You Can Have It All - Just Not All the Time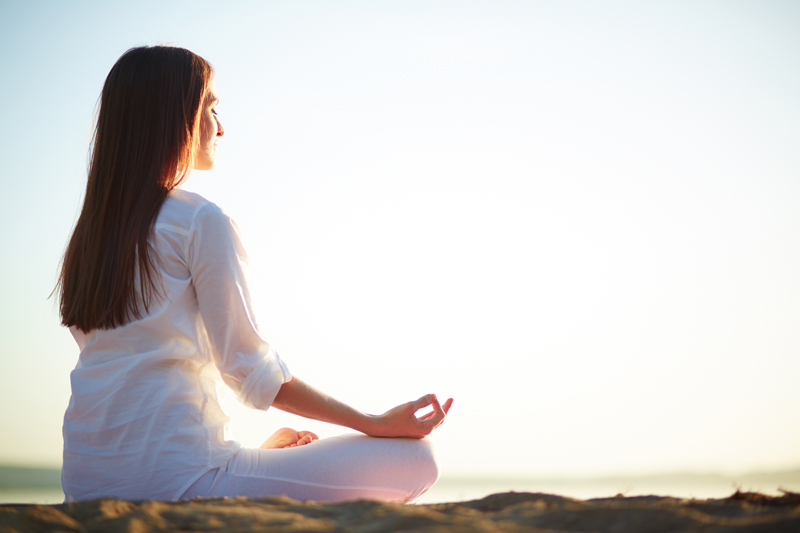 We live in a fast-paced technological age which has made it possible to get immediate gratification 24/7: e-mail, banking, mail orders and of course, work. Children are connected through umbilical chords to their cell phones, talking all the time to their friends, even during school. All that we have accumulated has whetted our appetites for more possessions which include owning the significant people in our lives. The media has made the rich and the famous easily accessible, available to us in our living rooms. We participate vicariously in programs dramatizing extreme makeovers, romance and success at work. We want what they have and now.
Interestingly, immediate gratification for material possessions has transferred over to the spiritual realm which has traditionally relied on patience. We grow impatient with pain, fitness, loss, relationships, our children, even our spiritual status. We grow impatient with meditation – "where is my Divine guidance- I want it now?" We bargain with God: "If you do this for me, I will…" Or "Because I helped out a poor soul, now I am ready and waiting for my blessing." It seems like we are hungrier, greedier and devouring more - all the time. We have grown overweight and our children are following in our bigger shadows. Spiritually, we are greedier for accomplishment, tantric sex and ecstatic happiness. We should ask ourselves why we need so much happiness. Quite often we are driven in the quest for ecstasy only to discover in the end that the ladder of success we climbed was placed along the wrong wall!
We find it hard just to be: with ourselves and our families on a simple, natural level. Often we sit silently at the dinner table unable to communicate or else deteriorate into a shouting match of opposing wills. After we climb the corporate ladder, purchase the car, the home, the furniture then what? Are we happy and content? Or are we distracting ourselves with more, numbing the pain, because deep down we feel inadequate, unloved for who we are?
Basically, we feel that the grass is always greener. However, when we get closer to our neighbor's lawn, we see that the grass, which from a distance appeared greener, is in the same condition or worse than ours. We need to stop competing with the rich and the famous, stop believing the myth that one can never be too rich, too famous, too beautiful, or too thin. We need to stop comparing ourselves to the most beautiful or wealthiest person at the party. Instead we need to be content within. As Dorothy from the Wizard of Oz said, "There is no place like home." Here's how to achieve contentment.
Do what you love to do. Hobbies hold clues to career changes and you lose track of time when you are engrossed.
Tap into your personal creativity which ranges from cooking, sewing, constructing, painting, writing, working on church and synagogue committees, teaching to raising children.
Discover your personal vision by learning new skills, meeting new people and volunteering to help others. Learn to listen.
Share your ideas with others; Tap into group energy and use others as a mirror.
Be patient with your goals. Don't give yourself an artificial deadline. It takes time to learn new skills, establish relationships, get promoted or change careers.
Don't be envious of successful friends. Sometimes it is your turn to shine and sometimes it is another person's turn to shine. Believe that your turn will come in time.
Find ways to contribute - to make your life significant.
Change your routine regularly! Reinvent yourself, relationship, or job.
Keep your senses alert to stimuli from the universe. A lucky person sees the opportunities that others don't notice. We can all be lucky - at any moment.
Flow with life. Don't try to control everyone and everything. See where life leads you.
Develop an inner focus to shield you from being bombarded by technology and superficial concerns. You can try strength training, pilates, yoga, or meditation.
Happiness, serenity and self-esteem are accessible to everyone. You have to develop an eye to see each day with a fresh perspective.
As in the Serenity prayer, make up your mind to be reasonably happy. No one can maintain a constant level of bliss - how exhausting!
---
Debbie Mandel, MA is the author of
Turn On Your Inner Light: Fitness for Body, Mind and Soul,
a stress-reduction specialist, motivational speaker, a personal trainer and mind/body lecturer at Southampton College. She is the host of the weekly Turn On Your Inner Light Show on WHLI 1100AM in New York City , produces a weekly wellness newsletter, and has been featured on radio/ TV and print media. To learn more visit:
www.turnonyourinnerlight.com


Editor's Picks Articles
Top Ten Articles
Previous Features
Site Map





Content copyright © 2019 by Debbie Mandel. All rights reserved.
This content was written by Debbie Mandel. If you wish to use this content in any manner, you need written permission. Contact Debbie Mandel for details.