Raymond Burr as Perry Mason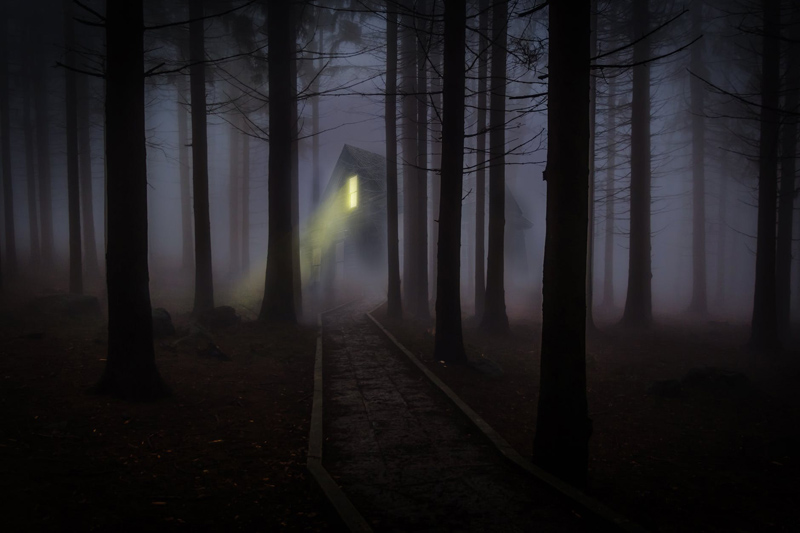 Created by author Erle Stanley Gardner, the character of Perry Mason, Attorney at Law, featured in over eighty novels and short stories. Mason was an extremely popular character, and his success translated to the small screen in the person of actor Raymond Burr.

Burr was born in Canada in 1917, later moving to California. After World War II, when he served in the US Navy, Burr turned to acting as a career. His heavy-set build and deep voice made him a natural choice to play bad guys and 'heavies', and he appeared in a number of noir movies as a villain. One memorable role was as wife killer Lars Thorwald in the 1954 Hitchcock thriller Rear Window, starring James Stewart and Grace Kelly.

The CBS television channel aired the first series of Perry Mason in 1957. The show was so popular that it ran until 1966 and aired a total of 271 episodes. Raymond Burr almost missed out on the role as producers thought his large build made him unsuitable. Burr was willing to diet in order to secure the part, which is fortunate for his audience as it is hard to imagine anyone else playing the Mason role.

Burr's co-stars on the show were Barbara Hale, as his loyal assistant Della Street, and William Hopper as private investigator Paul Drake. They, and other actors in recurring roles, always remembered the Perry Mason set as a very happy one. Raymond Burr loved playing practical jokes, with Barbara Hale as a frequent victim. Burr was also known for his great kindness and generosity. For example, when he heard that actor George Stone, whom he had never met, was unable to find work due to illness, he had Stone hired to play a court clerk on the show. All Stone had to do to earn his salary was to sit at a desk during courtroom scenes.

It was on the Perry Mason set that Burr met actor Robert Benevides, who became his life partner of thirty-five years. To be open about his sexuality during the 1950s and 60s would have been professional suicide, so publicly Burr blamed his punishing filming schedule for his single status. It was widely believed that Burr had had a wife and child who both died in a tragic accident. Although Burr had not created this rumour, he helped to perpetuate it by refusing ever to answer questions on the subject.

Perry Mason captivated audiences with its intriguing plots and fast pace. Unlike many shows today, Perry Mason episodes were not complicated by details of the characters' private lives – they were all about the story, with no clutter. Naturally, fans always wanted to know if there was a romance between Perry and Della. In The Case of the Bartered Bikini, there was the tiniest hint of tenderness, when Perry found Della asleep on the office couch after a long night of work. With a fond look, Perry wrapped his overcoat around her as she slept. This was the one and only indication of affection from Perry in all the ten years of the show's run.

It was often said that Perry Mason never lost a case; in fact he was once defeated – but not for long. In The Case of the Deadly Verdict Perry lost a criminal case but, being sure of his client's innocence, he continued his investigation until the real murderer was found. No innocent party could be safer than with Perry, Della and Paul on their side. The guilty invariably broke down and confessed on the witness stand, under Perry's clever questioning and his relentless repetition of the phrase "Isn't it true?"

After Perry Mason ended in 1966, Raymond Burr was soon back on the small screen as the eponymous lead in Ironside. This was another impressive success for Burr, and Ironside ran for 196 episodes from 1967 to 1975.

To the enjoyment of many fans, Raymond Burr returned to his role as the unbeatable attorney in a series of television movies, The Perry Mason Mysteries. He and Barbara Hale were the only original series cast members to have survived. Burr starred in twenty-six movies between 1985 and 1993, the year of his death. A further four movies were aired under the same title, with actors Paul Sorvino and Hal Holbrook as attorneys who worked on cases, along with Della Street, when Perry Mason was 'out of town'.

In the first movie, Perry Mason Returns (1985), Perry resigns from his position as an appellate court judge in order to defend Della Street, who has been charged with the murder of her new employer. The script implied that there had been very little contact between Perry and Della in the intervening years, which seemed odd – and disappointing for the romantically inclined. As the series of movies continued, though, there were some quite broad hints that a relationship had indeed developed between them.

Raymond Burr was in ill health for several years and eventually developed liver cancer. When he found that the cancer had spread to his kidneys, he refused further treatment so that he could complete his final Perry Mason Mysteries movie, and another movie, The Return of Ironside, that brought back together the original cast of that series.

Raymond Burr died in September 1993 in California, aged 76 years. Always remembered by his friends as a kind, generous, fun loving man, he also brought great pleasure to his many fans, and never more than when he was serving the cause of justice as Perry Mason, Attorney at Law.

You Should Also Read:
Robert Blake as Baretta


Related Articles
Editor's Picks Articles
Top Ten Articles
Previous Features
Site Map





Content copyright © 2022 by Grace Rostoker. All rights reserved.
This content was written by Grace Rostoker. If you wish to use this content in any manner, you need written permission. Contact Grace Rostoker for details.