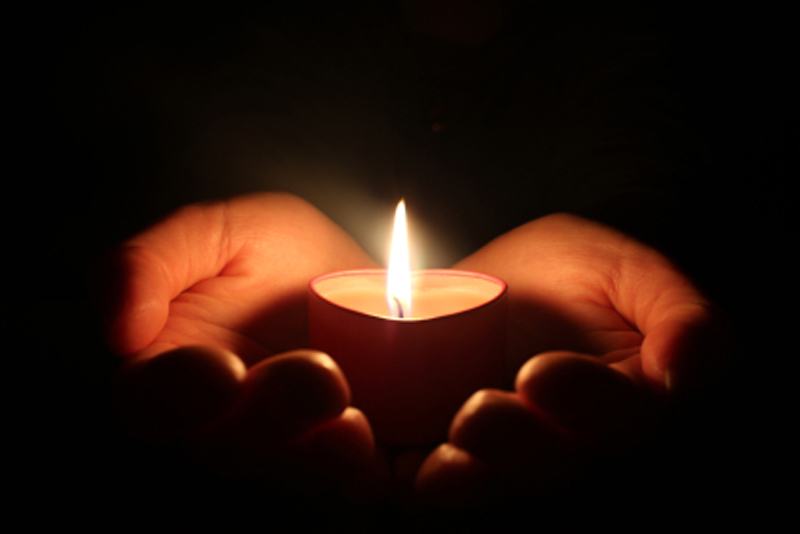 Have you ever been in a situation where it seems that making a decision is completely impossible. There may be two very different pathways that could be taken. And, each of these pathways may seem to be equally attractive. The frustration is that there isn't enough information about either of the pathways to know the probable outcome. This is the message that the Two of Swords seeks to convey.

Isabelle sits on the cliff by the ocean with her back turned to the passing ships. Her face is buried in her hands and her arms are crossed over her chest. She has been sitting like this for quite some time as her thoughts chase each other around inside her head like leaves blowing in the Autumn wind.

She is sixteen years old and she is totally confused. Her life is at a crossroads and try as she might she just can't decide which pathway she should take.

Her father has decided that it is high time she settles down and marries a young man from her village. And, her best friend John has asked for her hand in marriage. Although this isn't an unexpected thing- her father and John have had this in mind for a very long time- it isn't necessary the right choice for Isabelle.

There was a time a couple of years ago that Isabelle would have been more than happy to make plans for a life together with John. She would love to be his wife, have his children, and grow old with him.

But, that was before she learned that she could dance. She had always loved to dance, even as a small child. It was a way that she could escape from the world for awhile. She had no idea, however, that she was an amazing and talented dancer.

A few weeks ago a traveling show had stopped in her village. She sat entranced as the dancers performed, swirling and twirling and leaping high into the air. After the show one night she found herself among them. She was shy and timid at first, but once the music started she was lost in the dance. Afterwards, the manager of the troop asked her if she would like to join them in their travels.

So, here on the top of the cliff sat Isabelle, lost in thought and finding it impossible to make a choice. If she left the village and was gone for who knows how long, chances are that John would take another girl as his wife. But, the chance to travel the world with a dance troop was an opportunity that thrilled and excited her beyond belief. And, what about her parents and her friends? What would they think if she left the life they had planned for her behind?

Poor Isabelle. I know every one of us can relate to her dilemma. Which pathway should she follow? What are the consequences?

If the Two of Swords finds it's way into your reading, there is a very good chance you are struggling with an almost impossible decision. The card shows a woman blindfolded and holding two crossed swords in front of her. The blindfold indicates that there are unknown and unseen factors in this situation. Or, maybe it is just that you are choosing not to look clearly at the situation at this time. Are you putting off making an important decision because you just don't want to take the time to think it completely through.. weighing the pros against the cons?

In any case, in order to make any kind of decision at all, you must uncross the swords and use your hands to remove the blindfold. Action is the key word here. Make a list of pros and cons, carefully research each pathway offered, and make your decision based on logic and common sense.






Related Articles
Editor's Picks Articles
Top Ten Articles
Previous Features
Site Map





Content copyright © 2022 by Linda J. Paul. All rights reserved.
This content was written by Linda J. Paul. If you wish to use this content in any manner, you need written permission. Contact Linda J. Paul for details.