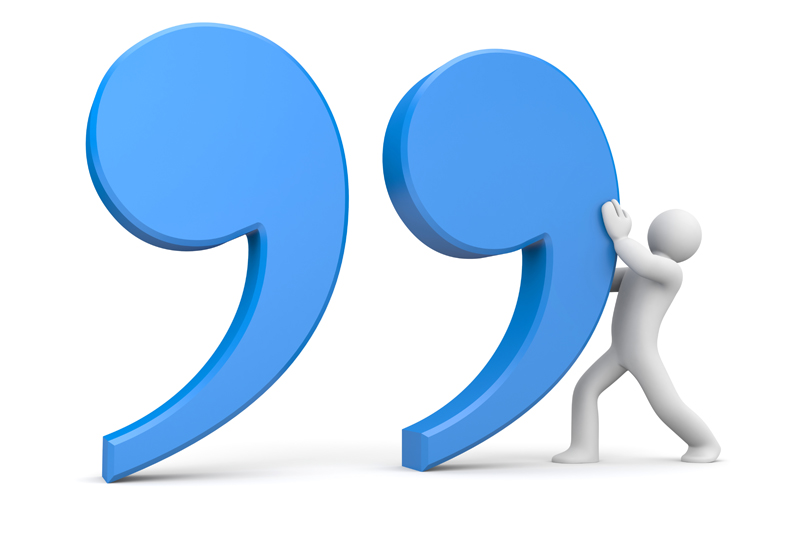 Mark Twain (1835-1910)
"I didn't have time to write a short letter, so I wrote a long one instead."
"Substitute "damn" every time you're inclined to write "very"; your editor will delete it and the writing will be just as it should be."
"My books are water; those of the great geniuses are wine. (Fortunately) Everybody drinks water."
"Faith is believing what you know ain't so."
"Often it does seem a pity that Noah and his party did not miss the boat."
"I admire the serene assurance of those who have religious faith. It is wonderful to observe the calm confidence of a Christian with four aces."
"An uneasy conscience is a hair in the mouth."
"All the talk used to be about doing people good, now it is about doing people."
"At 50 a man can be an ass without being an optimist but not an optimist without being as ass."
" Always acknowledge a fault frankly."
"This will throw those in authority off their guard and give you opportunity to commit more."
"All schools, all colleges, have two great functions; to confer, and to conceal, valuable knowledge."
" The theological knowledge which they conceal cannot justly be regarded as less valuable than that which they reveal."
"That is, when a man is buying a basket of strawberries it can profit him to know that the bottom half of it is rotten."
"Better a broken promise than none at all."
" Benefit of clergy: Half-rate on the railroad."
"The burnt child shuns the fire. Until next day."
"Balloon: Thing to take meteroric observations and commit suicide with."
"By and by when each nation has 20,000 battleships and 5,000,000 soldiers we shall all be safe and the wisdom of statesmanship will stand confirmed."
"Circumstances make man, not man circumstances."
"Civilization is a limitless multiplication of unnecessary necessaries."
"Clothes make the man. Naked people have little or no influence in society."
"Do your duty today and repent tomorrow."
"Do good when you can, and charge when you think they will stand it."
"Difference between savage and civilized man: one is painted, the other gilded."
"Do not put off till tomorrow what can be put off till day-after-tomorrow just as well."
"Do not tell fish stories where the people know you; but particularly, don't tell them where they know the fish."
"Etiquette requires us to admire the human race."
"Everybody's private motto: It's better to be popular than right."
"Every man is wholly honest to himself and to God, but not to any one else."
"Geological time is not money."
"Good wine needs no bush; a jug is the thing."
" God's noblest work? Man. Who found it out? Man."
"Good friends, good books and a sleepy conscience: this is the ideal life."
"Golden rule: Made of hard metal so it could stand severe wear, it not being known at that time that butter would answer."
"Honesty was the best policy."
"Honesty: The best of all the lost arts."
"Heroine: Girl who is perfectly charming to live with, in a book."
"Have a place for everything and keep the thing somewhere else."
"This is not advice, it is custom."
"Heroine: Girl in a book who is saved from drowning by a hero and marries him next week, but if it was to be over again ten years later it is likely she would rather have a life-belt and he would rather have her have it."
"Hero: Person in a book who does things which he can't and girl marries him for it."
"It is wiser to find out than to suppose."
" In literature imitations do not imitate."
"It is best to read the weather forecast before we pray for rain."
"It is hard enough luck being a monarch, without being a target also."
"It is a solemn thought: Dead, the noblest man's meat is inferior to pork."
"If we had less statesmanship we could get along with fewer battleships."
"It is not best to use our morals weekdays, it gets them out of repair for Sunday."
"It is better to take what does not belong to you than to let it lie around neglected."
"Is a person's public and private opinion the same? It is thought there have been instances."
"It is the foreign element that commits our crimes."
"There is no native criminal class except Congress."
"It is a wise child that knows its own father, and an unusual one that unreservedly approves of him."
"It is not likely that any complete life has ever been lived which was not a failure in the secret judgment of the person that lived it."
"It is sound statesmanship to add two battleships every time our neighbor adds one and two stories to our skyscrapers every time he piles a new one on top of hisn to threaten our light."
" There is no limit to this soundness but the sky."
"Let us save the to-morrows for work."
Mark Twain: Selected Works, Deluxe Edition
(Burlesque Autobiography/the Prince) by Mark Twain
Mark Twain
You Should Also Read:
Mark Twain
Famous Mark Twain Quotations
Special Poetry


Related Articles
Editor's Picks Articles
Top Ten Articles
Previous Features
Site Map





Content copyright © 2021 by Danielle Hollister. All rights reserved.
This content was written by Danielle Hollister. If you wish to use this content in any manner, you need written permission. Contact Nicole Cardillo for details.