Famous Mark Twain Quotations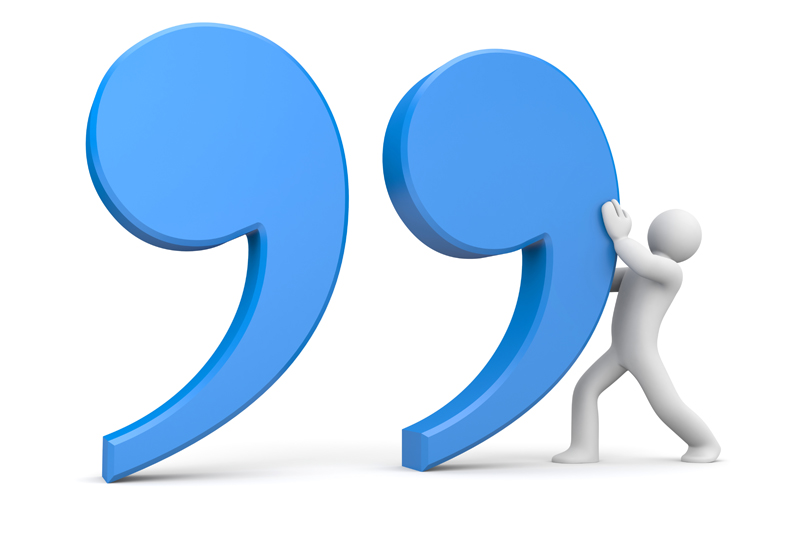 Mark Twain (1835-1910)
"The lack of money is the root of all evil."
"The low level which commercial morality has reached in America is deplorable."
"We have humble God fearing Christian men among us who will stoop to do things for a million dollars that they ought not to be willing to do for less than 2 millions."
"Morals consist of political morals, commercial morals, ecclesiastical morals, and morals."
"Necessity is the mother of "taking chances"."
"Nothing is made in vain, but the fly came near it."
"No man is straitly honest to any but himself and God."
"The new political gospel: Public office is private graft."
"Never tell the truth to people who are not worthy of it."
"Nothing incites to money-crimes like great poverty or great wealth."
"None but an ass pays a compliment and asks a favor at the same time. There are many asses."
"Nelson would have been afraid of ten thousand fleas, but a flea wouldn't be afraid of ten thousand Nelsons."
"Optimist: Day-dreamer in his small clothes."
"Optimist: Day-dreamer more elegantly spelled."
"Optimist: Person who travels on nothing from nowhere to happiness."
"Obscurity and a competence. That is the life that is best worth living."
"The ordinary chestnut can beget a sickly and reluctant laugh, but it takes a horse chestnut to fetch the gorgeous big horse-laugh."
"An occultation of Venus is not half so difficult as an eclipse of the Sun, but because it comes seldom the world thinks it's a grand thing."
"Pessimist: The optimist who didn't arrive."
"Prosperity is the best protector of principle."
"Prophecy: Two bull's eyes out of a possible million."
"Public servant: Persons chosen by the people to distribute the graft."
"Patriot: The person who can holler the loudest without knowing what he is hollering about."
"The real yellow peril: Gold."
"Slang in a woman's mouth is not obscene, it only sounds so."
"Senator: Person who makes laws in Washington when not doing time."
"Some of us cannot be optimists, but all of us can be bigamists."
"There is no sadder sight than a young pessimist, except an old optimist."
"Taking the pledge will not make bad liquor good, but it will improve it."
"To create man was a quaint and original idea, but to add the sheep was tautology."
"There are many scapegoats for our blunders, but the most popular one is Providence."
"To be good is noble, but to show others how to be good is nobler, and no trouble."
"The time to begin writing an article is when you have finished it to your satisfaction."
"The trouble ain't that there is too many fools, but that the lightning ain't distributed right."
"That George could refrain from telling the lie is not the remarkable feature, but that he could do it off-hand, that way."
"Vote: The only commodity that is peddleable without a license."
"We all live in the protection of certain cowardices which we call our principles."
"What is human life? The first third a good time; the rest remembering about it."
"Work and play are words used to describe the same thing under differing conditions."
"When a man arrives at great prosperity God did it: when he falls into disaster he did it himself."
"We can't reach old age by another man's road."
"My habits protect my life but they would assassinate you."
"What is the difference between a taxidermist and a tax collector? The taxidermist takes only your skin."
"We often feel sad in the presence of music without words; and often more than that in the presence of music without music."
"We are always more anxious to be distinguished for a talent which we do not possess, than to be praised for the fifteen which we do possess."
"Wherefore being all of one mind, we do highly resolve that government of the grafted by the grafter for the grafter shall not perish from the earth."
"You can straighten a worm, but the crook is in him and only waiting."
Laptop Batteries
Mark Twain House, Exterior, Hartford,...
You Should Also Read:
Quotations by Mark Twain
Poetry
Mark Twain


Related Articles
Editor's Picks Articles
Top Ten Articles
Previous Features
Site Map





Content copyright © 2019 by Danielle Hollister. All rights reserved.
This content was written by Danielle Hollister. If you wish to use this content in any manner, you need written permission. Contact Nicole Cardillo for details.