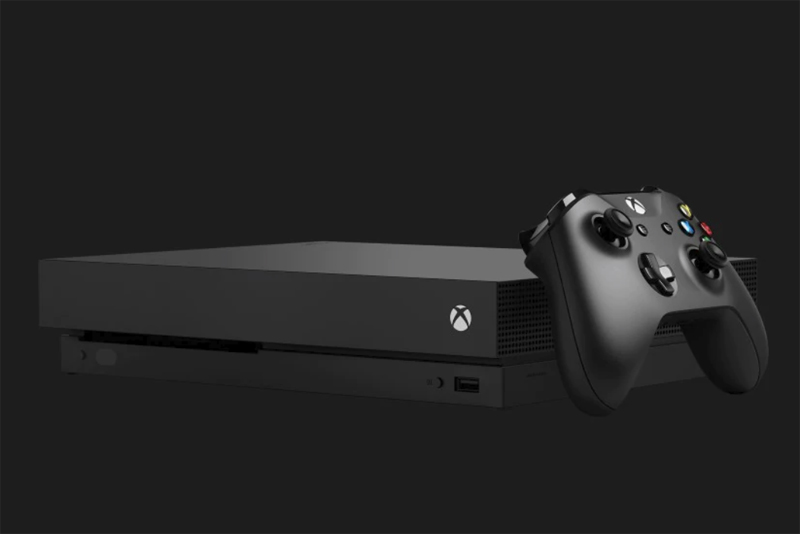 Games like Mario Party might say they´re great for having friends over, but they can get to be a bit sickly-sweet, with cute little Princess Peach smirking after she wins. Fusion Frenzy is an incredibly fun game that will have you and your friends laughing for hours, and is just as enjoyable in single-player mode!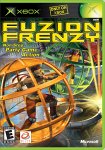 We first got hooked on Fusion Frenzy from the demo that came with Halo. We kept resetting the demo to keep playing after it finished its demo cycle. Soon we realized that buying the full copy was our only solution. It´s amazingly fun.
You get a selection of 6 different characters which don´t really play differently than each other. You mostly need to keep track of which color you are.
It´s the gameplay where this is great fun. Many of the games are similar to each other so you´re not constantly confusing which key shoots and which accelerates. One of my favorites involves bumper-cars on ice, where you´re trying to bump your opponents off the rink. The don´t-touch-my-trail game is like the motorcycle scene in Tron, a classic where the ever-lengthening trail left behind you is deadly to touch.
There are whoever-has-the-bomb-dies games, squash-the-bug games, race-around-the-track games, follow-the-leader´s-song games. There are the three-sections-are-moving-in-different-directions-and-oh-don´t-forget-to-avoid-falling-in-the-holes games. There´s even one game where one part of your controller moves you around, another part moves around a remote contolled bomb, and you´re trying to run your bomb into your enemies while at the same time trying to avoid your enemies´ bombs. Some of these are truly mind-benders!
This is great for any age. For the younger ones, set it to easy and put them into the more simple racing games. For teenagers and adults, kick it up to the harder levels and try some of the games where the course is moving in 8 directions at once and you´re trying to coordinate multiple tasks. It´s like a 3D, moving logic puzzle that has a time limit running!
The graphics are, of course, tremendous. Take the sumo game for example. This is a classic multiplayer game where each player is a "ball" and tries to roll their opponents off the ring. Other games might do reasonably well with ball physics or with the graphics. In this game, the ball´s movements are truly amazing - you really get a sense of the heft of the ball, and it moves exactly like you would think it would. And *inside* the ball is a detailed character, gyro-stabilized to always be pointing forward and upright. So the ball´s spinning around the character, the character is driving, and the ball is moving with momentum, and oh yes, the rink is being carved actively by lasers and gets smaller and smaller as you continue playing. Even though this is one of the simplest games mind-wise, I love playing it just for the quality of its action.
Games all have detailed backgrounds, the water games have moving water with waves, there is a whole set of soundtracks that you can control, and there´s a tournament mode where you can challenge yourself or your friends to an entire sequence of these games.
I highly recommend this to anyone who owns an X-Box - it´s a game sure to see lots of playtime!
Buy Fuzion Frenzy from Amazon.com
You Should Also Read:
Gaming Walkthroughs


Related Articles
Editor's Picks Articles
Top Ten Articles
Previous Features
Site Map



Follow @lisavideogames
Tweet





Content copyright © 2023 by Lisa Shea. All rights reserved.
This content was written by Lisa Shea. If you wish to use this content in any manner, you need written permission. Contact Lisa Shea for details.