When Domestic Violence Hits Home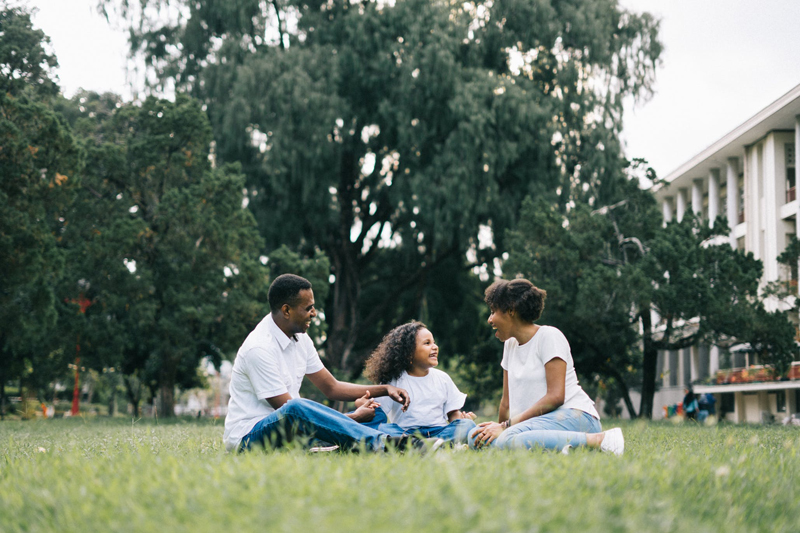 We've seen the movies. Heard the stories. Read it in books, in the news. But what happens when domestic violence hits home? Perhaps you were never exposed to such harshness growing up. Maybe you were one of the fortunate ones who have never experienced the devastating affects that domestic violence can bring into the lives of all involved. If that is you, then you are fortunate. But you may be surprised to know just how many people you know, that have and are experiencing domestic violence, and you may never know.

A Dirty Secret

Domestic violence, any violence, brings about a feeling of shame. No one really wants anyone to know that their 'happy' lives that they have worked so hard to portray, is just a charade. A masquerade covering the devastating act of violence that they may face each and every day of their lives.

No one is suppose to know. No one can ever find out. Because should anyone, then the consequences may be far worse than the violence itself. For so many suffering through domestic violence, they feel isolated in addition to the shame. Most victims are women. Yet, however small the percentage, there are men as well that suffer domestic violence. Victims are made to feel isolated. In keeping the victim isolated, it gives the abuser more control. If the abuser can get their victims to feel alone, and shameful, and at fault for the abuse, they can successfully keep control for quite sometime.

You may find it hard to believe, but that woman in church that smiles so bright, sings so loud, but stays to herself, may be suffering abuse. It may the Pastor's wife, the deacon's wife. The single mom that comes only once in a while. It may be your child's teacher. Or, a friend's parent. It could be that lady that you see each day getting a cup of coffee. Perhaps we just have missed the tell-tale signs.

There Are Signs...

There are signs...if you are looking, or know what to look for. The woman in church that sings loud, but never stays to fellowship: take another look in her eyes. You may not see any life in them. Have you noticed any friends or family members that were once extroverts in character, becoming more introverted. Have you notice subtle changes in behavior where children are concerned. Has there been increased fear, lashing out, bullying?

There are signs all around us. We just have to open up our eyes and our ears and pay attention. Many victims become very good at hiding. They will do everything they can to place the blame upon themselves, and make sure that if anyone does discover what is truly going on, to deny it, or retreat in fear.

When It Hits Home

Too many times we will hear ourselves say: I wish I could have done something. Or, I wish I had known. The truth of the matter is, we do know something. It is often that small voice in the back of our minds that tells us that something just isn't right about a situation. It is that small voice that we often accuse of being an overactive imagination. Wouldn't you rather be wrong, than to find out that you were right and never made an attempt to do something?

You may not have experienced any form of domestic violence personally. But, it doesn't mean that you cannot help someone that is. You may never know who close to you is suffering, but you can make yourself available. You can get educated and become an advocate for someone who stands in need.
I know first hand the devastating affects of domestic violence. I understand first hand, about what happens to children of domestic violence. We live in a time and age when many changes have taken place in the laws concerning domestic violence. When I was a child, no such law existed. And because it did not, even more heartache and pain ensued.

Because I have experienced domestic violence, I understand, to a degree, what can happen to the psyche of its victim. I know the wake of devastation it leaves in its path, and if not dealt with, the pain and havoc that it continues to create in the lives of those involved.

Domestic violence leaves a tragic road of pain, loss, rage, self-inflicted abuse, self-esteem annihilation, an inheritance of abusive behavior. (Children can become abusers, or become involved in abusive relationships.) Domestic violence leaves in its wake death. Death to life, dreams and hopes.

I've seen things as a child that no child should ever see. I knew at the age of four, what the inside of a mental hospital looked liked. I could tell you what floor the psych-ward was on. I could tell you what a straight-jacket was, and why it was used. I could tell you how many stitches it took to sew up a bloody and busted lip. I could tell you how many pints of Night-train, and barbiturates it takes to commit suicide. I can write you a list. The only thing I can't tell you is how to forget.

Perhaps it's best that I do not forget, so that I can recognize the signs in someone else. So that I could tell someone else that they are not alone; that there is light at the end of the tunnel. Maybe it's best that I remember, so that I don't think so highly of myself, and remember that somewhere, someone is suffering. That some child is learning the same lessons I did, and wondering: what they should do, when domestic violence hits home.



You Should Also Read:
Domestic Violence Awareness Month
Feeling Safe and Secure
Domestic Violence Can Harm Your Health


Related Articles
Editor's Picks Articles
Top Ten Articles
Previous Features
Site Map





Content copyright © 2023 by Ruthe McDonald. All rights reserved.
This content was written by Ruthe McDonald. If you wish to use this content in any manner, you need written permission. Contact Ruthe McDonald for details.