Writing Resources For Young Authors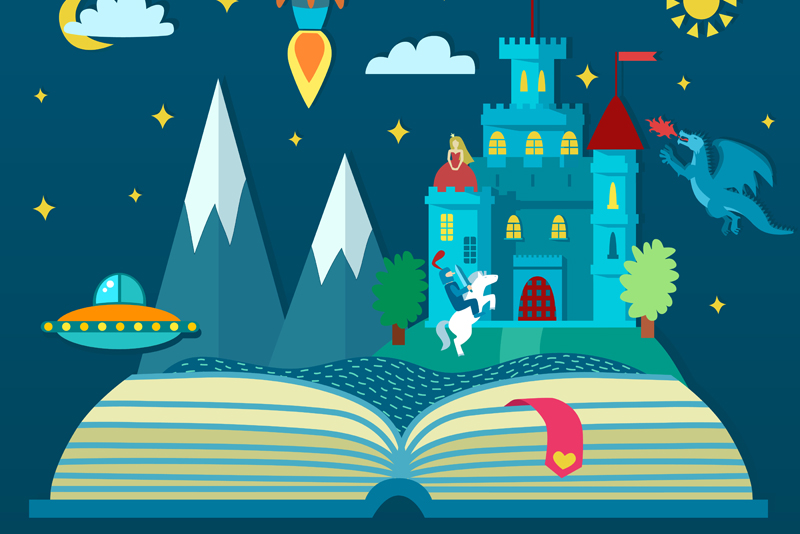 I'm taking a little liberty with our topic this week. Instead of "Writing for Children" this week's article is about "Writing…for children." Or at least for young writers.

If you are a young person thinking about choosing writing as your career, or if you know a young person who fits that description, it may be worthwhile to stop by your library or local bookseller and seek out resources geared toward the younger writer – or to the writer who is young at heart.

I ran across the following books by accident. They have been on the bookshelves for years, but if you are an aspiring author you are sure to appreciate what these books have to offer.

"Writing Smarts," by Kerry Madden, illustrated by Tracy McGuinness

This book is from the people at American Girl. It is part workbook, part reference book with some imaginative exercises in between. Think "High School Musical" meets English 101.

The book blends solid suggestions for success that could also be prescribed for adult writers.

Sprinkled throughout are short writing exercises – one or two pages maximum – plus mini-sections on grammar and form. The colorful pages and illustrations make working through the book fun as well as informative. Almost every type of writing is addressed: critiques, poetry, journaling, haiku, songs – you name it.

There is a laminated "Idea Deck" at the back of the book. There is one card that I especially like which addresses fears that are sometimes associated with writing. The card encourages the reader to write the "Worst Story Ever Written." All in all, this book/workbook is a treat; I thoroughly enjoyed working through it.

"A Writer's Notebook," by Ralph Fletcher

If you are familiar with the work of Ralph Fletcher, you already know that he has a way of writing for children without talking down to them. His style is frank and personable. Reading this book is like getting advice from a close friend.

As the title implies, this book is dedicated to one of the most useful tools a writer has in his toolbox – the notebook. The author explains how to use it, but also why it is important to have one. He adds a few stories from published writers about their own notebooks.

I hate to admit that I have never been a writer who keeps a "notebook." I've tried, but I tend to lose them or use them for non-writing purposes like grocery lists and phone messages. However, I am an avid list maker and that too is discussed favorably as part of the notebook keeping process. After reading this book, I will endeavor to give the old notebook another try.

As I said, these books have been out for a while but that doesn't mean they are outdated by any means. Your library or bookstore should have copies in stock. I've also provided some quick links below if you are interested in buying online from Amazon.

Happy writing!







Related Articles
Editor's Picks Articles
Top Ten Articles
Previous Features
Site Map





Content copyright © 2023 by Lucinda Moriarty. All rights reserved.
This content was written by Lucinda Moriarty. If you wish to use this content in any manner, you need written permission. Contact Annamaria Farbizio for details.