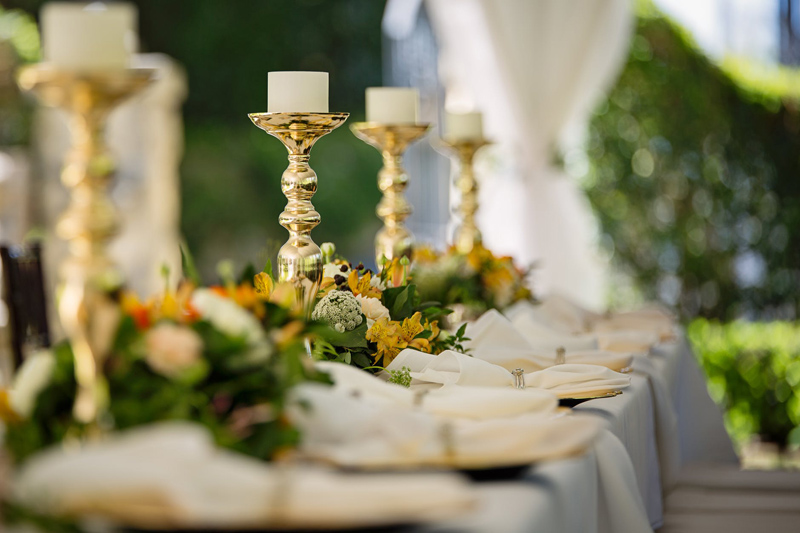 Diabetic deserts are a must for the holiday celebrations when you are a diabetic or have one in your family. These recipes will help you find a wonderful variety to make the holidays pleasant and tasteful.
For Diabetic Dips, Dressings and Beverages such as Diabetic Punch, No Calorie Diabetic Dressing and Dieter's Dip click this link.
For a great variety of Diabetic dishes like Diabetic Pasta Salad, Bar-b-que Chicken and Hot Open Faced Beef Sandwiches please visit this link.
As always I would love to hear from you. If you have some diabetic recipes that you love and would like to share with others please email them in I will be featuring a readers recipes at vaious times right here! Thank you for visiting.
DIABETIC SPONGE CAKE
7 eggs
1/2 c. fruit juice, orange
3 tbsp. Sweet 'n Low or any sugar substitute
2 tbsp. lemon juice
3/4 tsp. cream of tartar
1 1/2 c. sifted cake flour
1/4 tsp. salt
Separate eggs. Beat egg whites with salt until foamy. Add cream of tartar and continue beating until stiff. In another bowl, combine rest of ingredients and mix well. Fold in beaten egg whites. Bake in greased and floured bundt pan at 350 degrees for 40 minutes or longer; test with toothpick. Serve with no sugar jelly (all fruit) and Cool Whip.
BANANA NUT SQUARES FOR DIABETICS
2/3 c. margarine
4 pkg. Sweet 'n Low or 2 or 3 tsp.
2 eggs, separated (stiffly beat egg whites)
1 c. mashed bananas
1 1/2 c. flour
1 tsp. baking soda
1/4 tsp. baking powder
1/4 tsp. salt
1/4 c. sour cream
1/2 tsp. vanilla
1/2 c. chopped nuts
Preheat oven to 350ºF. Cream Sweet 'n Low and margarine. Add egg yolks and mix well. Add banana, sift dry ingredients. Add alternately with sour cream to shortening mixture. Mix well. Add vanilla, stiffly beaten egg whites and nuts. Pour into two 8x8 or 9x9 inch square pans. Does not rise like regular bars. Bake about 25 - 30 minute or until golden. This is great served with a few chopped bananas and a dollop or whipped cream or just by itself.
DIABETIC COCONUT CAKE
3 1/2 c. cake flour
4 tsp. baking powder
1 tsp. salt
1 c. shortening
2 c. sugar
8 egg whites
1 c. milk
1 tsp. vanilla extract
1/4 tsp. almond extract
2 fresh coconuts
1/4 c. coconut water
1/3 c. sifted powdered sugar
Heat oven to 350 degrees. Grease three 9-inch cake pans. Sift flour, measure and place in sifter, add baking powder, and salt; sift again. Set aside. Cream shortening until fluffy, add sugar a little at a time until all is used. Add egg whites one at a time and beat until fluffy. Add dry ingredients alternately with milk, a little at a time; beginning and ending with dry ingredients. Add extracts and beat 2 minutes on medium speed. Divide into prepared pans and bake 25 to 30 minutes.
Grate the fresh coconuts; save the water for brushing cake layers. Brush cake layers with mixture of the coconut water and powdered sugar. (Plain coconut water will make a soggy cake!) Stack cake with Boiled icing.
BOILING ICING:
1/2 c. water
3 c. sugar
1/4 c. white corn syrup
4 egg whites
1/2 tsp. cream of tartar
1 tsp. almond extract
1 tsp. vanilla extract
Stir together water, sugar, syrup until sugar is dissolved. Wipe crystals from sides of pan with damp towel. Cook to 238 degrees (or 240 degrees on a damp day). In mixing bowl beat egg whites until frothy. Add cream of tartar; beat whites until stiff. Pour syrup over whites gradually and beat until smooth. Add extracts and enough sifted powdered sugar (about 1 cup) to make desired consistency. Pile icing on cake layers and finish with swirls on top and side. Sprinkle fresh grated coconut on each layer after icing and sprinkle more generously on top and side of cake. This cake and icing is a prize winner! Serves 16-20.
DIABETIC AND LOW SODIUM POUND CAKE
1 1/2 c. vegetable shortening
2 3/4 c. sugar
9 eggs
Juice of 1 lemon
1 tsp. vanilla
2 c. sifted cake flour
Heat oven to 300 degrees. Grease and flour 10 inch tube pan. Cream shortening until smooth. Gradually add sugar and cream well. Add the eggs one at a time, creaming well after each one. Stir in lemon juice and vanilla. Sift cake flour and add to the mixture. Pour mixture into tube pan. Bake for 1 1/2 hours or until tests done. Makes 1 large cake (20 slices). Omit lemon juice and add 1/4 teaspoon freshly grated nutmeg with sifted flour.
DIABETIC BREAD PUDDING
1 slice white bread, cut in cubes
2 or 3 tbsp. raisins
1 c. skim milk
1 egg, well beaten
2 pkgs. artificial sweetener
1 tsp. vanilla
Beat egg, milk, vanilla and sweetener together. Spray two (2) cup microwave dish with non-sticking vegetable spray. Arrange bread cubes and raisins in dish. Pour milk mixture over bread to moisten each cube. Sprinkle dash of nutmeg over top and microwave on high for five (5) minutes or until knife inserted in center comes out clean. Be careful not to overbake
FESTIVE CAKE FOR DIABETICS
2 c. sifted cake flour
2 1/2 tsp. baking powder
1/2 tsp. salt
6 tbsp. softened margarine
1 1/4 tsp. vanilla
1/4 tsp. almond extract
1 c. sugar
1 egg
3/4 c. milk
1/2 c. sugar-free strawberry jam
1 c. nondairy whipped topping
Preheat oven to 350 degrees. Line two 8 inch round cake pans with parchment paper or waxed paper. Sift together the flour, baking powder and salt. With an electric mixer at medium speed, cream together margarine, vanilla and almond extract until fluffy. Gradually add sugar, beating constantly. Add egg; beat until mixture is fluffy. Then, stirring with a spoon, add the dry ingredients alternately with milk, stirring after each addition until batter is smooth. Turn into the prepared pans. Bake 25-30 minutes or until done. When cool spread the strawberry jam between the layers. Spread whipped topping on the top. Store in refrigerator until just before serving. If you want you can add a drop of red food coloring to the whipped topping before putting it on top of cake.
DIABETIC GLORIFIED RICE
1/2 c. rice, uncooked (not instant)
1 (20 oz.) crushed pineapple, in own juice
1 (3 oz.) pkg. sugar-free fruit flavored gelatin
Boiling water
Pineapple juice, drained from can
Maraschino cherries
Heavy cream
Cook rice according to package directions. Drain, set aside. Drain pineapple, reserving 1 cup juice. Dissolve gelatin in 1 cup boiling water. Add juice. Stir in well drained rice, the cooked rice will absorb the color and flavor of the gelatin. Mix well and chill until thickened but not quite set. Add drained pineapple and cherries, if desired. Fold in cream that has been whipped. Chill. 8 servings.
DIABETIC CRANBERRY AND ORANGE SALAD
1 lb. fresh cranberries
1 med. orange, do not peel
1 med. apple, do not peel
1 lg. celery stalk
Grind the above. 1 (3 oz.) box orange sugar free Jello 2 tbsp. Equal sweetener Dissolve Jello in 3/4 cup boiling water; add 3/4 cup cold water. Add ground fruit, celery, pineapple, sweetener. Chill. 1/2 cup = 1 fruit exchange.
DIABETIC COOKIES
1 c. raisins
1 c. water
2 eggs, beaten
1 tsp. vanilla
1 c. flour
1/4 c. dates, chopped
1/2 c. shortening
3 tsp. sweetener
1 tsp. soda
Boil raisins, dates and water for 3 minutes. Add shortening and cool. Add eggs, then all remaining ingredients and mix well. Chill. Drop onto ungreased cookie sheet. Bake at 350 degrees for 10 to 12 minutes.
DIABETIC CREAM CHEESE SALAD
1 (3 oz.) env. Sugar-free Jello (lime)
1 c. crushed pineapple in own juice
3 oz. lite cream cheese, room temperature
1/2 c. evaporated skim milk, chilled
Mix Jello with 1 cup boiling water. Drain juice from pineapple and add water to make 1/2 cup liquid. Add juice to Jello mixture and chill until syrupy. Beat the evaporated skim milk, making sure that the bowl, beaters and milk are well chilled. Set whipped milk aside. Beat the cream cheese into Jello. Fold in the whipped milk and drained pineapple and chill in mold or glass dish. Yields 9 1/2 cup servings. Substitutions: 1 serving equals 1/2 fat substitution and 1/2 fruit substitutes. ----
EASY SUGAR-FREE DESSERT
1 (6 oz.) pkg. sugar-free Jello
2 c. hot water
1/2 pkg. Crystal Light lemonade mix
2 c. water
3 c. Cool Whip
1 angle food cake
Dissolve Jello in hot water. Add lemonade mix and water. Chill until slightly thickened, beat until frothy and fold in Cool Whip. Fold in cake broken in pieces. Put into 9 x 13 inch pan and chill.
DIABETIC PUMPKIN PIE
1 sm. pkg. sugar-free vanilla pudding
1 1/2 c. milk (whole or nonfat)
1 c. canned pumpkin
1/4 tsp. cinnamon
1/4 tsp. nutmeg
Artificial sweetener to equal 1 tsp.sugar
1 baked 8-inch pie crust
Place pudding mix in a saucepan. Gradually add milk. Cook and stir over medium heat until mixture comes to a boil. Remove from heat and add pumpkin, spices and sweetener; mix well. Pour into baked crust. Chill until firm, about 3 hours.
DIABETIC WHIPPED CREAM
1/3 c. instant nonfat dry milk
1/3 c. ice water
1/2 tsp. liquid sweetener
Chill small glass bowl and beaters. Combine ingredients and whip on high speed with mixer until consistency of whipped cream. Makes about 10 servings of 2 tablespoons.
BANANA CREAM PIE
2 c. skim milk
4 eggs, separated
4 packs artificial sweetener
1 tsp. banana extract
1 banana, sliced
2 packets unflavored gelatin
1 tsp. vanilla
Sprinkle gelatin in 3/4 cup cold milk. Heat remaining milk. Add gelatin mixture and stir over low heat until dissolved. Beat egg yolks, add to hot mixture stirring constantly. When mixture thickens, add sweetener. Remove from stove. Add vanilla and banana flavoring. Pour half of filling in 8 inch pie plate. Place sliced bananas on top. Cover with rest of filling. Meringue: Beat egg whites until frothy. Add 1/2 teaspoon cream of tartar, 1 teaspoon vanilla. Add 4 packs of artificial sweetener, 1/4 teaspoon nutmeg and beat. Beat until stiff. Pile on top of banana filling. Put under broiler 1 to 2 minutes until golden brown. Refrigerate 4 hours before serving.
CHERRY BANANA DESSERT
2 c. cherry flavored sugar free beverage
1 envelope cherry flavored gelatin
1 sm. banana, peeled and sliced
Sprinkle gelatin over 1 cup of beverage. Heat remaining beverage to a boil. Combine with gelatin mixture. Stir until gelatin is dissolved. Refrigerate until thick. Add bananas and chill until firm.
DIPPIN PEARS SALAD
1 med. pear
1/2 c. cottage cheese
1 tsp. orange juice concentrate, thawed
1 to 2 tbsp. skim milk
Cut pear into wedges. Place cottage cheese and orange juice in blender. Blend until smooth, adding milk as needed. Mixture should be very thick. Pour into small dish. Use pear wedges to scoop up cottage cheese mixture. Makes 1 salad.
FRUIT 'N BREAD PUDDING
3 slices enriched white bread
1 1/2 med. bananas, peeled and sliced
1/2 c. sliced peaches with juice
1/2 c. cranberries
1/2 c. brown sugar replacement
1/2 tsp. ground cinnamon
1/3 c. water
1/2 tsp. banana extract
1/2 tsp. brandy extract
Grated nutmeg (optional)
On baking sheet toast bread at 325 degrees until dry. Cut toast into cubes. Combine toast cubes and fruits. Dissolve brown sugar and cinnamon in water. Add extracts. Pour over fruit mixture, turn with spatula until well coated. Let stand 5 minutes. Turn again, scraping down sides of bowl. Place mixture in one-quart size oven-proof casserole. Bake uncovered for 30 minutes. Serve warm with dusting of grated nutmeg. Makes 3 servings.
LEMON--PINEAPPLE MOLD
1 envelope sugar free lemon gelatin
1 envelope sugar free lime gelatin
1 c. buttermilk
1 c. cottage cheese
1 1/2 c. boiling water
1 1/2 c. crushed pineapple
Dissolve gelatin in boiling water. Mix cheese and buttermilk in blender until smooth. Pour into gelatin mixture. Add crushed pineapple. Let set in refrigerator until firm.
LO--CAL PIE CRUST
2 egg whites
4 tbsp. milk powder
1/2 tsp. vanilla
Pinch of salt
3 packs Sweet'N Low
Beat egg whites until stiff. Add remaining ingredients gradually. Continue beating until very stiff. Spread in 9 inch pie plate. Bake at 275 degrees for approximately 50 minutes. Cool.
PUMPKIN BREAD
1/4 c. margarine, softened
1 egg
2 egg whites
1/2 to 3/4 teaspoon orange extract
1 c. canned pumpkin
1 1/4 cups all-purpose flour
2 teaspoons baking powder
3/4 teaspoon baking soda
1/2 teaspoon salt
1 1/2 teaspoons ground cinnamon
3/4 teaspoon ground ginger
1/4 teaspoon ground nutmeg
1/2 c. raisins, chopped
1/3 c. chopped pecans
3 Tablespoons sugar free apple preserves, jam or spreadable fruit
10 3/4 teaspoons Equal® Measure or 36 packets Equal® sweetener or 1 1/2 cups Equal® Spoonful
Pecan halves or chopped pecans, optional
Beat margarine and Equal® Measure until blended in mixer bowl; beat in egg, egg whites, orange extract, and pumpkin. Mix in combined flour, baking powder, baking soda, salt and spices; mix in chopped raisins and chopped pecans.
Spoon batter evenly in greased loaf pan, 8 1/2 by 4 1/2 by 2 1/2 inches. Bake bread in preheated 350 degree F oven until browned and toothpick inserted in center comes out clean, 50 to 60 minutes. Cool bread in pan 5 minutes; remove from pan and cool on wire rack. Heat spreadable fruit until melted in small saucepan; brush on bread and garnish with pecans.
Makes 1 loaf or 16 slices.
Pumpkin Bread 2
1/2 cups fresh pumpkin, cooked & puréed, or canned, solid-pack pumpkin
1/2 C honey, maple syrup, or sugar
1/2 C melted butter or corn oil
2 eggs, beaten slightly
1/2 C milk (2%)
1/2 C raisins
1/2 C black walnuts, chopped
1 C all-purpose flour
1/2 C fine yellow cornmeal
1/2 C rolled oats
1 tsp. baking powder
1/2 tsp cinnamon
1/2 tsp. allspice
1/4 tsp. nutmeg
1/4 tsp. ginger
1/4 tsp. cloves
1/2 tsp. salt
Makes 1 loaf or 20 slices
Preheat oven to 350°F degrees.
Place the pumpkin purée in a medium-sized bowl and add the honey, melted butter and beaten eggs, stirring well with each addition. Stir in the milk, then add the raisins, and chopped walnuts. Measure dry ingredients into a large bowl and make a big well in the center. Carefully pour in the blended wet ingredients, stirring carefully and blending well until just blended. Don't over blend. Pour the batter into a well-greased 6 x 9-inch loaf pan or a greased 2-pound coffee can. Bake for 1 hour or until a cake tester inserted in the center of the loaf comes out clean.
Set on cooling rack for a good 10 minutes, then loosen loaf from pan with butter knife and turn out to a board or wire rack to finish cooling. This keeps well. I like to serve it with a dollop of whipped cream.
STRAWBERRY FRUIT SQUARES
2 envelopes dietetic strawberry gelatin
1 c. boiling water
1 c. crushed pineapple, in own juice
1 ripe banana, finely diced
6 oz. plain yogurt
1 envelope Sweet'N Low
Dissolve gelatin in boiling water. Add juice drained from pineapple with cold water. Enough cold water to equal 1 cup liquid. Add pineapple and banana. Pour 1/2 into 1 quart bowl. Chill until firm. Spread evenly with plain yogurt mixed with sugar substitute. Place bowl in freezer for 30 minutes until yogurt is firmer. Pour remaining gelatin, very carefully, on top. Chill until firm. Cut in squares.
CHOCOLATE CHEESECAKE
Margarine for pan
15 oz. part skim milk Ricotta cheese
1 1/2 c. (12 oz.) light cream cheese, softened
1 whole egg
2 egg whites
1 c. unsweetened apple juice concentrate
3 tbsp. unsweetened cocoa
1 tbsp. cornstarch
1 tbsp. sugar
1 tsp. vanilla extract
2 tsp. unsweetened cocoa (for topping)
Preheat oven to 350 degrees. Lightly grease bottom and sides of a 9 inch spring-form pan. Wrap outside of pan with aluminum foil. In the bowl of a food processor or blender, puree all ingredients until smooth. Do in 2 batches, if necessary. With a rubber spatula, scrape mixture into prepared pan. Place on a baking sheet. Bake 45 minutes. Turn oven off. Leave in the oven with door closed for 1 hour. Remove and refrigerate. Before unmolding and serving, let stand at room temperature for 10 minutes. Sift 2 teaspoons unsweetened cocoa over the top. Slice with a knife that has been warmed in hot water. Serves 12. Per serving: 167 calories, 16 gm carbohydrates, 8 gm protein, 8 gm fat, 220 mg sodium. Exchanges: 1 fruit, 1 medium fat meat, 1/2 fat. Cholesterol: 50 mg per serving.
DIABETIC KEY LIME PIE
1 (13 oz.) can evaporated skim milk
2 tsp. vanilla
2 envs. plain gelatin
1/3 c. lime juice, strain if fresh
1 c. boiling water
20 pkgs. Equal
Zest of 3 limes, grated rind
Green food coloring
Combine milk and vanilla. Freeze for 30 minutes. Combine gelatin and juice in a blender. Let set for 1 minute. Add boiling water and Equal; blend until smooth. Chill about 45 minutes. Put frozen milk into a small chilled bowl and whip frozen milk until stiff. Fold in lime zest. Slowly add the gelatin mixture to whipped milk. Spoon into 2 cooked pie shells or you may use a 9 x 13 inch baking dish. Garnish with lime slices and zest. Makes 16 servings. See index for Diabetic Pie Crust.
SWEETLY POACHED PEARS
6 med. ripe pears (about 2 lbs.)
5 c. white, unsweetened grape juice
1/4 c. fresh lemon juice
1 vanilla bean, split lengthwise
1 inch whole cinnamon stick
1/4 c. golden raisins
Peel pears, leaving stems on. In a medium size pan, heat juices, vanilla bean, and cinnamon stick to a simmer. Add pears. Simmer 25 to 30 minutes, uncovered, turning pears occasionally, until tender when pierced with a knife. Remove pears with a slotted spoon. Reduce syrup 30 to 35 minutes to 1 1/2 cups. Strain. Stir in raisins and cool syrup to room temperature. Serve pears in small glass compote bowls. Spoon raisins and syrup over and around pears. Serves 6. Per serving: 187 calories, 48 gm carbohydrates, 1 gm protein, trace fat, 3 gm sodium. Exchanges: 3 fruit. Cholesterol: 9 mg per serving.


Related Articles
Editor's Picks Articles
Top Ten Articles
Previous Features
Site Map





Content copyright © 2022 by Deborah Adams. All rights reserved.
This content was written by Deborah Adams. If you wish to use this content in any manner, you need written permission. Contact Allyson Elizabeth D´Angelo for details.