Conquering the Frontier of Nonfiction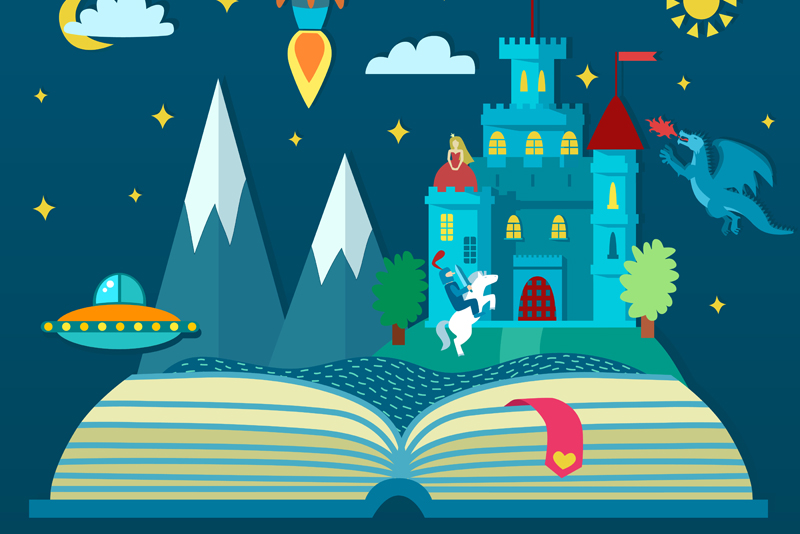 I consider myself a children�s storybook author. I�ve written six books for children and this is the category of writing I�m most interested in. But after reading Nancy Sander�s great book, �Yes, You Can!� which I reviewed in a previous column, I realized that there�s a whole world of nonfiction writing for children that I hadn�t even considered as a possible entrance for ongoing work as an author.

The funny thing is that my day job as a mathematics editor has given me plenty of other opportunities on the other side of the desk. When I first started out in the textbook field, along with my colleagues, I used to ghost write many of the middle school and high school textbooks that were in my product line. Now I manage and hire those writers. Even the world of textbook writing is changing. I don�t hire authors unless I think they can make their subject engaging and entertaining to the typical oh-my-god-I�m-bored-by-everything-in-life teenager. The objective of educational writing is to teach but first you have to grab their attention!

There�s a huge market for writers in the nonfiction arena at all ages and grade levels. Here are some things to consider before you decide to dip your toes into the nonfiction ocean.

1) Do you enjoy research? If you don�t then nonfiction writing would be difficult for you. Even if you�re an expert in biology or math, you�ll find yourself continuously fact-checking and digging deeper to ensure that you�re offering your readers accurate information in a language they can enjoy and understand.

2) Select an up-and-coming topic. Let�s suppose you wanted to write something about energy sources of the future. �Going Green� is a hot topic right now, but is it a topic that�s of interest to kids? Is there enough material already published to provide you with the research data you need? How many children�s books have already been published on this topic for the same target audience? Too few or so many that the shelves are quite crowded? You�ll need to go to the library, talk to your local elementary school teacher, and check your local bookstore to get a feeling for whether you should start thinking along these lines.

3) The market size for nonfiction titles is greater than for fiction. Although it�s still competitive, there�s more of a chance that you may be able to break into the market as a first-time author with a well-researched, polished nonfiction manuscript versus a fiction manuscript. Librarians and teachers seek quality nonfiction books and if your book topic fits in with scheduled lesson plans it�s a huge advantage.

4) Write nonfiction with a creative twist. Many fiction writers think that writing nonfiction is less imaginative but the truth is that writing engaging nonfiction requires the same creativity and writing skills as fiction writing.

5) Nonfiction offers a wide array of potential categories. Are you interested in history? Write a chapter book about the civil war or a biography of Robert E. Lee. What about astronomy? The search for life on other planets might make a great book that science teachers can integrate into their curriculum. Are you a math whiz? The demand for mathematics writers for children is growing. Choose a topic you�re passionate about and remember what it was like to first learn about it. Translate that passion into a readable book for a child or young adult.

6) You can sell your book with a proposal before you write it. Research the best methods to write a book proposal and then sell your book idea with a strong query package. You�ll know whether a publisher is interested before you even write it!

Happy Writing! And remember, quality nonfiction sometimes reads like a novel and quality fiction seems like it�s based on real facts.




Related Articles
Editor's Picks Articles
Top Ten Articles
Previous Features
Site Map





Content copyright © 2021 by Annamaria Farbizio. All rights reserved.
This content was written by Annamaria Farbizio. If you wish to use this content in any manner, you need written permission. Contact Annamaria Farbizio for details.