Endometrial Scratch Biopsy Helps IVF Success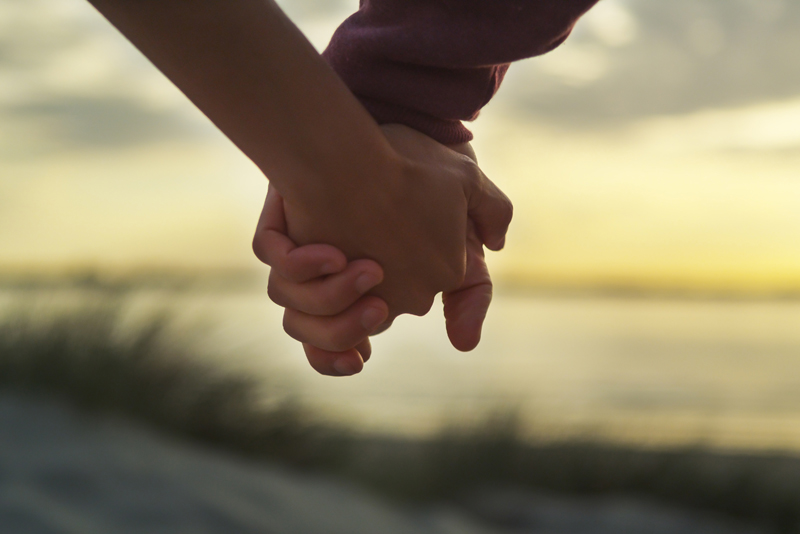 Endometrial biopsy - also called scratch biopsy or endometrial injury - is a new technique which is being used to help embryos implant more successfully during in-vitro fertilization (IVF) cycles. Innovative new research has shown that superficially injuring the lining of the uterus may actually stimulate the womb to be more receptive to an implanting embryo resulting in a welcome boost to take home baby rates. This technique may be especially warranted when recurrent implantation failure is suspected. Pregnancy rates may improve by up to 70% when this techniques is employed in the cycle before IVF.

Causing harm to confer benefit is not a new concept in reproductive medicine. Drilling many tiny holes in the ovaries - called ovarian drilling - and taking slices out of the ovary - called ovarian wedge resection - have long been used to help re-start ovulation naturally after a long period of anovulation. When my clients have undergone these seemingly barbaric procedures, remarkably, a month or so later ovulation has spontaneously resumed and continued for some time.

The scratch biopsy is a simple procedure that can be performed by an OB/GYN familiar with the practice - called a '4 quadrant uterine biopsy' - in a simple office visit. Physicians are often familiar with using this technique to collect tiny samples of tissue from various surfaces of the uterus to check for pathological changes. The procedure may be uncomfortable but could be worth it for the results. So far, my clients have reported that although a biopsy is a little uncomfortable, the procedure is extremely brief.

Endometrial biopsy is becoming more main-stream now that a number of reviews have been published on the success of the procedure in women with implantation faiure. A British review and meta-analysis (7) published in Reproductive Biomedicine Online, 2012, pooled the results from seven studies on endometrial biopsy which were performed in the cycle preceding IVF and included 2062 women.
This meta-analysis demonstrated that performing an endometrial biopsy in the cycle prior to IVF makes it 70% more likely that IVF will result in a clinical pregnancy when compared to no intervention. The researchers note that:

"The evidence is strongly in favour of inducing local endometrial injury in the preceding cycle of ovarian stimulation to improve pregnancy outcomes in women with unexplained RIF (recurrent implantation failure)."

"This study suggests that in women with RIF (recurrent implantation failure), inducing local injury to the womb lining in the cycle prior to starting ovarian stimulation for IVF can improve pregnancy outcomes..."

Similarly, a 2012 review (8) from The Cochrane database pooled data from five trials including 591 women and concluded that:

"Endometrial injury performed prior to the embryo transfer cycle improves clinical pregnancy and live birth rates in women undergoing ART..."

Here follows a brief overview of some of the individual studies on this remarkable new treatment for implantation failure. A Chinese study (1), published in Fertility and Sterility, 2008, randomized 60 women to receive an endometrial biopsy while another 61 women did not. The women who had scratch biopsies had live birth rates that were almost double (41.67%) those of similar women in the control group (22.96%) who did not have the procedure. Earlier studies (2) on scratch biopsies also found similarly inspiring results. In a study, published in Fertility and Sterility, 2003 researchers concluded that:

"...IVF treatment that is preceded by endometrial biopsy doubles the chances for a take home baby."

In a more recent randomized control study (3) women who had experienced two previous implantation failures were studied to see if endometrial biopsy could help improve success rates. The clinical pregnancy rate in women who had the biopsy procedure was 27.1% compared to 8.9% in the control group. The researchers concluded:

"the results suggest that pregnancy outcome increases through IVF or ICSI after endometrial biopsy."

In another 2010 randomized control trial (5) of 100 women with previous IVF failure - despite good embryo quality - embryo biopsy was performed twice in the cycle preceding embryo transfer - once in the follicular phase and once in the luteal phase. This study also showed positive results; the women who received biopsy treatment had a live birth rate of 22.4% compared to 9.8% in the control group and the study concluded that:

"...endometrial injury in non-transfer cycle improves the live birth rate, clinical pregnancy and implantation rates in the subsequent IVF-ET cycle in patients with previous unsuccessful IVF cycles."

Timing is everything. It's very important to do an endometrial biopsy at the right time. In one study (4) where the biopsy was performed at egg-retrieval, the women who had the procedure experienced lower pregnancy rates than controls.

The current thinking on timing seems to be that with IVF, the scratch biopsy needs to be done once - or twice - in the cycle prior to embryo transfer...the cycle before you begin gonadotrophin stimulation. Or in the spontaneous cycle before commencing estradiol for a frozen transfer.

However, one study (6) demonstrated positive results when endometrial biopsies were performed one to two weeks before embryo transfer. This study performed biopsies on 35 women while another 36 who were similarly matched controls did not have the procedure. All women were known to have polyps or excessive thickening of the endometrium which was removed by biopsy. The women who had a biopsy had a 48% live birth rate compared to 11.11% in the control group.

If you are having trouble conceiving with IVF or ICSI a scratch biopsy may be worth discussing with your physician at your next visit.

This article is purely for educational and informational purposes and is not intended to substitute for medical diagnosis or treatment for which you should consult a physician.

Would you like articles like this delivered to your email weekly? Sign up for the BellaOnline infertility newsletter. It's free, super informative, and you can unsubscribe anytime you like, the link is below.



References:
(1) Fertility and Sterility, Vol 89, May 2008, Issue 5, p1166-1176, Zhou et al.
(2)Fertility and Sterility, Vol 79, June 2003, Issue 6, p1317-1322
(3)Australian and New Zealand Journal of Obstetrics and Gynecology, Vol 49. Issue 6, P677-680, Karimzadeh et al.
(4)Gynecology and Obstetrics, Published online July 1 2009, Karimzade, et al.
(5)Narvekar SA, Gupta N, Shetty N, Kottur A, Srinivas MS, Rao KA. Does local endometrial injury in the nontransfer cycle improve the IVF-ET outcome in the subsequent cycle in patients with previous unsuccessful IVF? A randomized controlled pilot study. J Hum Reprod Sci 2010;3:15-9
(6)Rong Li et al. International congress series. Proceedings of the 18th World Congress on Fertility and Sterility. Vol. 1271. Sept 4, 73-76
(7) Reprod Biomed Onine. 2012 Dec;25(6):561-71. doi: 10.1016/j.rbmo.2012.08.005. Epub 2012 Sep 12.
Endometrial injury to overcome recurrent embryo implantation failure: a systematic review and meta-analysis.
Potdar N, Gelbaya T, Nardo LG.
(8) The Cochrane Database 2012 Jul 11;7:CD009517. doi: 10.1002/14651858.CD009517.pub2.
Endometrial injury in women undergoing assisted reproductive techniques.
Nastri CO, Gibreel A, Raine-Fenning N, Maheshwari A, Ferriani RA, Bhattacharya S, Martins WP.


You Should Also Read:
Melatonin Helps IVF Success and Egg Quality
Vitamin D Boosts IVF Success
Natural Infertility Treatment Beats IVF


Related Articles
Editor's Picks Articles
Top Ten Articles
Previous Features
Site Map





Content copyright © 2022 by Hannah Calef. All rights reserved.
This content was written by Hannah Calef. If you wish to use this content in any manner, you need written permission. Contact Hannah Calef for details.