Smash Hit 'Nip/Tuck' Debuts New Season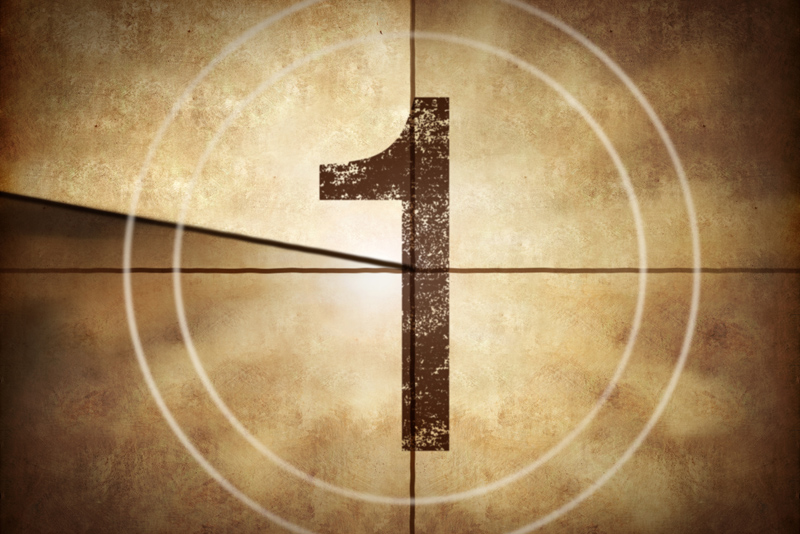 When it debuted on the FX network last summer,
Nip/Tuck
heated up the television airwaves with its controversial subject matters and graphic depictions of plastic surgery. It got people talking and quickly became a weekly guilty pleasure.
For those that somehow missed the first season, let me catch you up to speed.
Sean McNamara (Dylan Walsh) and Christian Troy (Julian McMahon) are two Miami-based plastic surgeons seemingly on the top of their game. They have been best friends since college, but the relationship appears to be a case of opposites attract. Christian is a sex-addicted stud who is prone to excess in all areas of his life. Sean is a family man, dedicated to his wife, son and daughter. But as with all facades, the more you get to know someone, the more they crumble.
In the span of the first season of
Nip/Tuck
, Christian's fast lane lifestyle found him trading a girlfriend for a $250,000 car, then getting another woman pregnant--or so he thought until the actual birth proved there was no way he could be the father. Meanwhile, Sean's seemingly perfect marriage crumbled under the weight of a combination of less passion between him and his wife Julia (Joely Richardson), as well as an extramarital affair he has and one she almost has. The long friendship between Christian and Sean was also showing signs of strain as both started longing for what each other has, especially Christian, who has carried a torch for Julia since their college days, when she and Sean became involved.
Meanwhile, Sean's son Matthew (John Hensley) has reached the critical experimentation years of teenage boyhood and decided to lean on the suave Christian for guidance instead of his father. This does not sit well with Julia, who secretly fears that Christian and Matthew may be closer than they know (vague hints to a brief college encounter and a paternity test Julia secretly takes were left open-ended as the season closed).
Still with me? Good, because that only covers the personal lives of the fascinating characters in this show. The other facet of the show is the weekly cases the two doctors encounter. All show how skewed some people's perceptions of themselves are. Some of the more interesting cases included identical twins who wanted surgery to look different from each other (they ended up missing the bond they had), a transexual undergoing his last procedure (who made love with a woman the night before and had many "second thoughts"), and a woman who wanted surgery to make herself look like the photo she had sent the internet man of her dreams (only to find that he didn't match his hunky photo either). And let's not forget the drug-dealer/smuggler who tried to settle a score with the doctors and ended up getting more than he bargained for from the duo when they changed his face as requested -- but deceptively to the image of the Number 2 most wanted man on the FBI list.
Ah yes, the surgeries. More graphic than most anything you've seen in episodic television. Definitely not for even the remotely squeamish. But it is realistic (as much as scripted television can be) and I think it's important to balance the end results of the surgeries with a glance at how this synthetic perfection is obtained. Besides, if it's a little to much for you, keep in mind most of the operations are accompanyied by an instrumental music score, so you can generally open you eyes when the music stops. The sex scenes tend to run on the graphic side as well, though usually nothing more than the occasional nude rear (mostly Christian's).
With all that season one threw at us, how can season two possibly keep up the quality and momentum? By casting three great actresses for episode arcs. As the season opens, Julia's mother comes to visit, and the show has pulled off a real casting coup by signing Richardson's own mother, the legendary Vanessa Redgrave to play her mother on the show. But the mother comes with a hidden agenda that will be revealed over a three-episode storyline. Famke Janssen (
X-Men
) will also be joining the series, beginning with the season debut, as a life-coach for Julia, who decides it's time to re-examine where she is in her life and whether her future will include Sean. Janssen will appear in 12 of the 16 episodes scheduled for this season. Finally, Oscar-, Emmy- and Golden Globe-nominated actress Jill Clayburgh will portray "Bobbi Broderick," a wealthy Miami socialite who refuses to follow doctor's orders after a cosmetic procedure. Clayburgh's episodes will air July 27 and August 3.
FX has also set a benchmark by getting commercial-sponsorship to be able to run the season 2 debut episode commercial-free. No break-aways at the crucial moments, just a solid hour of one of the most tightly written, best acted shows on television today.
Nip/Tuck
is dark, edgy, tongue-in-cheek and shocking -- yet, at the same time, compelling, emotional and compassionate. It's a whirlwind hour that will not waste your time.
Are you ready for your consultation? You don't have to wait much longer. The season 2 premier is this Tuesday, June 22 (10 pm et; repeats at 11pm et).
*********************************
For more information on Nip/Tuck, visit the official website at:
https://www.fxnetworks.com/shows/originals/niptuck_s2/main.html
.
While there, enter to win a trip to Miami, where the show takes place.
*********************************
View the trailer for the Season 2 debut [you will need a windows media player, real player or quicktime to see the video]:
56k:
win
real
qt
100k:
win
real
qt
300k:
win
real
qt
You Should Also Read:
Nip/Tuck


Editor's Picks Articles
Top Ten Articles
Previous Features
Site Map





Content copyright © 2022 by Michelle Snow. All rights reserved.
This content was written by Michelle Snow. If you wish to use this content in any manner, you need written permission. Contact Trina Boice for details.