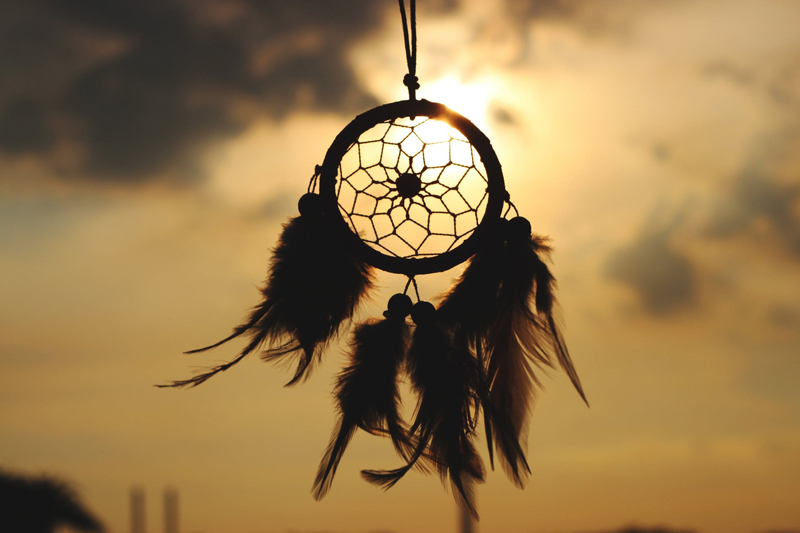 It helps us to understand that we are the keepers of the wisdom of our ancestors, and that we can access this wisdom through the gates of an open heart. Our ancestors knew that we can enter these gates with thanksgiving and praise. In order to do that effectively, we have to know who we are in the Great Spirit. We must go with the flow of life and nature. In doing so we will grow, expand and free our Spirit!

The Great Spirit wants us to know who we are in Him. He wants us to grow in what he has already shown us and then to flow in it. He wants us to mature into experienced warriors in the spirit. We haven't been doing everything that we know to do and one of those things is to begin before sunrise with thanksgiving and praise.

By keenly observing nature our ancestors realized that all life is sacred, that Earth is a holy place. By remembering this we can be called out of the darkness, back into the marvelous light of who we really are! We are sacred beings. We are the keepers of wisdom. We are a holy nation. We have suffered and now we are a People who have been called out of darkness. We have to know that - inside. Go through the gates of your inner heart where freedom and peace await. Clear the way for the People, build up a highway, remove the jagged stones. Say to the great-great-granddaughters of ancient Chiefs, "lo your salvation comes!" With understanding comes action. Become an authority of the wisdom of our ancestors.

The Great Spirit has given us the keys. Keys can open doors. Keys can give us freedom. Think about somebody held in bondage. If you give them keys, they can go free. However, if they get keys and they don't do anything with them, they are held in captivity. Similarly, if we are given keys of understanding through the teachings of the Great Spirit and don't use them our spirit and our People will remain captive. Use them and we shall be free. A'ho to the Creator!

"The Red Nation shall rise again and it shall be a blessing for a sick world; a world filled with broken promises, selfishness and separations; a world longing for light again. I see a time of Seven Generations when all the colors of mankind will gather under the Sacred Tree of Life and the whole Earth will become one circle again." – Crazy Horse, Oglala Lakota Sioux, 1840-1877



Related Articles
Editor's Picks Articles
Top Ten Articles
Previous Features
Site Map





Content copyright © 2022 by Jacqueline Olivia Pina. All rights reserved.
This content was written by Jacqueline Olivia Pina. If you wish to use this content in any manner, you need written permission. Contact Jacqueline Olivia Pina for details.