Suicide in Indian Country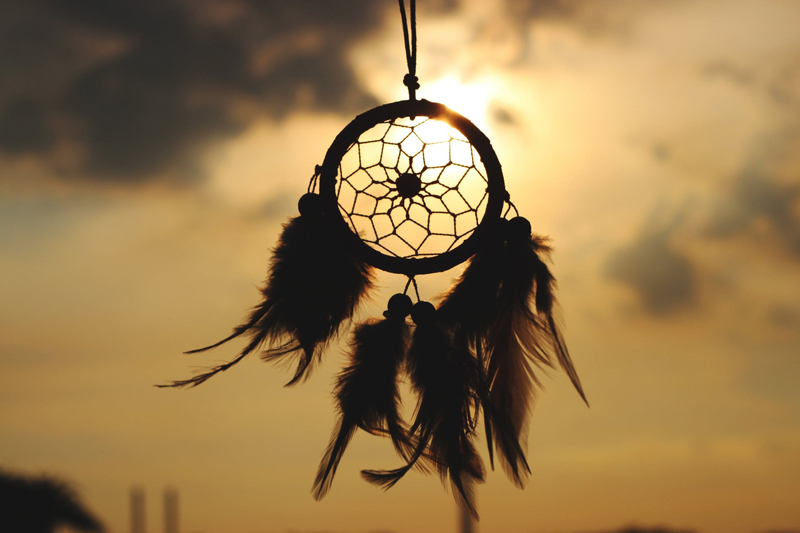 This topic is one that is extremely difficult to think about and even harder to discuss. Our Native youth commit suicide more than triple the rate of other young Americans, according to federal government figures. Is teen suicide the result of, depression, physical, substance and/or emotional abuse, poverty, or powerlessness? Or is it, as some believe, an evil demon spirit that stalks our youth from tribal land to tribal land? Some elders say that this specific demon is really huge, very tall, pitch black, and has red eyes. Whatever form this evil takes, whatever the energy source, we do know that it is dark, going at full speed and gaining, and filled with overwhelming hopelessness and sorrow. What is it that makes our young ones believe there is no possibility of help?
Allow this article to serve as a catalyst for collaboration. Even if all we do is think about this topic, feel sad about it, and then say a prayer, we have done wonders. Our thoughts and prayers have energy and power. We could continue to look up teen suicide statistics from the Centers for Disease Control but we already know what we would find. Native populations in North America have among the highest rates of all the horrible plagues of humanity, just above many third world countries. With issues related to extreme poverty, fatal diseases, inadequate housing and unclean water, and every type of abuse in the social realm, it is almost easy to see how suicide could become the answer to an immature mind.
What was life like for our young people pre-reservation days? What values and training did they receive? What were they taught about life and death? We do know that Native Traditions view the spiritual realm as part of everyday reality. Interactions between the unseen world and our physical reality are seen as natural. We acknowledged the Creator with praise and gratitude for all created life, including our own. Life was seen as a sacred gift. This leads us to ponder many more questions. Funding for Indian Health Services barely covers urgent and acute care and it seems likely that this system will only get worse. Therefore, we must act from within ourselves and from within our clans in order to save and protect our children.
Whether it is a dark energy that roams our lands in search of young souls to destroy or centuries of historical trauma passed down from soul to soul, the epidemic of teen suicide in Indian Country is out of control. The destruction of self may come from a perspective that there is no way out, but all roads followed in darkness lead to death. The energy of hopelessness prevents one from seeing a way out. Let's come together in the Native American site forum to collaborate on ideas, brainstorm solutions, or share stories. We can learn so much from one another.
Let us begin this journey by reciting a great Pueblo Indian Prayer which lends us support and guidance from beyond.
Hold On
Hold on to what is good,
Even if it's a handful of dirt.
Hold on to what is you believe,
Even if it's tree that stands by itself.
Hold on to what you must do,
Even if it's a long way from here.
Hold on to your Life,
Even if it is easier to let go.
Hold on to my hand ,
Even if someday I'll be gone away from you.






Related Articles
Editor's Picks Articles
Top Ten Articles
Previous Features
Site Map





Content copyright © 2022 by Jacqueline Olivia Pina. All rights reserved.
This content was written by Jacqueline Olivia Pina. If you wish to use this content in any manner, you need written permission. Contact Jacqueline Olivia Pina for details.