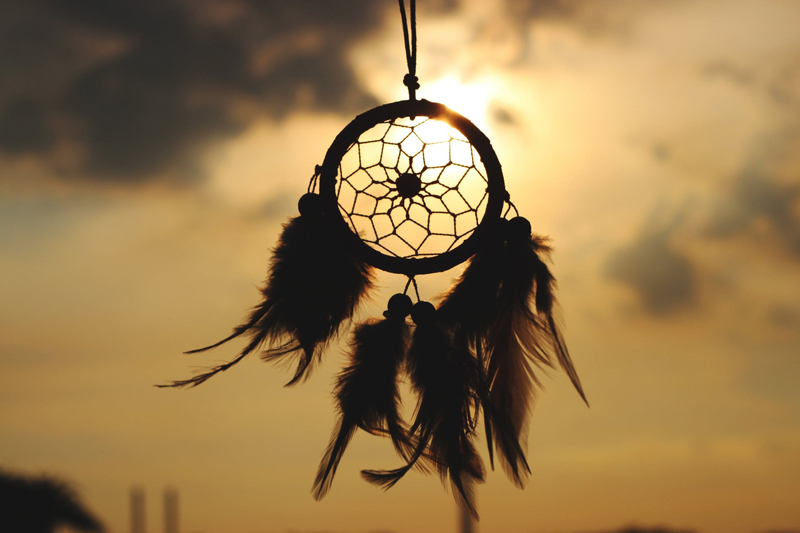 Crow Fair is located on the Crow, or Apsaalooke Indian Reservation located in Crow Agency, Montana. It is a magnificent Native American cultural celebration that has been taking place each summer for over 100 years. The fair is the world's largest Native American gathering and is a place to showcase Native cultural arts, much of which involves sacred traditions. Today, the identity of the Crow People is strengthened through the reunion of tribal clans as well as traditional dances and rodeo.

Historically, sacred rites and ceremonies of Native Americans were prohibited by the newly formed American government. Through the early years of reservation existence the strength and resilience of the Crow people prevailed as they struggled to hold on to their identity. Through the generations many did not make it with souls intact, but enough did in order to preserve spiritual treasures and sacred traditions and philosophies. That is what manifests today as the young Crow girl dancing proudly in her Jingle Dress at Crow Fair.

On the Crow Reservation families start to prepare weeks and sometimes months in advance for this honored celebration. There is a lot to prepare for, such as intricate beadwork and design for leather belts, moccasins, leggings, and elk tooth dresses for traditional dances. Although much of the work is planned and started in advance, often times Crow women are beading late into the night just before the event as they get their loved ones ready for the Grand Entry at Crow Fair. The pressure is on but it is also an exciting time as female relatives sit and bead together with laughter and sharing.

The Crow people are known to have a strong clan system. With much anticipation and excitement Crow households are moved to camp days before the events officially begin. Clans are housed in thousands of tepees and tents. For Crow family members who reside outside of the reservation, travel "back home" for Crow Fair provides a chance to reintegrate into their own traditional society. For many, this often brings on strong feelings of preservation of traditional values. All of this goodness still prevails in spite of many hardships past and present.

Another activity that requires preparation and collaboration is the all-Indian rodeo. Indian-bred horses are the key attraction in events and competitions such as bull riding, roping, horse racing, women's barrel racing, and Indian relays. Prizes for the various competitions range from one hundred dollars to eight thousand dollars. Crow ancestors were known for their excellent horsemanship and Crow men and women today still exhibit the best in equestrian skill. Family relationships are strengthened as teams assemble for competition and show. Although Indian athletes strive for excellence in competition, prayers are sent to the Great Spirit for the safety of all. Communal strength and focus on the highest good for all were traits of the ancestors.

The state of Montana is nicknamed The Big Sky Country and under the vast array of stars at night one cannot help but notice incredible stillness and Divine splendor. Many in the Crow Nation are open to what the future brings and the love and hope between families lasts long after Crow Fair has ended and the planning for next Crow Fair begins.



Related Articles
Editor's Picks Articles
Top Ten Articles
Previous Features
Site Map





Content copyright © 2022 by Jacqueline Olivia Pina. All rights reserved.
This content was written by Jacqueline Olivia Pina. If you wish to use this content in any manner, you need written permission. Contact Jacqueline Olivia Pina for details.