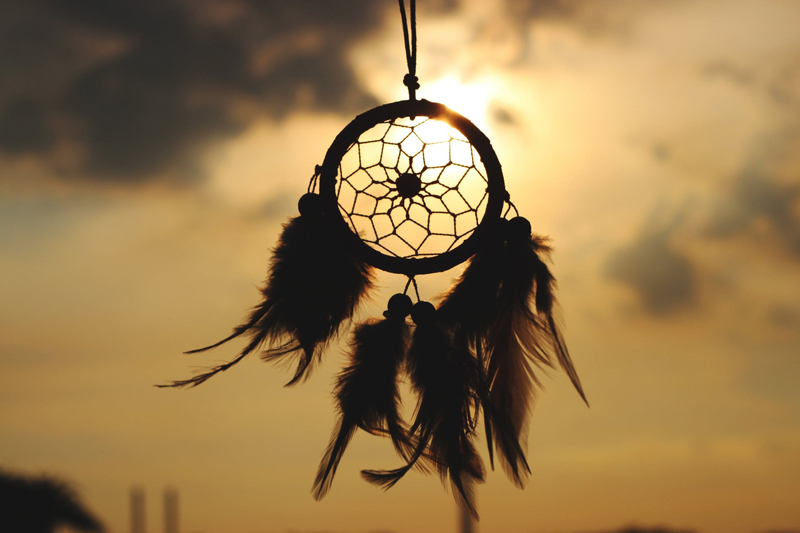 The creator gathered all of creation and said,

"I want to hide something from the humans until they are ready for it. It is the realization that they create their own reality."

The Eagle said, "Give it to me, I will take it to the moon."

The Creator said, "No, one day they will go there and they will find it."

The Salmon said, "I will bury it at the bottom of the ocean."

The Creator said, "No, they will go there too."

The Buffalo said, "I will bury it on the great plains."

The Creator said, "No, they will cut the skin of the Earth and find it even there."

Grandmother Mole, who lives in the breast of Mother Earth and has no physical eyes but sees with spiritual eyes said, "Put it inside of them."

And the Creator said, "It is done!"

~ Native American Proverb ~

The sacred wisdom of our Ancestors is full of guidance that can be applied to our lives today. The study of ancient proverbs can provide insight and enlightenment that holds the power to bring us back to ourselves. We often search outside of ourselves for happiness and knowledge. We often look out into the world with our physical eyes and see anxiety producing images before us. Fortunately, like Grandmother Mole who sees through spiritual eyes, we can find our way to the hidden treasure that's been placed within us.

The prolific Sioux proverb about reality is a fine example of the spiritual knowledge of our Ancestors. As our precious Mother Earth responds to unspeakable abuse, it is not too late to return to the ways of our Grandfathers. The link between rising carbon dioxide, known as greenhouse gasses, and the destruction of our planet is pretty clear. Now a process of horizontal hydraulic fracturing known as "fracking" is causing unspeakable damage to our Earth Mother's inner sanctity.

Hydraulic fracturing is the use of sand, fresh water, and harmful chemicals injected at high pressures to blast open shale rock and release the trapped gas inside. Horizontal drilling is just like it sounds: after the well drill reaches a certain vertical depth in the ground, the well is then drilled horizontally. As with any industrial activity, the development of oil and gas involves risks to air, land, water, wildlife and people.

The Creator placed deep within us the power to create our own destiny. It is up to us to claim dominion over our minds and clear obstacles within us that block our natural inner voice. Then, we can think and speak words that lead to actions that heal ourselves and our planet.

+


Related Articles
Editor's Picks Articles
Top Ten Articles
Previous Features
Site Map





Content copyright © 2022 by Jacqueline Olivia Pina. All rights reserved.
This content was written by Jacqueline Olivia Pina. If you wish to use this content in any manner, you need written permission. Contact Jacqueline Olivia Pina for details.