Michael 'Hawk" Spisak Interview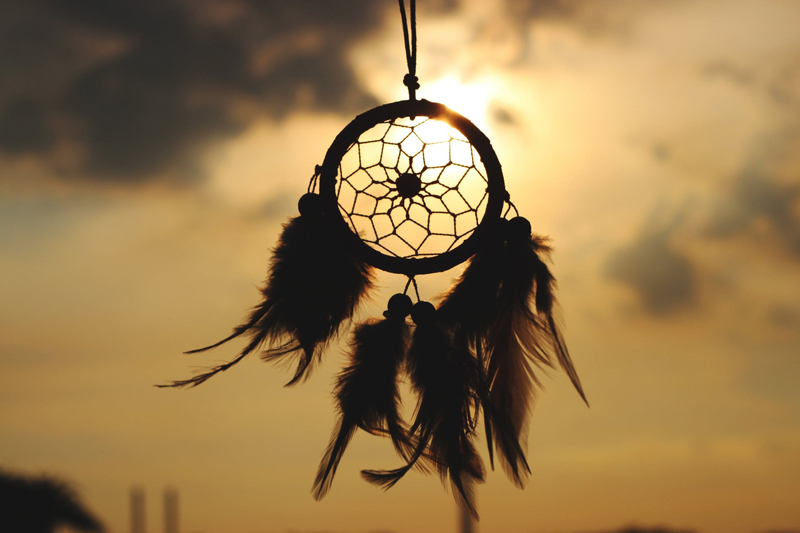 JP:
The level of violence in Full Circle is very vivid and played out in my mind like a Quentin Tarantino movie. How do you envision your work as a screenplay?

MS:
I like that. Actually, as I was writing Full Circle, I think I was channeling Tarantino.

Look, most have been taught and continue to be taught the Indigenous First Nations People were, and still are, all love and light. That days are spent in a perpetual hug-fest. The "Dances with Wolves" mentality. It's all so much "expletive deleted." There was a reason the first settlers of this country were terrified when they heard "the Indians are coming."

Yes, the First Nations People were a gentle, caring and compassionate People. However, piss them off and they wouldn't hesitate to stomp a hole in the son of a "expletive deleted" who deserved it. This is what I tried to show through the graphic violence depicted in Full Circle.

In the novel the protagonist is beaten, bullied, used, abused, raped, tormented and tortured. Physically, mentally and spiritually. If he were to respond as most perceive First Nations People to be, he would have lit a bowl of sage and hummed a mantra of forgiveness and healing. Not even close.
I wanted to express the truth of how things would actually transpire. Of what the response would actually be. Of what the response was. I presented it individually but it is meant to be conveyed collectively. To cement the concept further I used pre-colonial forms of torture to depict his response. What was actually done to those who invaded, who raped and murdered.

Converting this to a screen play would be interesting. I'm not sure I have the skill to do it but, if it is ever done, I would certainly hope I am allowed to be part of the process. Many have said this would make one hell of a movie. I hope someone does make it into a movie. I think if it's done the right way it could teach so much and help put an end to the stereotypes and misrepresentation so evasive in today's society.

JP:
The Idle No More movement began with a vision of uniting people to ensure the protection of Mother Earth, her lands, waters and people. Chief Theresa Spence from Attawapiskat joined the Idle No More movement by fasting until Prime Minister Harper meets to address the oppressive conditions for Indigenous peoples in Canada and the deteriorated Treaty relationship. Do you feel that change is on the horizon for our culture?

MS:
God I hope so. It's the reason I wrote Full Circle. Because this "expletive deleted" needs to end.

I am so proud to see the People rising up. Enough is enough already. My hope is that they do so as themselves and not a replication of the existing dominant culture. First Nations People are a resourceful bunch. Hell, we survived here for millennia without the invaders and will continue to, long after they are gone.

Nothing drives me more bat "expleteive deleted" insane than to see a foreign countries flag flown at traditional gatherings and ceremonies. On one hand they are demanding to be recognized as sovereign and separate, and on the other representing they aren't. It's confusing as hell.

It's long past time to get serious. So, get serious. Dominant society, government and corporate know what they are doing. It isn't like they have made a mistake and are apologizing for it. No, they are doing exactly what they want to do and are absolutely convinced no one will stop them. That no one can stop them. And they don't give a "expletive deleted", about anything other than more.

So, cut them off at the knees. Close the communities and care for the People as the People. Deny the greedy and corrupt access and be willing to defend. Dare those who would attempt eradication to cross the line. The only power they have is what the People give them. So take away their power. Refuse to support their systems of self-destruction. Root out and remove those who do. Teach the children again to be who they are, not a copy of those who seek to destroy them.

JP:
Idle No More is a modern day battle cry for justice. This battle is an ancient one, but now it not only affects Indigenous nations and their lands, but the entire world as Mother Earth suffers the impacts of exploration, invasion and colonization. Are you working on any other projects that focus on the cause and effects of colonialism?

MS:
No. I think I have done my part. I laid the blueprint, so to speak. Besides, I'm a crippled old man and fighting is a young man's job. I spent my share of bitter cold nights and blistering days in prayer camps, demonstrations, and marches. Sadly, none of it, all that I was a part of, amounted to nothing.

It's going to take more than words and frustration. The People are going to have to get physical if they hope to accomplish. Not to take away from all that is being done. But it's going to take so much more than this. You can't ask the bully to stop beating you, while he is beating you. He won't do it. He will probably laugh in your face for even asking then beat you harder.
I can't say what the answer is. I can say the Leaders need to start leading. Forget about their pockets and their stomach and start worrying about those who look to them for guidance. As long as the majority suffers and the few prosper, nothing will change. As long as aspiring to be one of the prospering few at the expense of the majority is the norm, nothing will change. When all seek to be the last in line instead of the first, then the People have a chance.

JP:
As a survivor of historical trauma, those after effects of early colonization which led to symptoms of fear, grief, powerlessness, anger and rage in our people, I was greatly affected by your book. How has your work been received by the literary world of the dominant culture?

MS:
It's been interesting to say the least. But good, over all. The religious right isn't too happy with me, like I care. As far as I'm concerned religion, any religion, is part of the problem. I'm all too happy to smack them around every opportunity I get.
All in all though the reception of Full Circle has been positive. I receive a lot of "I didn't know that" and "I never thought of it that way." This is a good thing, a good reaction. Full Circle is opening their eyes, teaching them the truth of how things are and I hope bringing them to a deeper respect for a culture, a People, so misunderstood and misrepresented.

JP:
One last question for now, have you ever been to the Crow Reservation?

MS:
Not yet. The Crow Reservation is one place I haven't made it to.
I spent years on the road, traveling among the First Nations People. I went as far as I could for as long as I could. I was born with a genetic spinal condition and eventually it knocked me down. I lost 90% of the use of my legs and in 2012 I finally had to submit to surgery. I can walk again, about 70%, but my days of constant traveling are over. My neck is broken, and fused in three places. Now my entire lower lumbar is also fused. With all the other broken bones and trauma I have caused myself over the years, I am simply unable physically to live the life of a gypsy any longer.
That, however, doesn't mean I can't still be a part of the fight. Writing Full Circle, that's my contribution to all that has gone wrong and yet, all that can be put right. Maybe someday I will make it to the Crow Rez. I hope so.

JP:
Thank you for a rugged and enlightening interview.




Related Articles
Editor's Picks Articles
Top Ten Articles
Previous Features
Site Map





Content copyright © 2022 by Jacqueline Olivia Pina. All rights reserved.
This content was written by Jacqueline Olivia Pina. If you wish to use this content in any manner, you need written permission. Contact Jacqueline Olivia Pina for details.