Rabbit, Bunny, Hare - Dream Symbols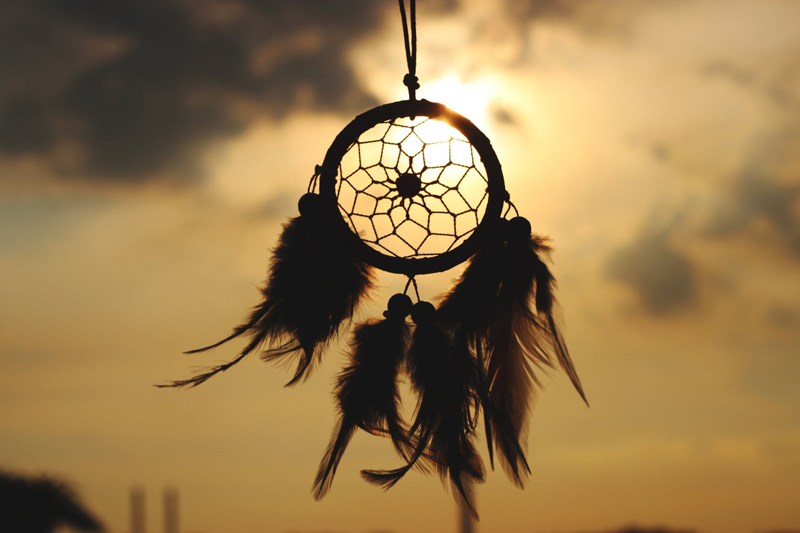 Dream bunnies are complex characters symbolizing everything from fear, sexuality, creativity, luck, self-sabotage, vulnerability, popularity to re-birth.
So how to interpret the one who hopped into your dream? Vital clues are found by looking at their symbolism in various cultures' mythology.
Norse and Pagan peoples celebrate the 'Ostara' festival. Ostara is derived from Eostre which then becomes Eastre and finally morphs into Easter for Christians. Eostre/Eastre is a fertility goddess who, in some mythologies, has the head of a hare. Her festival is celebrated at spring, a time of renewal. The rabbit, being a nocturnal animal, is associated with the moon. The moon, of course, goes through a monthly process of death and rebirth. Thus, the rabbit's association with the moon connects it with rebirth itself.
Another interesting association of rebirth and the rabbit comes to us from ancient Egypt. The flooding of the Nile was encouraged by sacrificing Osiris, who in the ceremonies, took on the form of a hare. As this process occurred annually, the rabbit/hare became associated with resurrection. As a symbol of resurrection, it is easy to see how the rabbit made the leap from Egyptian mythology into Christianity.
Does you dream rabbit remind you of the Easter bunny? Does the dream leave you with feelings of excitement? Is the rabbit peacefully hopping along or building a home of some sort? If so, your dream rabbit may herald a 'resurrection' in your waking life.
Self-sacrifice is the rabbit's main association in Buddhism. The story is that when the Buddha found himself starving it was the rabbit who sacrificed herself to feed him. In this capacity, dreaming of a rabbit may be pointing to feelings of martyrdom or feelings of silent suffering.
Look to the action of the rabbit for more clues to its meaning.
If your rabbit is hiding or running from something, it is most probably entering your dream as a harbinger of fear. Rabbits are known for being timid animals which burrow deep into the ground to elude their predators. A burrowing or hiding rabbit, therefore, can indicate a long standing or deeply ingrained fear. If the rabbit is motionless, this may indicate that it is time to move on from a situation which is symbolically paralyzing you.
Or instead of seeing a rabbit hiding, do you see yourself as Elmer Fudd out 'hunting wabbits'? If so, this may indicate that you are actually in the process of attempting to ferret out your fears, or that you are attempting to overcome some long standing fear. Alternatively, it may indicate that you feel persecuted.
Is the rabbit is eating? If so, what is it eating? If it is eating something precious to you or destroying a garden, it may indicate something that is 'eating away' at you. There may be a gnawing situation in a relationship or in your career that is trying to get your attention.
What color is the rabbit? Colors often show up in tandem with other dream images and may be the key to interpreting what the rabbit it symbolizing for you. (Check out my article on color as a dream symbol here: https://www.bellaonline.com/articles/art13547.asp for more information on color as a dream symbol).
How many rabbits are there? If there are a number of rabbits, the dream may be pointing to fertility. In dream language, while fertility may point to the actual state of being able to procreate, more than likely fertility means something broader. Dream fertility often points to the creative process, being in a receptive state of mind which may lead to creative projects. Dream creativity may be anything from a project at work to an artistic endeavour.
Even if there are not many, rabbit in a dream may still represent fertility. Fertility may also come in the form of increased luck or good fortune or any form of excess.
Rabbits are also known for their speed and agility. They are quick thinkers who allow intuition to guide their feet as to the best route possible to escape danger or find food. As such they may symbolize a situation requiring you to use a quick mind, fast feet, and openness to your own intuition.
As with all dreams, the meaning of your rabbit dream will come from the events of your personal life and own psyche. Look to your life's mythology to see where you believe rabbit fits in your dreams.
As always, sleep well and dream out loud!
*~Aisling Ireland~* is an ordained Spiritual Counselor providing dream interpretation and Tarot readings. To make an appointment check out her website at:
web.mac.com/aisling.ireland
If you need help jump starting your blocked creativity, check out Julia Cameron's "The Artist's Way." Or to help you decipher your dreams, Kevin J. Todeschi's "The Dream Encyclopedia" is one of the most helpful encyclopedia's available. Both are available from the Amazon links below.
You Should Also Read:
Color As A Dream Symbol
Bunniwerks
Dream Interpretation Rabbit


Related Articles
Editor's Picks Articles
Top Ten Articles
Previous Features
Site Map





Content copyright © 2023 by Aisling Ireland. All rights reserved.
This content was written by Aisling Ireland. If you wish to use this content in any manner, you need written permission. Contact Lori Chidori Phillips for details.