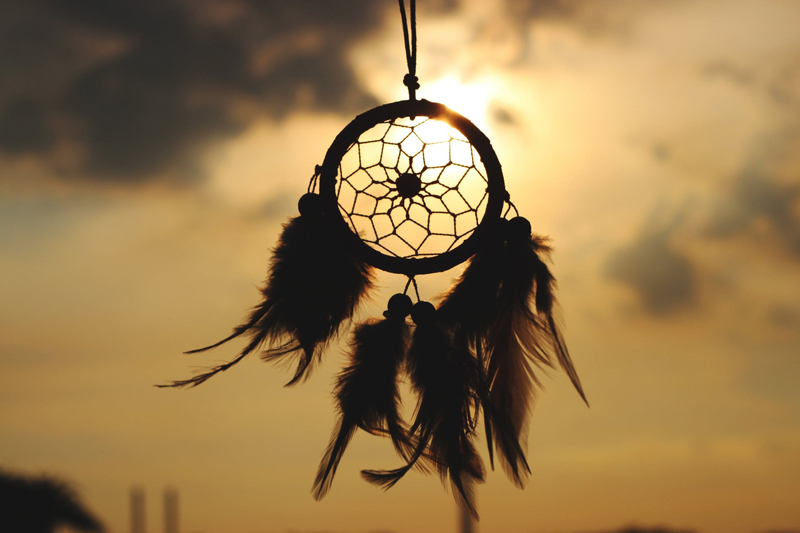 "It does not require many words to speak the truth." Chief Joseph, Nez Perce (1840-1904)

Native People in North America are no strangers to oppression, stress, and fear. We have experienced first-hand the nearly irrevocable damage that hateful words can cause. The hope is we turn this around by joining together, releasing the horrors and cleansing our souls. As we purify ourselves and return to the realm of peace where our Creator resides we can dedicate our lives to teaching and sharing the miraculous power of words to bring about solutions and peace.

Words are gifts. Words hold mighty power, especially when spoken aloud. The miracle of sound adds to the energy in motion. The power within words jumps to another level when said aloud, especially with a lot of emotion. The power within words remains constant; it's the direction from which they come forth that matters. If they came forth from our shadow side, or ego, our thoughts will align with negative outcomes. We often end up in situations that do not serve our sacred beings. It's the path of traumas and dramas in our lives. Unfortunately, words have the power to keep us there. But there is hope.

There are positive actions that we can take to counteract the damage that may have already occurred due to the negative use of words. The first action to take is to practice compassion for your self. The words we hear as very small children are what shape our core beliefs and attitudes in the future. We then make all of our decisions based on these core beliefs which can produce negative patterns in our lives. However, we have the power to reverse the cycle right now, in the present. By bravely stepping into the moment we place our footing on the path of light.

A good way to do this is to relax yourself until your mind becomes clear and take a moment to forgive yourself, for everything. When damaging words come to mind immediately activate an opposite word to obliterate the negative voice. It really helps to make a word bank of power words or phrases, scripture, affirmations, etc. in your personal language and place the words where you will see them. Be easy on yourself. As we practice compassion for our souls we naturally become compassionate towards others, almost by habit! This brings about a powerful sense of momentary peace within the sincerity of your being, your sacred self or spirit; the quiet, eternal part of you. Decisions and action taken from here are aligned with clarity, security, health and well-being, peace, love, and joy.

Use this new found strength to lift the spirits of others. Join or form a group within your community and identify the most fragile subgroups such as those individuals or families that need help with basic survival needs. Many of our Native sisters and brothers are in need of shelter, food, clean drinking water, and love. A healing word can help save spirits and lives. We can use words of hope and prayer and offer words of empowerment among our leaders. By our words we can let our Native brothers and sisters who suffer the most know they are not alone and that they matter. It was by words that many were hurt; it is by words that many will heal.

From words to violence or from words to peace, it all starts from our thoughts. If our thinking is polluted then our words will certainly be toxic. Our words form the framework for our actions. Choose words that ring true with your soul. Through centuries of fighting for survival, we have forgotten the sacredness of our souls. Now is the time to allow healing words to infiltrate our beings so that we may come back into a state of innocence, strength, and power.



Related Articles
Editor's Picks Articles
Top Ten Articles
Previous Features
Site Map





Content copyright © 2022 by Jacqueline Olivia Pina. All rights reserved.
This content was written by Jacqueline Olivia Pina. If you wish to use this content in any manner, you need written permission. Contact Jacqueline Olivia Pina for details.