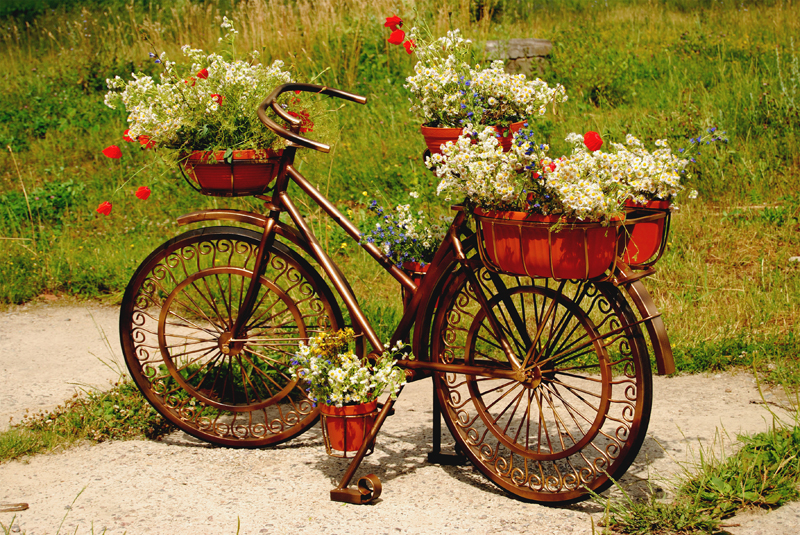 Oh so easy and oh so popular - it really is a pleasure to grow ginger!

Got yours going already? Good. Your pot will reward you, your family and your friends for a long time and it's a great plant to barter with too. Or do you want to grow your own Ginger but not sure where to start? Well, read on and let's see what to do.

ABOUT GINGER
There is so much good to say about Ginger that a person really has to choose what to write about! One thing I do know is that it really is not a fuss to grow and depending on what you do with your harvest, you do not need pots and pots of the plant. The bit we eat lasts a long time (up to 4 months) and a little pot on the kitchen sill may also suit you just fine.

We have an organic market once a week at our local shopping centre and there is a lady there who supplements her income extremely well by selling her produce she grows on a smallish balcony. She has four products she sells … yep, you guessed right: Fresh BAY leaves, chillies, garlic and ginger, all in small packets or in fresh cut or counted bits to suit you the customer. And every Thursday you can get a new recipe she copies up for you if you wish.

Ginger will keep in the dry salad drawer of your refrigerator, or in a bowl in some river sand (I do this) or in a brown paper packet in a cupboard; never plastic – it may go mouldy thus.

LIGHT! SOIL! ACTION! What do you need to grow Ginger besides patience?

Pots should be twice the size of the rhizome. Rhizome? A rhizome is a swollen underground stem that grows sideways and while it looks like a bulb it is not.

If you are going to grow your own ginger, choose a couple of nice 'juicy' pieces of ginger root from the supermarket, keep some for your own use then plant the rest by letting it soak over a couple of nights in previously boiled or distilled water that is at room temperature. Ginger seeds - never seen or heard of them I am afraid, I have only ever grown my ginger like this and with much success. If you have grown any vegetable or herbs at any time then you will know that there really is something to be said for growing your own edibles.

Try to go for a ginger piece with budding green shoots (proves it has not been nuked for long shelf life). Some people suspend a nice piece of root in a glass of water with toothpicks (remember growing out avocado pips this way?) then waiting for fine hair roots to grow then planting. Not me. I just go for the green budding shoots I find most often at the organic or Chinese supermarkets. Do not choose withering, shrinking or wrinkled ginger – for obvious reasons.

You need to be a little patient as it is slow growing (8 months plus), but then really looks nice and even produces pretty flowers for you if you allow it to by being extra patient and just letting it grow out. Some let it grow without harvesting for the first year to allow the rhizomes to establish themselves. I am too impatient I am afraid to wait and am pleased to report that I did not suffer as a result. I waited until the leaves started to die back then harvested my ginger roots and grew again with an annual crop that had me giving lots away.

Ginger needs a light soil, no heavy composts; friable, good draining rich potting soil with some sand added though make sure the soil has body to support the plant as it matures. Plant the prepared water-soaked root sideways and just covered by soil warmed by the sun which will encourage the leaf growth. Voila! Your Ginger will soon show itself ma'am.

Use a liquid fertiliser, balanced in nitrogen, potassium and phosphorous. The liquid works very well with ginger as roots get quicker weekly benefits than when using dry fertilisers.

Keep the soil moist with a natural mulch, water regularly but do not overwater as much as do not allow the soil to dry out. Ginger grows most anywhere, in cooler weathers and snows bring it inside (it's a tropical plant after all!) and note that it does not like cold soil or high winds or dry dry conditions Mist it in desert areas and protect it from the boiling sun. Filtered sun and afternoon shade patches are best. It will speak to you, you will see, it almost tells you where it likes to grow.

FACTS and CAVEATS in connection with Ginger - (say ka-vee-ats not ka-veets). Caveats? A Latin word often used, means something like but a bit more than watchpoints or cautions.

* There are some allergic reactions to fresh ginger and consuming too much (as with anything too much) needs a cautionary.
* Ginger is generally considered very safe to eat and use in cooking and as with ANY home medication, be careful to take proper advice from your health professional or medical officer.
* Please get advice before you give fresh ginger to young children. After all, it is a very strong spice.
* Ginger can cause heartburn and indigestion; bloated feelings, gas, burping, flatulence and nausea (nausea if you drink too much or make too strong a concoction).
* If you have had any inflammatory type of disorder like ulcers, blocked stomach, gallstone trouble be careful of how much 'fresh' ginger you eat.
* Ginger may be a blood thinner (!) so will also affect medications, quantities, blood pressure; blood clotting and heart rhythms. Be extra careful here, get advice, be safe not sorry.
* Ginger settles nausea (see it helps with nausea too) and can calm an upset stomach after too much celebratory turkey time;
* Fresh homemade ginger, honey and lemon tea is very good for flu, colds and sore throats.
* Ginger tea on its own is a good pick-me-up; and it may encourage good eating habits and moods.
* Make a fresh ginger paste and rub it on your temples to relieve headaches. I have a friend who says you frighten the headache away by doing this!
* For cooking? A myriad of uses! Single subject cookbooks exist on Ginger in the kitchen.
* Make sure your pots are big enough to support the tall stalks and graceful leaves of your mature ginger plants. The roots (rhizomes) are what we use and are shallow growing with a shallow root system. The bulbous 'root' will outgrow a small pot too soon and look sillyish and out of proportion.
* For moon gardeners, plant your ginger on root days during the last two weeks of any month (i.e. between the full moon and the new moon; during the waning period).

I wonder what the Mistress of Spices used Ginger for? It was a cure all in our family and ginger jellies and ginger beer a la my Granny were childhood treats of note including the exploding gingerbeer bottles in the closets! Us kids took bets on how many we would lose for each batch.

What do you want your container garden to do?
................................................................................

CASUAL VISITOR … and just browsing? Why not sign up to the Container Garden newsletter? It won't matter what space or how many pots you have or even how much time you have to spend in your container garden; what will matter is that you get our reminders and good advice and ideas all in one interesting article.




Related Articles
Editor's Picks Articles
Top Ten Articles
Previous Features
Site Map





Content copyright © 2022 by Lestie Mulholland. All rights reserved.
This content was written by Lestie Mulholland. If you wish to use this content in any manner, you need written permission. Contact Lestie Mulholland for details.