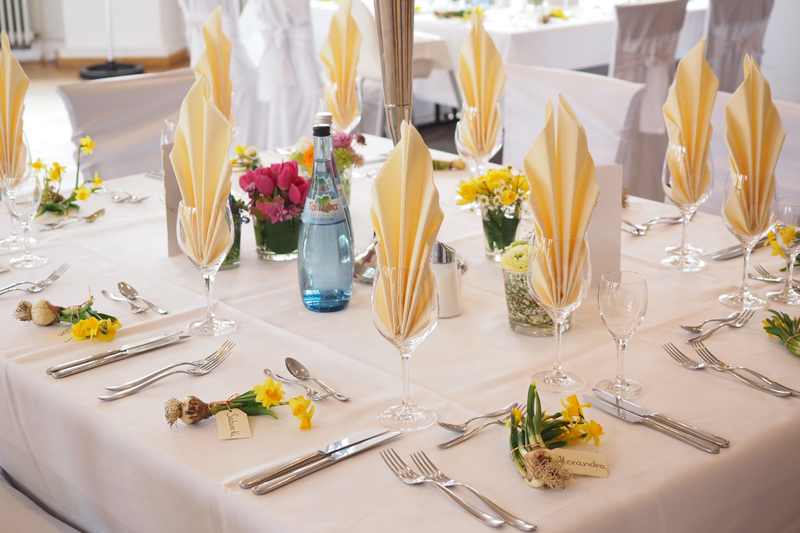 In the working world we are always being told to enhance our strengths, minimize our weaknesses and lead our team while establishing teamwork. Often these "enhancements" take place at conventions. When a company decides to send some employees to a convention in order to obtain the little insights necessary to learn the tricks of your established trade, more likely than not traveling is involved.

Recently I had the privilege of traveling to a conference where I attended classes, forums, banquets and exhibits. I also had the opportunity to share a hotel room with a few co-workers.

Many of you, I'm sure, have found yourselves in a large hotel, away from your family and friends and rooming with people you see on a daily basis but don't necessarily know. Add to that a curve ball such as you and your co-workers finding yourselves sharing a cramped hotel room with one shower and toilet.

This is a formula for either disaster or teamwork. Unfortunately the teamwork necessary to get through this has to begin before the first class on this subject starts.

So there I was in this very situation. We had a "family room" which consisted of two rooms – one with a king size bed and the other with two queens. Plenty of closet space was available and we had two outside sinks. There were four of us which allowed beds to be worked out alright. All being women, we were fine with sharing where necessary. The only real challenge was that we had one bathroom. That's right. Four women, one toilet and one shower. As I stated, teamwork had to begin before the conference even started.

This was going to either be a total mess or an opportunity to work together. In a room full of women, it only takes one to upset an entire weekend. We had three evenings and three full days before returning to our own beds and our own showers.

Clearly this was an etiquette opportunity. As I've often stated, etiquette isn't about knowing which fork to use (alright, Emily Post said it first but I do tend to quote her so often during my etiquette classes it feels like it's my own thought), etiquette (and this is my own thought..) is about being gracious and kind to the other person without even stating how much we personally know about how to behave.

The first item I quickly realized is that you can utilize an outside sink for many things. You don't need the bathroom to brush your teeth, insert or take out contacts, or do your hair and makeup. Thankfully in our case we had mirrored closet doors and two sinks which allowed us to keep the bathroom available for acts which only that room could allow.

Next, with four women (and way too much stuff), it's easy to get your clothes, shoes and toiletries strewn around the already cramped space. It's much easier to establish areas where your suitcase and items will be placed and keep them there. In our case the closets contained most everything and one woman kept hers on an ottoman in the corner of the room. It was nice to not have to trip over items and paw through stuff in order to find a sandal, top or bra.

Finally we decided that what happens at a convention stays at a convention. Not to imply that we behaved like we would in Las Vegas. We just found that there were opportunities to either grow from making a compromise or blow it by flying off the hook. Whether it's lost tooth brushes or a hole in ones stocking, decorum is key but often forgotten in the rush of classes and general convention chaos. If and when someone does lose it and forgets to keep their cool, we lifted the often stated motto of keep what happens there, well, there.

Traveling to a convention can be taxing. Staying in cramped quarters with people you don't know very well but have to work with can be both stressful and difficult. In the end, it's more important to consider those around you than what's going to make you happy. Improvising is extremely important. As is maintaining a sense of humor. And if you do happen to have a diva moment, just agree to not gossip about it or remember it for the rest of your life. Instead keep your cool, move on and forget about it.

Happy Trails.



Related Articles
Editor's Picks Articles
Top Ten Articles
Previous Features
Site Map





Content copyright © 2023 by Lisa Plancich. All rights reserved.
This content was written by Lisa Plancich. If you wish to use this content in any manner, you need written permission. Contact Lisa Plancich for details.