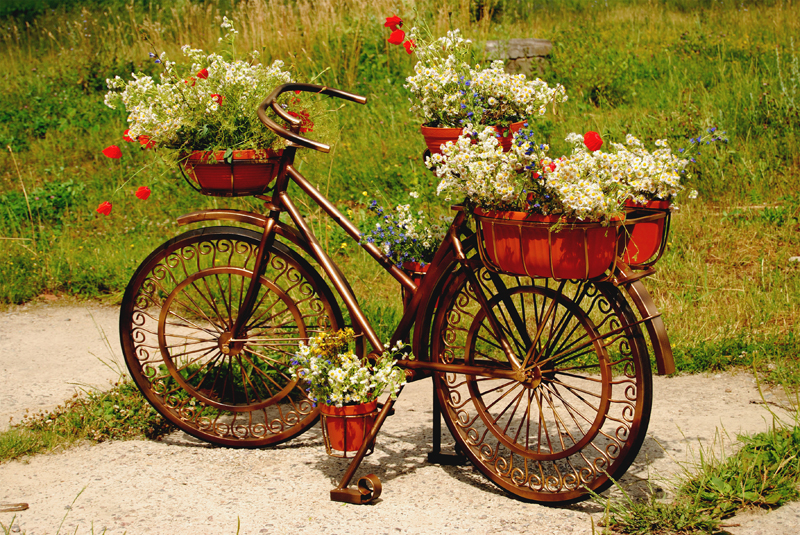 To me, growing your own pineapple in a pot is the ultimate challenge, one I have not been up to meeting. Oh yes, I have tried, but I lose patience and it is quite obvious I do not speak Pineapple. Still and of course not every gardener has grow everything themselves, and in this case I have to admit that the advice I am offering in this article is a second hand report from what my late Mom used to do when she grew pineapples on our small plot in Zimbabwe.

I have learnt so much from the garden, but I have to say that pineapples did not teach me patience … other plants did.

A unique, tropical and exotic fruit such as the pineapple is has to be worth the effort of growing your own at home. I have eaten of this stunning fruit (thanks Mom!) and container pineapples are so sweet and delish that your first taste of your-own-grown is a never to be repeated experience; except of course for the next one that comes along. Patient AND curious? Good; because with this fruit you have no choice. They take around two to three years from planting to harvesting; and then may produce second and even third plants from your original as well as slips for more!

So what do you need to grow your own pineapple besides patience and your adventurous spirit?

A pretty container or two or three on wheels, as many pineapple tops, preferab;y prganic, cut from the crown (include about an inch of flesh),warm tempertures, enough sunshine, a good loamy well draining soil and watering when the soil is just dry enough not to be moist. Does that last comment on watering make sense? I hope so as these plants do not need to be wet all the time (they hate wet feet). Let them nearly dry out between waterings. Roots are fairly shallow by the way, so you do not need a container deeper than about 12 inches. Of course there is more, to care about but then as a container gardener you know that.

Start it off by preparing the crown for planting.

Cut the crown (the green spikey leaves) away from a good supermarket bought pineapple and then any of the flesh to avoid rotting. Remove one or two layers of the base leaves from the crown. You may see revealed the root buds. Good. Some let these crowns root in a dish of water (like you would an avocado pip) and once roots show in two to three weeks, they plant them in prepared pots. If you use this method, then also buy some hydroponic fertiliser from the nursery to add these nutrients to the water. Others let this crown dry out for about a week. This allows the leaf scars and root nodules to dry out which prevents rot. See which method works for you is all I can say. By the way, my Mom let them dry out before planting.

Then plant the crown, push it down nicely into healthy potting composty soil and use some natural mulch (stones also look pretty), water and feed regularly, tri-monthly will do, (my choice organic liquid fertilisers) then sit back and wait. When planting, avoid getting soil into the centre of the crown.

Watch out for your first 'new' leaves from the centre for this will tell you that the plant has 'taken' then see as more and more grow. When you have around 80 new spikes it'll be time for your plant/s to start fruiting. The fruit you recognise as a pineapple will grow from the centre of the spikey circle.

Pineapples do not like frost or tolerate cold or freezing temperatures and icy winds. They need an Hawaiian style temperate climate so protect your plants by moving them around appropriately. If you are comfortable somewhere without needing to wear a jersey as far the temperature is concerned, then so will your pineapple plant be.

Now when the plant is around 2 feet high and anything from 12-18 months old it will start to produce a reddish cone like 'seed' which you will not readily see until the purple flowers appear which means the fruit is well on its way.

In fact this is such a pretty stage of the pineapple's development. The plant looks like a flowering cactus with its purple flowers growing from the fruit itself. Anyway, after around two weeks the flowers will dry and die off and the fruit starts to develop in earnest. (And now you really have to be patient and careful not to break off the fruit before it has matured and is ready for harvest). I do not have this patience I am afraid, but my mom did. Her heart 'broke' on those occasions when she or the cat or the garden witches snapped off the green pineapple fruits before time.

Now when your fruit (looks just like the pineapple you buy) is about 6-8 months old you will have seen the colour changed from green to gold starting from the bottom of the fruit and moving slowly upwards to the new crown. While the colour is changing the fruit is ripening and when it is golden half way up it is probably sweet enough to eat, though it's worth waiting for the whole fruit to be golden before harvesting.

If you can speak to a friendly market gardener or pineapple farmer for advice, good, and better still, if you can visit a farm close by to see the row upon row of pineapples growing, well even better. That's a pleasure not to be repeated or bettered except by your first bite into you own-grown fruit. The scent of sweet pineapple in the air 'can't be beat,' seeing the rows of pineapples growing at different stages from newly planted heads to those about to be harvested is a fine lesson in time management together with patience.

I tell you, when I first saw this, I never complained at the cost of pineapples again as it is time AND the fruit you are buying - and now it's fresh organic pineapple only for me ... except the tinned crushed version over vanilla ice-cream for a favourite dinner party pud! Good luck. I hope you will be more adventurous than me and will grow your own.

What do you want your container garden to do?

................................................................................

CASUAL VISITOR … and just browsing? Why not sign up to the Container Garden newsletter? It won't matter what space or how many pots you have or even how much time you have to spend in your container garden; what will matter is that you get our reminders and good advice and ideas all in one interesting article.













Related Articles
Editor's Picks Articles
Top Ten Articles
Previous Features
Site Map





Content copyright © 2022 by Lestie Mulholland. All rights reserved.
This content was written by Lestie Mulholland. If you wish to use this content in any manner, you need written permission. Contact Lestie Mulholland for details.