The Most Discriminating Viewer? A Preschooler!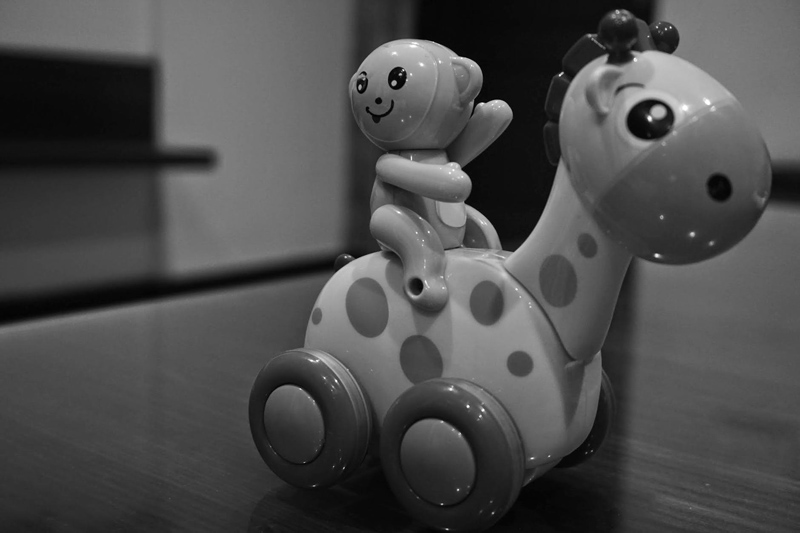 When you're two, you just know what you like. A preschooler will let you know- pretty quickly – if a show is up to par. Here are some signs to look for that will tell you whether your preschooler is into a show or not.

She Comes Running…
When the theme song for a show comes on and your child is in another room, she stops whatever she's doing and runs into the room to see it. Many preschoolers seem to be "tuned" to their favorite shows' theme songs, and will hear them when they come on- even if they were happily playing somewhere else. If the music to Doran the Explorer comes on, my two year old will practically fly into the room it's playing in- and will stay planted there for the next half hour. For some kids though, running into the room for the theme song could mean that she just loves the music- so look to see if she sticks around for the show, or takes off as soon as the music ends.

He Sings Along
He knows all the words to the theme song and belts out the tune whenever the show comes on. Additionally, he probably knows the words to the other songs in the show, too. Most preschool shows have songs in them, and if your little one loves the show, he'll probably be able to sing along with every song. Don't be surprised if your little one sings the songs at other times, too- like in the market, or waiting in the doctor's office.

She Asks To See It
When a preschooler loves a show, often they'll ask for it- but not necessarily by name. Depending on your preschooler's age, she may ask for a show by its actual title, words in the theme song, words to a song within the show, or most often by one or more of the actual characters. My two- year- old's request for The Wonder Pets went something like this: From "Ringing ringing, mommy!" to "Wanna see phone is ringing, mommy", to "Wanna see Ming Ming, mommy" to finally "I want to watch the Wonder Pets, mommy!"

He Wants to Wear It
There are so many character themed outfits nowadays that it's easy to find something with your child's favorite character on it. Chances are, he'll spot it before you do, and when he does, he's gonna ask for it. If he gets it, he'll want to wear it- everyday. One of my best friends had a son that wore his Backyardigans t-shirt everyday for two weeks!

She Acts It Out
Sometimes, your preschooler will want to pretend to be their favorite character. Sometimes, this can take the form of them wanting to be called by a specific character's name. Don't be alarmed, though, if your little one starts playing with their toys during the show- many times they're acting along with it, not seeking a distraction. You can tell the difference by changing the channel- if she shrieks "Mommy! I want to watch my Toot & Puddles!!" you'll know that she was paying attention- even if it didn't appear that she was.

When They're Not That Into It
Just like the signs that your preschooler loves a show are clear, if you notice that they leave the room when a show comes on, ask for a different show, or genuinely don't seem engaged in a show that's playing, chances are they're just not that into it. Perhaps they're not interested in the show's content, or it could be that the content is above their level of understanding. If you suspect the latter, try waiting a few months and showing the program again. If it bombs, they're likely just not that into it.

You Should Also Read:
Preschoolers Love Toot and Puddle!
Nick Jr. is Just for Preschoolers!
BabyFirst TV Keeps Preschoolers Entertained


Related Articles
Editor's Picks Articles
Top Ten Articles
Previous Features
Site Map





Content copyright © 2022 by Chana M. Johnson. All rights reserved.
This content was written by Chana M. Johnson. If you wish to use this content in any manner, you need written permission. Contact Chana M. Johnson for details.