Nick Jr. is Just for Preschoolers!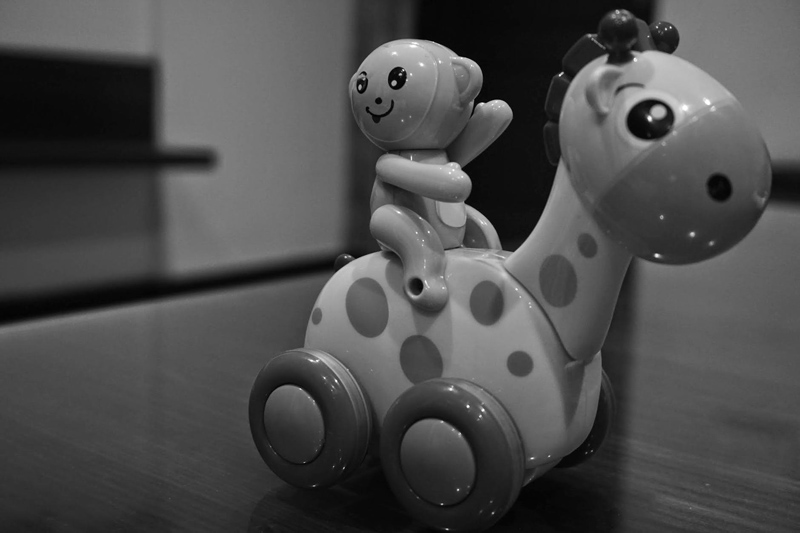 Nick Jr. is the Nickelodeon channel devoted to preschoolers! All of the programming centers on preschool activities and preparing preschoolers for kindergarten. (see the end for my comment about this) The content is focused, educational, and entertaining, and little kids love it!

The channel's hosts, Moose A. Moose and his pal Zee lead preschoolers through lots of activities between shows. Some of these include asking for things politely, matching shapes and colors, and recognizing differences in objects that seem similar. In addition to the great educational activities in between shows, the shows themselves have a lot to offer educationally. Here are a few favorites:

Dora the Explorer
Dora the Explorer has been rated #1 with preschoolers for over a decade! The show features Dora and her best friend Boots the monkey as they travel on lots of adventures. Kids will learn about shapes, colors, and numbers, along with the names of other objects in both English and Spanish. The adventures also prompt preschoolers to think about the steps required to reach a goal, and figure out which objects will help them along the way.

Go Diego, Go!
Diego, who also happens to be Dora's cousin, is an animal rescuer whose days are filled with excitement! Join him as he rescues various animals from all sorts of precarious situations. Kids will learn all about various animals- including their names, habitats, diet, and special abilities. They also will learn new words in Spanish. On occasion, Diego will help Dora on an adventure, or Dora will join him- which leads to even more fun!

The Backyardigans
The Backyardigans is a show that features five animal friends whose imaginations take them on wild adventures in their communal backyard (their houses are next to each other, so their backyards are adjoining). The three main characters (one of whom appears in every episode) are Pablo (a blue penguin), Tyrone (an orange/brownish moose), and Uniqua (who is, according to the creator, a pink "uniqua"- that is the name of her species. Thus, she's not a known animal at all- she is truly a totally imaginative creature). They are often joined by their friends Tasha (a yellow hippopotamus) and Austin (a purple kangaroo). Each episode features lots of dancing and singing, usually showcasing genres of music that are not typical for children's programming (like polka, reggae, or disco). It's a great show the keeps kids engaged and active.

Other shows
There are 16 other shows that appear on the channel at various times (check out the Nick Jr. website for viewing information): Team Umizoomi, Ni Hao, Kai-Lan, The Wonder Pets, Max & Ruby, The Fresh Beat Band, Toot & Puddle, Wow! Wow! Wubbzy!, Yo Gabba Gabba!, Olivia, Jack's Big Music Show, Pinky Dinky Doo, Blue's Clues, Miss Spider's Sunny Patch Friends, The Upside Down Show, Franklin, Little Bear, Oswald, Little Bill, and Maggie and the Ferocious Beast. Whew! All of them are good shows, some my preschooler prefers more than others, but none that she just doesn't like. Of those listed here, her favorite five are Wow! Wow! Wubbzy!, the Wonder Pets, Yo Gabba Gabba!, Toot & Puddle, and Ni Hao Kai- Lan.

If your kids like the shows on Nick Jr., you can check out their website, www.nickjr.com, for coloring pages, cutouts, party ideas, games, crafts, and more featuring your child's favorite characters.

My only caveat with Nick Jr. is its emphasis on preschool (their tagline is "It's like preschool on TV"), and more specifically, the fact that this is very often shared in context as preparing preschoolers for kindergarten. Much of the narration (by guest stars who are human, not animated) focuses on how kindergarten is a big step and [the preschooler's] next big adventure. Personally, I find that this thought is shared more than enough, and can sometimes be trying- especially for those of us who are not sending our kids to preschool or kindergarten. If you homeschool (like me), you may become a bit annoyed by the repetitiveness of this theme. Nevertheless, I'd still recommend the shows for their entertainment and educational value. Check them out with your preschooler today!

You Should Also Read:
All About Nickelodeon
Preschoolers Love Toot and Puddle!
Nickelodeon or Disney Channel?


Related Articles
Editor's Picks Articles
Top Ten Articles
Previous Features
Site Map





Content copyright © 2022 by Chana M. Johnson. All rights reserved.
This content was written by Chana M. Johnson. If you wish to use this content in any manner, you need written permission. Contact Chana M. Johnson for details.