Follow the Rhythms of Nature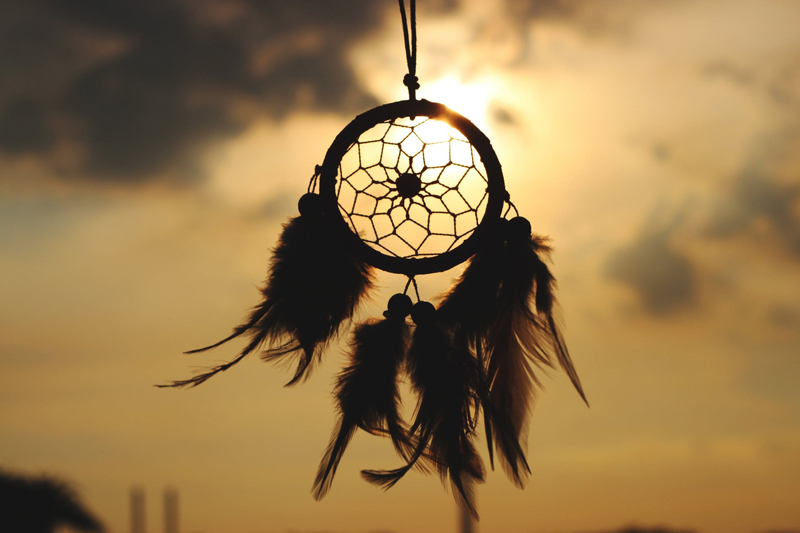 Our Ancestors recognized the prolific value in studying nature. In doing so they realized that following and trusting the rhythms of nature leads to balance, health, and prosperity. As astute observers of nature's wonder and magnificence, our brothers and sisters of the past knew the importance and wisdom in honoring our bodies with rest and the need to rise and retire with the sun. How well we sleep is the essence of this wisdom.

Finding and respecting our natural sleep rhythm is one of our People's highest callings as strength, stamina, creativity and health are the result of deep and restful sleep. How well do you sleep? Making the decision to take command of your sleep habits is the first step to a brand new day.

Instead of feeling lethargic and annoyed all day long, you can feel energized and focused. Following the ways of ancient wisdom can help us still today. Here are some sleep tips inspired by what our wise relatives already knew.

Sleep Schedule – Rise with and Retire with the Sun.

Go to bed and get up at the same time every day. Be consistent even on weekends and holidays, 7-8 hours of sleep each night is healthy for most. By reinforcing a sleep schedule your body is recognized, respected, and appreciated. Your body flows in natural rhythms and cycles and sleep is part of that. You will be amazed at the difference.

Retrieve Your Energies

Refrain from working your body or your mind too hard before bedtime. Instead make it a priority to engage in something calming to body and soul as your day comes to an end. This may seem like a herculean task at first but tenacious discipline pays off in the end. You have to make yourself a priority, fill yourself up till your cup runs over and then you will have plenty to give. Praying and meditating are powerful ways to bring yourself back from the day and the world. A warm bath and relaxing music are good too. Relax the best way you know how. Pay attention to what you eat or drink before bed. You will arise in a power stance.

Create a Sacred Ritual for the Start and End of Your Day

Our Ancestors arose at dawn and gave thanks for a new day. A powerful way to start your day is to begin even before you open your eyes in the morning. As the first wave of consciousness flows over you smile and give thanks for a new dawn. Do these things for 21 days and you will form new habits to practice for the rest of your days. Create a morning prayer to use as you burn sweet grass or sage for purification. Trust the Creator with your new day as you send prayers of gratitude up with the sacred smoke. At the end of your day, end with the same type of purification ritual but center it on releasing and forgiving followed by blessing and gratitude. Ask for and graciously accept sweet sleep.

Affirm Your Identity

Many of us forget who we are or where we come from. Our relatives from the past knew they had their being with and through the source of all life, the magnificent Creator. Once this was affirmed the rest of the day made sense. Honor yourself as a Divine creation and make your sleep area a haven of peace. Create a calming atmosphere before bed. Protect your privacy and help others to understand the benefits of quality rest. Be an example of health, balance, and respect for the rhythms of nature.




Related Articles
Editor's Picks Articles
Top Ten Articles
Previous Features
Site Map





Content copyright © 2022 by Jacqueline Olivia Pina. All rights reserved.
This content was written by Jacqueline Olivia Pina. If you wish to use this content in any manner, you need written permission. Contact Jacqueline Olivia Pina for details.