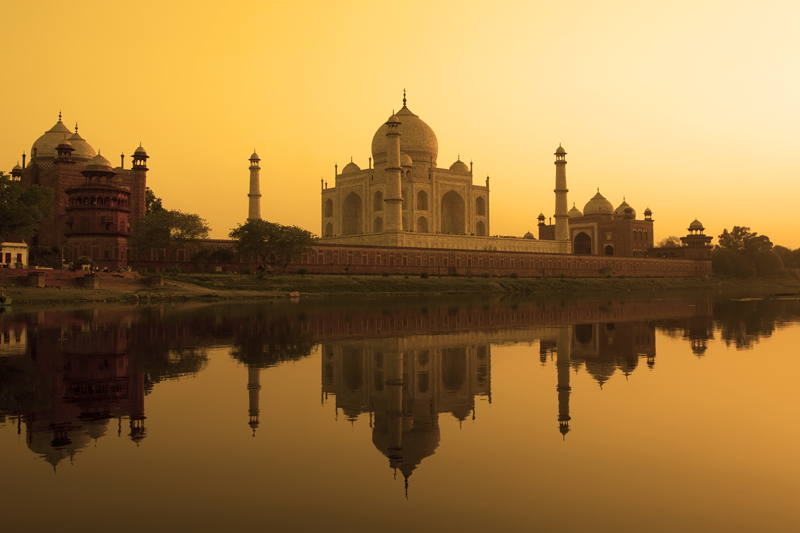 Sadhana Ginde's RECIPE BASICS 101
This particular article has long been overdue. So I am veering off my usual recipe path to address some important topics. This will be my version of the "FAQ" so to speak; FAQ being the abbreviation for "Frequently Asked Questions". So I hope to use this article to answer as many of your questions as possible and also provide some general information.
I try to personally respond to all of my emails and I really do love to hear from my readers! I also love when I get recipe requests because it takes all the guess work out of the whole "What recipe or dish should I try now?". I also try to post recipes from all the various Indian regions and have also tried my hand at a few Indian fusion dishes as well. So keep all the email coming! I am also open to any and all comments, suggestions and even criticisms.
First and foremost, I encourage you to read through the recipe in its entirety and make sure that you have all the required ingredients and cooking vessels needed on hand. Secondly, please do make sure that you fully understand the preparation method and the cooking techniques that may be involved. If you have any questions, please feel free to email me directly or you can always perform a simple web search.
Next, it is a very common misconception that all Indian food is spicy hot. This statement couldn't be further from the truth, Indian food is indeed very flavorful but that doesn't necessarily mean spicy hot. You, as the cook, have the distinct ability to control the spiciness of any dish you prepare. So feel free to add extra chilies or chili powder or omit these ingredients all together. Traditionally, Indians usually do not de-seed their chilies but if you wish, feel free to remove the seeds as it will give your dish a subtle chili flavor without all the spicy heat. It is totally up to you and your own personal preference.
I usually prefer to cook in copper bottom pots & pans as they distribute the heat evenly. I also love my nonstick cookware as it requires less oil & makes clean up a snap. But my everyday "go to" cooking vessel in the kitchen is a kadai (Indian wok). I use it for stir frys, dals, curries & for frying too. Just make sure your kadai or wok has a good fitting lid.
Since Indians generally don't like to waste anything: most of us use both the leaves and the tender stems of cilantro in our cooking. We also don't usually peel fresh ginger cause the outer peel has both flavor and fiber.
My recipes are usually organized with the main ingredients used at the top of the ingredient list. Next usually come the aromatics or vegetables that need to be trimmed/prepped followed by the necessary spices and lastly the miscellaneous ingredients used to often finish a dish.
Well my recipes generally serve between 4-6 people easily, this again depends upon your appetite of course! Indian dishes are usually always served family style, sharing is always important and typically --- the more the merrier!
I encourage experimentation and creativity in the kitchen! Personally, I eat a lot of chicken and seafood so my non-vegetarian recipes tend to focus on these particular food items but my recipes are always adaptable. So feel free to substitute beef, pork or lamb if you prefer but just note that the cooking times will vary and you will need to adjust accordingly. I also know that cooking a meal from scratch is not always an option, so feel free to take shortcuts where you can: using canned or frozen vegetables, buying pre-cut vegetables or store bought ready made masalas...are all fine and perfectly acceptable!
Substitutions are always tricky. I try to use ingredients that are commonly found in major supermarkets and also in Indian grocery stores. For example, paneer is a non-melting Indian cheese but you can always substitute extra firm ricotta cheese (brick form) or extra firm tofu if you wish. Yogurt is always a healthy option for cream or even coconut milk in some recipes. But as wonderful as substitutes are, they may subtly alter the flavor, taste or even texture. It's not the end of the world by any means but just something to be aware of when cooking.
Also, each person has their own individual tastes and preferences, so feel free to adjust a recipe accordingly to suit your own personal tastes. Certain ingredients such as salt and red chili pepper are great examples where different people have very distinct and individual preferences. Also, it's a good idea to check the seasonings of a particular dish before serving so you can make any adjustments to the dish if needed.
RICE: there are so many different varieties of rice available these days! Now I grew up eating Basmati rice but feel free to use your favorite variety of long-grained white rice (unless specified in a particular recipe to use only short-grained rice varieties). I have recently switched over to brown rice & I prefer using organic brown Basmati brands from the Indian store/market. But I have noticed that not all brown rice brands cook at the same rate & require the same amount of water. Some brands are parboiled so they require no soaking, less water & also less cooking time. So if your brown rice comes with its own cooking directions on the package, by all means - use them! Otherwise, it may take a few attempts by culinary trial & error to get the perfect brown rice :-)
Well like they say: "location, location, location" is always important and this applies to cooking as well and especially to baking. Believe it or not, certain geographical conditions (such as high altitude regions like Denver, CO) do have an effect on cooking. The thinner air and lower oxygen levels in these particular areas results in increased cooking & baking times. Regions with high humidity (such as tropical areas) will also affect moisture levels especially in baking. So use you common kitchen sense, cooking has a lot of room for adaptation and recipes may need to be adjusted accordingly as needed.
Lastly, I get lots of email from people asking what my all time favorite Indian meal would be --- the answer is as simple as the meal itself: varan bhath (simple dal & rice), kakadi chi koshimbir (cucumber salad) and batata chi bhaji (potato subji) with phulkas (Indian flatbread). This is typical Maharashtrian comfort food and mom's home cooking at its finest :)
So I hope I have answered your questions and addressed some interesting topics. I also hope that I have been helpful and provided you with some good general information.
Please do note that all articles & recipes written by me on this site have been copyrighted, please respect my hard work & effort. Plagiarism will absolutely not be tolerated under any circumstances.
Also, as you may or may not know, I have officially joined Facebook, so if you are a member --- feel free to add me as a friend!
I would like to extend a SPECIAL THANKS to everybody for trying my recipes and for having faith in my culinary abilities. Also, many thanks for all the lovely comments and kind words. I am very grateful to have this opportunity and privilege.
PEACE & Best Wishes,
Sadhana Ginde
Indian Food Editor
BellaOnline.com
A Brief Introduction to Indian Cuisine
You Should Also Read:
Fresh Masalas & Curry Powder Recipes


Related Articles
Editor's Picks Articles
Top Ten Articles
Previous Features
Site Map



Follow @SadhanaGinde
Tweet



Content copyright © 2022 by Sadhana Ginde. All rights reserved.
This content was written by Sadhana Ginde. If you wish to use this content in any manner, you need written permission. Contact Sadhana Ginde for details.