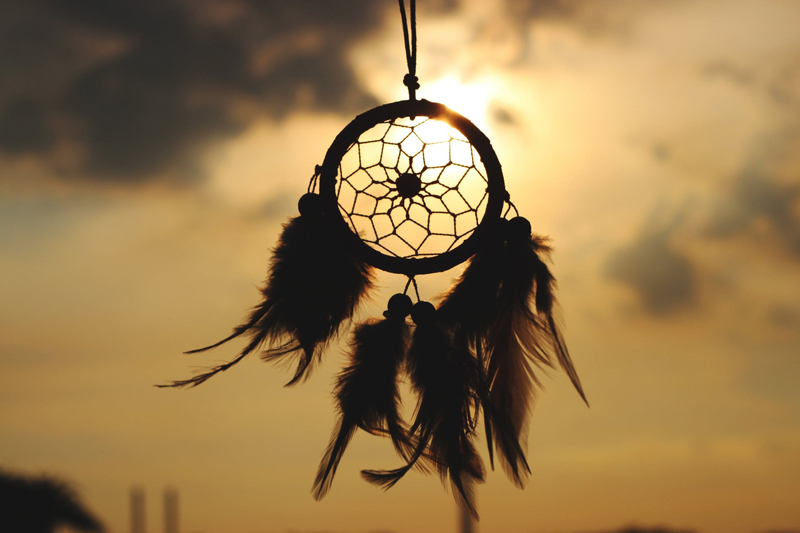 What is an intercessor? An intercessor is one who by gift or calling from the Creator, is led to pray specifically and often. Through prayer, the person directly intercedes on behalf of someone or something else. Intercession is a humble plea in favor of another, especially a prayer or petition to God in behalf of another. Through a sacred vision Lakota holy man Black Elk, 1863-1950, believed that he had been appointed to be an intercessor for his people. This vision eventually led Black Elk to take on the crucial role of leading his People into Christianity as the onslaught of colonization changed their world forever.

In Lakota Tradition, sacred visions were honored and never taken lightly. During a grave illness at the age of nine, Black Elk received a great vision and he spent a lifetime in fulfillment of that vision. Later in life, Black Elk was able to relate to Christian concepts because according to his vision as a young boy, the graphic-novel-nature of the catechist's teaching tool was in agreement with his mental vision. It expanded his vision, so to speak, as to meld his vision with universal themes of peace, harmony, and unity among men and Creator. Even the dark side of creation according to his vision coincided with the themes of heaven and hell, good and evil.

Within this shift in worldview, Black Elk was able to work as a catechist among his people. With Black Elk's conversion to Christianity came the realization that the sacred vision of his youth ran surprisingly parallel to Catholic theology. Due to language barriers early Catholic missionaries used a picture catechism to relay abstract themes and ideas.

Illustrations of the salvation story were depicted on a long strip of paper about a foot wide and several feet long. This scroll or chart became known as the Two Roads Map because the story or information was depicted between two roads, a golden road leading to Heaven and a black road leading to Hell. Written lessons were explained in both English and Lakota as to the chart's meanings. This map was a colorful and detailed depiction of both, human beings and supernatural creatures, as winged angels and bat-like demons. Traditional Christian theology was explained in picture book form.

Back home among his people in 1904, Black Elk was christened Nicholas and later served as a catechist. He always continued to serve as a spiritual leader to people and saw no contradiction in embracing traditional Lakota views with those of Christianity. This was due to the many similarities between his sacred vision and the story of the Two Roads Map.

Toward the winter of his life, Nicholas Black Elk revealed his life story and the sacred vision that led him to become a bridge between the sacred Sioux rituals and vision, and the Christian story of the road to salvation.
Within the study of Black Elk's vision and life we find inspiration and food for our souls. Finding inspiration from the Two Roads Map can help us to maneuver our own paths and direction. Let us help one another along the Good Red Road.

"And I say the sacred hoop of my people was one of the many hoops that made one circle, wide as daylight and as starlight, and in the center grew one mighty flowering tree to shelter all the children of one mother and of one father." – Black Elk



Related Articles
Editor's Picks Articles
Top Ten Articles
Previous Features
Site Map





Content copyright © 2022 by Jacqueline Olivia Pina. All rights reserved.
This content was written by Jacqueline Olivia Pina. If you wish to use this content in any manner, you need written permission. Contact Jacqueline Olivia Pina for details.