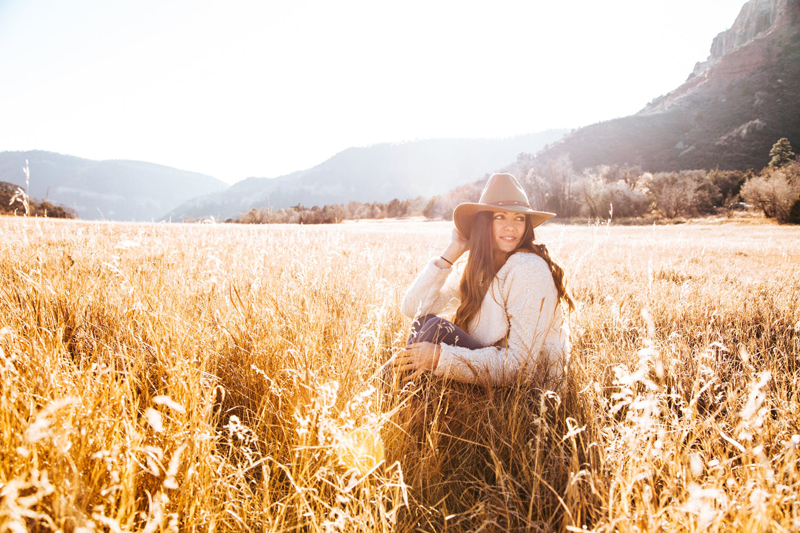 This is the time of year to evaluate our lives and to resolve to make changes in the coming year to make things better for ourselves and our family. Resolve to travel with your family more in the New Year. The top 10 resolutions for this year include:
1) Lose weight
2) Get organized
3) Spend less and save more
4) Enjoy life to the fullest
5) Stay fit and healthy
6) Learn something new and exciting
7) Quit smoking
8) Help others achieve their dreams
9) Fall in love
10) Spend more time with family
While only 45% of people make resolutions, they are 10 times more likely to achieve their goals than people who don't make resolutions at all. So, it is important to make the resolutions even if it turns out you can't keep them all year.
With spending more family time in the top ten resolution list, we can help you achieve this goal and several others like enjoying life, staying fit and learning something new. You can essentially kill four birds with one stone, by traveling to the South Central USA region and it can be a welcome, relaxing time for the whole family. It's a place you can learn about history, do some active biking or hiking to keep in shape, and everyone enjoys traveling because there is so much to see and do when experiencing a new place together.
There are many things to see and do here, whether you are a young and active family or an older mature, culture oriented family. There are many places to enjoy the great outdoors, stroll through parks and see the wildlife or visit the selection of grand flea markets that occupy our region. You can tour our coastlines or tour our wine country. It is all a matter of making a choice that best suits your family and activity levels. Each state has varied and different opportunities that are exclusive to that region.
Mississippi has wonderful parks and historic museums if you would like to incorporate a learning experience for the children. History books can come alive with a civil war re-enactment exercise that young adults can appreciate more than just reading the material in a book. Walking the grounds of an ancient antebellum home on the Mississippi delta can take you back into another time, becoming part of history is an experience no one would easily forget.
The South Central USA coastal region of Louisiana, Mississippi and Texas boasts wonderful beaches and barrier islands that offer swimming, sunbathing, birding and fishing opportunities that are exclusive to this region. Boating opportunities abound whether you go out in the ocean or remain on the lakes and rivers. Seafood is one of the main staples in the coastal areas and sampling the cuisine is a highlight of any trip to the coast. The Blues will sooth your frazzled mind and woe you into forgetting your troubles and relaxing. The south is hospitality driven providing comfort food, to ensure good friends and families have a great time.
The mountainous regions of Arkansas can teach a lesson in history of old time homesteading skills and a simpler way of life. The scenery is breathtaking and the people are friendly and laid-back. Bluegrass music is a way of life here as well, bring your dulcimer, banjo or spoons and join the locals picking in the town square in Mountain View. Time moves slower here and no one rushes to go anywhere. State parks provide wonderful nature walks, hiking trails, biking trails and water ways for skiing, swimming, diving and fishing.
In Oklahoma City you'll find the Cowboy museum, art museums and theater performances in an explosion of culture. Agriculture leads the way in much of the state and is a way of life here for many. The terrain is varied and interesting consisting of the desert region in the southwest, mountains in the northwest, prairie in the center and the lakes in the northeast of the state.
When planning any outdoor activity or when traveling to a sunny place you may need to take some precautions. I would recommend bringing sunscreen and pack comfortable clothes and shoes so you don't suffer with sunburn or blisters. You might also want to pack a jacket when on the gulf coast because it can get a little breezy. By exercising a little common sense your travel plans will go wonderfully and everyone will have a great time.
So put "travel more" on your resolution list this New Year, resolve to make more time to spend with your family doing something fun. Travel to the South Central USA this coming year.
N is For Natural State : Arkansas
Beachcomber's Guide to Marine Life : Texas, Louisiana, Mississippi
You Should Also Read:
Mississippi's Blues Trail
An Oklahoma City Christmas
Eagle Watching in Arkansas


Related Articles
Editor's Picks Articles
Top Ten Articles
Previous Features
Site Map





Content copyright © 2022 by Jacqueline Rosenbalm. All rights reserved.
This content was written by Jacqueline Rosenbalm. If you wish to use this content in any manner, you need written permission. Contact Jacqueline Rosenbalm for details.