Beading Threads, Cords, and Wires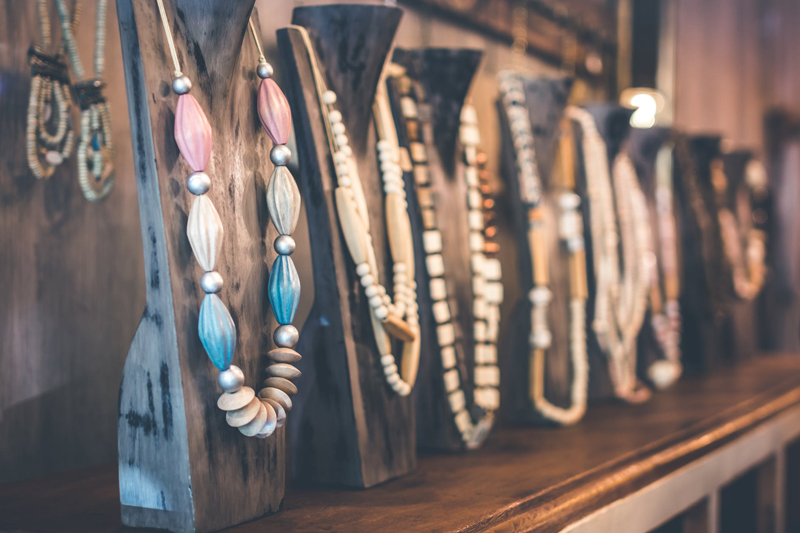 Now I am going to go through all the different beading threads and cords. So you will know what kind to use for which project.

The most commonly used thread is Nymo. This is a nylon beading thread. It looks somewhat like dental floss. This is good for seed beads and making bead strands. It comes in basic black and white, plus a wide variety of beautiful colors. The thinnest size is 0, going up to FF. Sizes B and D are the most popular for beadwork. Nymo is good for bead weaving because the thread is tough, yet fine.

Another type of nylon thread is Silamide. This is a twisted nylon thread that comes in sizes A or O. It's not as stiff as nymo, and Silamide comes in many colors also.

Kevlar is a very strong thread they use in making bulletproof vests. Used with seed beads and comes in black or a yellowish off-white color.

Quilting thread is a strong thread. It is stronger than regular thread, so it is great for bead embroidery and embellishing.

Silk thread comes in many different colors. It's sold on a spool or a cord. This thread is measured by thickness: 00-FFF, with 00 being the thinnest. Silk is used a lot for stringing delicate beads like pearls. It knots easily and will stretch. (make sure to pre-stretch)

Waxed thread is a durable polyester, and it has a wax coating which helps keep it from fraying.

Satin cord is good for knotting or stringing larger beads. It comes in many colors and three main thicknesses: 1mm., 1.5mm., and 2mm.

Rattail, Mousetail, and Bugtail are the names for the three thicknesses of satin cord. Rattail being the thickest and Bugtail being the thinnest.

Stretchy cord is elastic, most often used to make bracelets and other jewelry. The thinnest size is .5mm., and 2mm. is the thickest. It comes in several colors, but the most popular is clear.

Hemp is becoming a popular choice for jewelry making. It is good for macrame. It resists fraying and holds knots well.

Now we get into the wires. Tigertail is a popular type of wire. It is made of several thin wires twisted together and covered with nylon. It comes in several sizes. Use with beads that have sharp edges, it won't cut through. You'll use crimp beads with this wire.

Foxtail is a fine, strong, nickel chain used for stringing metal and glass beads.

Softflex wire is nylon covered, has many more strands that tigertail and is more flexible, and stronger that tigertail. Comes in three sizes, .014", .019", and .024" diameters.

Another cool beading wire is memory wire. It is pre-coiled wire that returns to its shape when you pull it apart. It comes in 3 sizes; necklace, bracelet, and ring sizes.

Then you have your basic wire for making jewelry. It comes in gold, silver-tone metal, aluminum, or precious metal.

Niobium comes in many different colors. Beading wire is sized by gauges. Eight gauge is the thickest and 34 is the thinnest. The wires are good for wire wrapping.





Related Articles
Editor's Picks Articles
Top Ten Articles
Previous Features
Site Map





Content copyright © 2022 by Debbie Witenski. All rights reserved.
This content was written by Debbie Witenski. If you wish to use this content in any manner, you need written permission. Contact Susan Mendenhall for details.