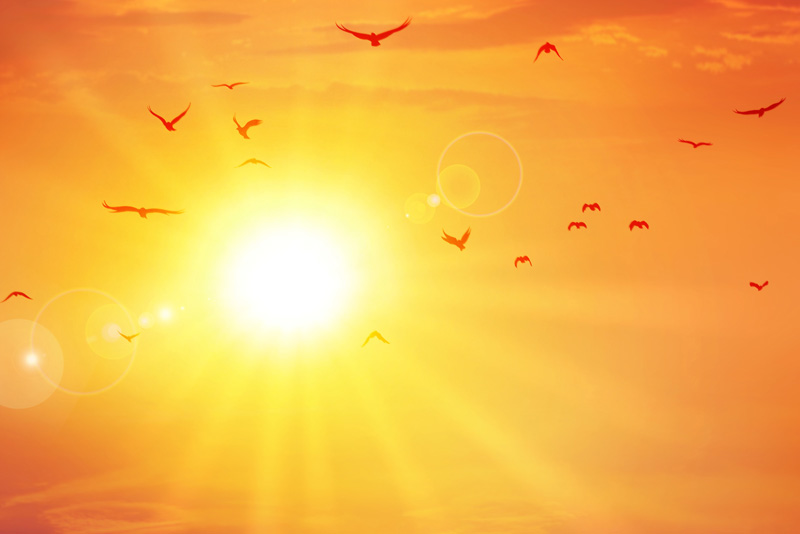 Judgment Day of one kind or another is the stuff movies are made of. It is portrayed as a source of righteous revenge and usually anticipated with fear and trembling.
In the Bible, Judgment Day is also called The Day of The Lord, or the Day of Wrath and is spoken of often.
The prophet Joel speaks of the Day of the Lord that will come like destruction from the Almighty. (Joel 1:15)
Proverbs 11:4 advises that wealth is worthless in the Day of Wrath but righteousness delivers us from death. We won't be able to buy or pay our way out of it. Only being right with God will work.
It is the day when Jesus comes back in His Father's glory with His angels, to take His rightful role as King over the earth. His coming will be accompanied by cosmic upheavals. He will stand on the Mount of Olives. He is the appointed judge of the living and the dead and will defeat the forces of evil once and for all time. (Zechariah 14:1-5, Matthew 24:29, Revelation 6:12-17 and Acts 10:42)
No one knows when that judgment day will come. (Matthew 24:36)
Judgment day will be most fearsome for those who refuse to believe and trust in Jesus as their Lord and Savior. Romans 6:23 tells us that the penalty for sin is death but the free gift of God is eternal life, through Jesus Christ.
Jesus' death on the cross was the sacrifice that paid the price for our sin.
John 3:18 says that whoever believes in Jesus is not condemned, but whoever does not believe is already condemned because he has not believed in God's one and only Son.
John 6:40 says that everyone who believes In Jesus will have eternal life and He will raise them up at the last day.
So, those who do not believe in his victory over sin will suffer an eternal death.
We think of non-believers as being judged. However, the followers of Jesus Christ also have a judgment day.
We are told that we will all stand before God's judgment seat and each of us will give an account of himself to God. (Romans 14:10 & 12)
Christ, who knows our hearts, will judge the quality of our work and determine rewards or loss. (1 Corinthians)
Reading through the parables in Matthew 25, I see that God expects us to be ready for His return and to be living only for Christ. We will be judged on how we handled gifts, opportunities, and responsibilities that were given to us. Jesus demands personal involvement in caring for those in need. There is no excuse for neglect.
So, belief and trust in Jesus Christ assures us of eternal life but the believer's judgment day determines our reward or loss. It seems clear that we should each take time to assess our own motives in life. Since we don't know when Jesus is coming back, there is no better time for this assessment than now.
In watching the children in my life, I realized that many adults are children when it comes to our relationship with God. Like children we know the difference between right and wrong but go on doing wrong. We go on pushing the boundaries, never really believing that we will get caught. But then, there inevitably comes the time to face the consequences. The children get caught and end up in tears. As adults, we also will face the ultimate consequence of our actions. We will face a loving but righteous judge in our Heavenly Father. This is called
Judgment Day
.
You Should Also Read:
What is Christianity?
The Water of Life
Death and Eternal Life


Related Articles
Editor's Picks Articles
Top Ten Articles
Previous Features
Site Map



Follow @LynneChapman
Tweet





Content copyright © 2022 by Lynne Chapman. All rights reserved.
This content was written by Lynne Chapman. If you wish to use this content in any manner, you need written permission. Contact Lynne Chapman for details.