How to Antique or Oxidize Brass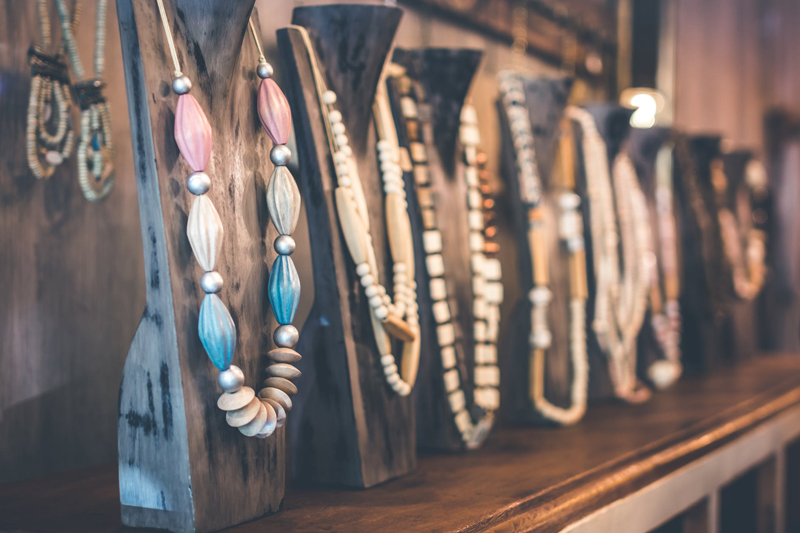 The process of darkening metal to give it a more aged look is called oxidation, patination, or antiquing. Brass is probably the most popular metal for antiquing in jewelry making. Raw (untreated) brass findings and components, including beads, chain, filigree, and clasps, can be antiqued to create give any a design an old art nouveau or Victorian feel.
There are two basic approaches to antiquing brass at home. The more reliable method is to use a pre-formulated chemical (or chemicals) available through chemical supply companies and larger jewelry suppliers, like Rio Grande. A nontoxic and more cost-effective alternative, although a much less reliable one, is to use household white vinegar.
Pre-Cleaning
Whichever method you use, always wash your brass components completely before antiquing. You can use a mild solution of water and vinegar, mild hand or dish soap (like Dawn) diluted in water, or a mixture of ammonia, mild soap, and water. This is essential because any areas of dirt or oil on the brass will keep that area from darkening.
According to Tim McCreight in his book The Complete Metalsmith, you can confirm that brass is clean by pouring water over it. If the water sheets across the entire surface of the metal, rather than beading up, then the piece is clean. He also recommends wiping metal with alcohol just before antiquing.
Antiquing with Chemicals
The chemical ferric nitrate is often used to oxidize brass. To prepare the antiquing solution, dissolve 1/2 teaspoon ferric nitrate in one pint of distilled water. For best results, slightly heat the brass components that you plan to antique in a low-heat oven, and then either brush or spray the solution onto the components. Allow the solution to dry, and check your results. You can reapply the solution and allow it to dry repeatedly until you achieve the color you're looking for.
Another, more complicated, approach is to add 1 teaspoon of the chemical ferric chloride to the ferric nitrate solution. This is called the "Florentine" solution, and it creates a richer patina. Apply the solution as usual, and allow it to dry. When the color changes to light brown, you then need to rinse the brass with cool water and dry it using a piece of slightly-damp newspaper. Next, brush the surface of the component completely with 00 steel wool, and allow the brass to sit for at least 12 hours. You can repeat the entire process as many times as necessary to achieve your desired color.
Both of these methods could expose you to potentially toxic chemicals, so be sure to follow all safety precautions on the packaging and any additional instructions provided by your chemical supplier.
Antiquing with Vinegar
There are lots of approaches to antiquing with vinegar, and artists tend to experiment to discover their favorites. One is to simply use the same procedure you would use for ferric nitrate, substituting straight white vinegar for the ferric nitrate solution.
You can also try suspending the brass over an open container of vinegar so that the evaporated "fumes" of vinegar slowly adhere to the brass over time. For example, you can secure a piece of cheesecloth or nylon stocking over the top of a bowl of vinegar using a large rubber band, and then place the brass pieces on top. It's also a good idea to place a cover over the bowl, such as a container lid or an upside-down bucket.
Vinegar oxidation does work to some degree, but it is unlikely to produce a very rich, even, "gingerbread" finish on brass. If you're looking those results, I recommend using the chemical methods discussed above instead.
After antiquing, you can allow your brass pieces to continue to age naturally, or you can temporarily seal the finish with a thin coat of beeswax or a paste wax. To apply bees wax, you may need to warm the brass component in a low-heat oven or with a hair dryer, and then rub the wax across the piece - being careful, of course, not to burn your fingers. Rub the beeswax smoothly over the entire piece using a clean, lint-free piece of cloth. Alternatively, you can use a prepared paste wax, like Renaissance Wax or Johnson's Wax, which is soft enough to apply without pre-heating.
Pick up some antiqued findings for your designs, with free shipping, from Artbeads.com.
You may also be interested in this book by Jinks McGrath:
---
Chris Franchetti Michaels is a writer and jewelry artisan specializing in beaded designs, wire work, and metal fabrication. She is the author of the books Teach Yourself Visually: Jewelry Making and Beading, Beading Quick Tips, and Wire Jewelry Quick Tips.
You Should Also Read:
Making Jewelry with Brass Components


Related Articles
Editor's Picks Articles
Top Ten Articles
Previous Features
Site Map





Content copyright © 2023 by Chris Franchetti Michaels. All rights reserved.
This content was written by Chris Franchetti Michaels. If you wish to use this content in any manner, you need written permission. Contact Susan Mendenhall for details.