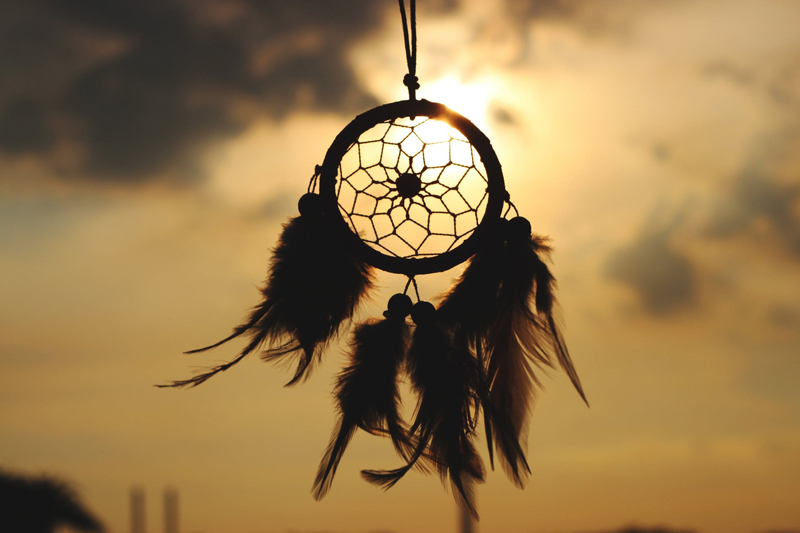 The definition of marriage varies within the great diversity of human cultures. However, it is considered universal, common to all cultures, that marriage is a union between two people that establishes rights and obligations between the spouses, between them and their children, and between them and their in-laws. For many, marriage is the key to happiness, long life, and health. In traditional times of the past, many Native American tribes practiced a way of family life that was meant to preserve this sacred institution.

Traditionally, in many Native American societies in which newlyweds took up residence near the bride's parents, it was necessary for the young couple to have a separate dwelling, for there was a rigidly enforced taboo forbidding any contact between the bride's mother and her son-in-law. Commonly called the "mother-in-law taboo," this custom no doubt eliminated much strife in Native families. Some tribes, such as the Crow, still practice this custom today.

The upholding of this taboo was so important to the Navajo that the bride's mother was not even allowed to be present in the Hogan during her daughter's wedding. Although, it has been said that sometimes a curious mother might sneak a quick peak at the ceremonies through a crack between the legs of the Hogan, if the mother did not know her new son-in-law, she would have to take a quick look at him so she would be able to recognize the person she had to avoid.

In some tribes the taboo was observed until the death of the mother or the son-in-law. Even if a woman's daughter divorced and remarried several times, the older woman would have to avoid all her previous sons-in-law. This tradition was kept in place because it was felt that persons who broke the taboo would become ill or befall hardship.

Surprisingly, as in Crow culture, although the husband and his mother-in-law were forbidden to "see" each other, they strove to be particularly helpful to the other. The avoidance and helpfulness combined to build up a special sort of respect between the two. Among the many societies insisting on mother-in-law avoidance were the Apache, the Sioux, the Cree, the Cheyenne, and the Navajo.

The Blackfoot people also observed a strong mother-in-law taboo, but there were socially acceptable ways of adjusting the restriction when necessary. If a woman's son-in-law was ill and there was no one else to care for him, she would do so. Upon his recovery the taboo was permanently removed for them. Or if a man went out to war or was missing, his mother-in-law might pray for his safe return, vowing that if her prayers are answered she would shake hands with him, give him a horse, and no longer feel the need to avoid his presence.

However, even if the taboo against meeting and talking was removed, custom did not allow the man and his mother-in-law to live in the same tipi. Instead, a small tipi was set up for her outside her daughter's dwelling if she were a widow.

Anthropologists and researchers from the outside of Native culture have developed hypothesis after hypothesis only to come up with answers that point to their own point of view. They assert that, "avoidance between son-in-law and mother-in-law is associated with culturally expected economic interaction between these relatives. On the grounds of both the correlation that was found and an analysis of the participants' views on son-in-law/mother-in-law avoidance, the custom is interpreted as a device for distinguishing the son-in-law/mother-in-law relationship from the husband-wife relationship in societies where these relationships tend to be similar as far as their economic aspect is concerned."

In alignment with Traditional Native culture, it makes much more sense to view the phenomenon of mother-in-law taboo as "a way to keep the peace and avoid drama within our families."





Related Articles
Editor's Picks Articles
Top Ten Articles
Previous Features
Site Map





Content copyright © 2022 by Jacqueline Olivia Pina. All rights reserved.
This content was written by Jacqueline Olivia Pina. If you wish to use this content in any manner, you need written permission. Contact Jacqueline Olivia Pina for details.