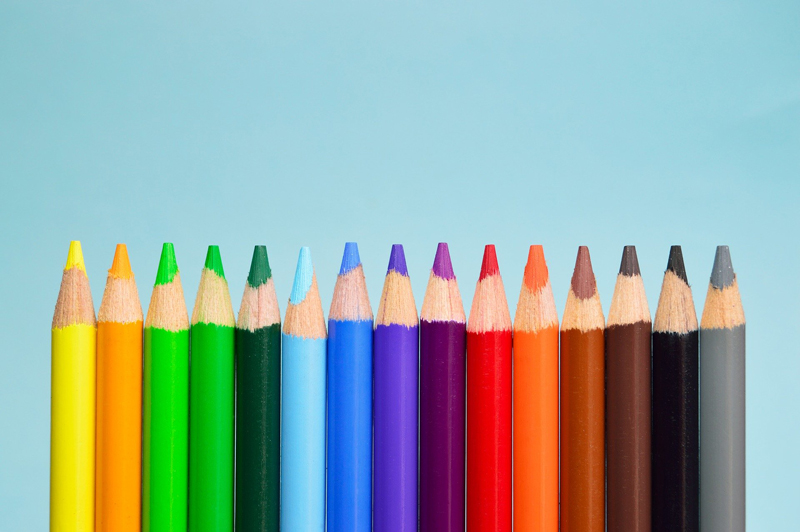 Teaching your homeschoolers is a challenge, and knowing the various methods and options are essential to success. Below you'll find the facts and ideas behind The Waldorf Method of teaching, and specific ways you can try it in your homeschool classroom.

Founder- Rudolf Steiner, an Austrian philosopher and educator. He was also the originator of a branch of philosophy called Anthroposophy, which emphasises the importance of clear and free thought.

Philosophy- Waldorf ideas stress the importance of educating the whole child—body, mind, and spirit. In the early grades, there is an emphasis on arts and crafts, music and movement, and nature. Older children are taught to develop self-awareness and how to reason things out for themselves. Children in a Waldorf homeschool tend not to favor the use of textbooks, but often use books that children create themselves. The use of computers and television are discouraged by many proponents of this method, as it is thought to hamper children's creative abilities. The full potential of each child is to be considered when teaching, and goals are not stressed. There tends to be less pressure to "perform" within this philosophy. Art is also to be a major part of curriculum.

Method- All subjects are taught using three key components:
1.Intellect- applying logic and independent thinking and prior knowledge
2.Heart- acknowledging the importance of feelings, and the expressions of these.
3.Hands-using handiwork, crafts and art to express oneself. Art is involved in most every part of the curriculum.
* Special emphasis- Environmental awareness and responsibility for the planet on which we live.

Lesson Plan Example-
"Fables"

1.On the first day of the lesson on "fables", read a fable aloud to your child. Do not reveal the moral of the story.
2.On the second day ask your child to recount the story in his or her own words. Ask your homeschooler what he or she thinks the moral of the story is. You may choose to compare and contrast your child's thoughts with those intended from the author.
3.Have your child illustrate a picture showing the meaning of the fable, and the moral stated on the bottom in your child's own writing.
4.Choose follow up activities, such as a visit to see the animals, plants, etc. that were referred to in the fable. You can also have your child create crafts and read books based on the theme as well.

Specific Lesson Plan for "Fables"-

1. Read "The Ant and the Grasshopper", one of Aesop's Fables. Do not reveal the moral.
2.Ask your child to retell the story of "The Ant and the Grasshopper" in his or her own words. Discuss the intended moral of the story after hearing your child's expression.
3.Have your child draw a picture that best depicts the fable, and then have him or her write the moral on the bottom of the page. This can be the intended moral, your child's moral, a combination of the two, or both!
4.Take a nature walk and go on a bug hunt. Record findings in a nature journal created by your child.
5.Have your child draw a picture of what a flower would look like from an ant or grasshoppers point of view.
6.Visit the website "longlongtimeago" and hear the story read aloud, or explore other stories.
7.Read about ants and grasshoppers in the books listed below and discuss ideas based on these with your child.
8.Have your child brainstorm ways to help all "critter creatures" and keep them safe from harmful pesticides, etc. Visit a local nursery or garden store to discuss holistic options for pest control.
9.Set up an ant farm at home as a Science experiment. Record the results of movement daily. Create a hypothesis and plan for studying the ants behavior. After a set amount of time, 2 weeks for example, record the final results. Have your child create picture and bar graphs to how the progress and patterns of behavior of the ants.
10.Discuss personification and have your child create a voice for the grasshopper and the ant. They can create a cartoon with what the insects are saying to one another. This can be real, fictitious or humorous.

The Waldorf Method is a method of teaching that encourages independent thinking and care for the natural world. If you think this method might fit your homeschooler's needs give it a try!

Books Suggested:
1."Understanding Waldorf Education: Teaching from the Inside Out" by Jack Petrash
2."Waldorf Education: A Family Guide" by Pamela J. Fenner
3."Waldorf Alphabet Book" by Famke Zonneveld
4."EverBig Book of Bugs" by Theresa Greenaway
5."Everything Bug: What Kids Really Want to Know about Bugs" by Cherie Winner
6."The Ant and the Grasshopper" (Aesop's Fables)

Website:
www.longlongtimeago.com/llta_fables_antgrasshopper.html






Related Articles
Editor's Picks Articles
Top Ten Articles
Previous Features
Site Map





Content copyright © 2023 by Alissa Moy. All rights reserved.
This content was written by Alissa Moy. If you wish to use this content in any manner, you need written permission. Contact Denise Oliveri for details.