Lost Planet - Extreme Condition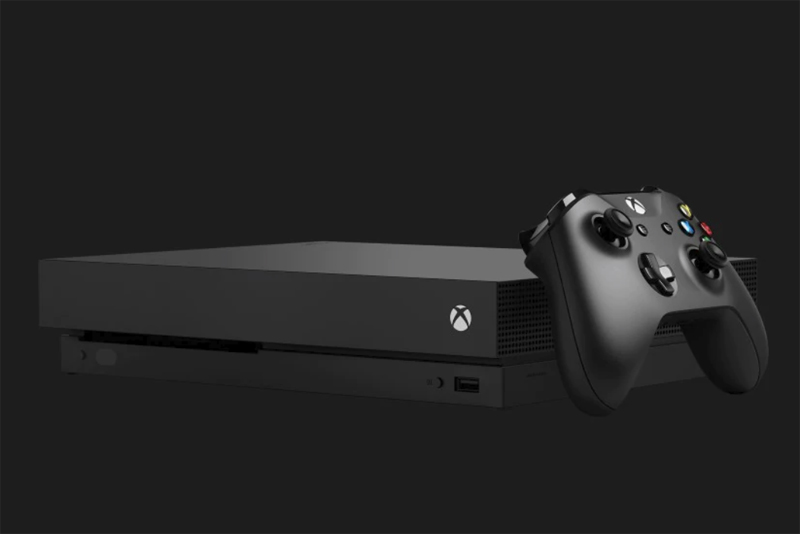 Lost Planet - Extreme Condition is a classic run-and-gun game set on a frozen planet. This isn't a game of stealth or strategy. You see, you shoot, you move on.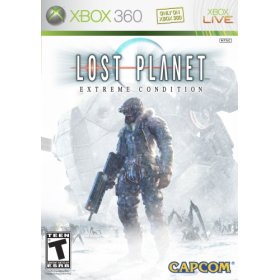 There is a plot here - but it's really best to ignore it. You, a young teen guy, are battling either ice monsters or other clans of pirates. Sometimes you fight both simultaneously. Missions in essence tell you - "go here, kill everything".
Part of the fun is that you get to fight both on foot and inside a mech, hopping in and out whenever the whim takes you. This gives you a nice variety of weapons to choose from. Now, I have to comment that for a space-age distant planet colony, these weapons seem pretty modern times. You would think they would have progressed to laser cannons and plasma rifles as their sole weapons by now. I do like the grapple hook, though. It gave a fun, Zelda-like aspect to many of the levels.
To add to the arcadey feel, your health naturally depletes over time and the only way to stay alive is to collect replenishing energy. Silly? Perhaps. But no more silly than most other arcade games and the reasons they give for you to collect objects.
What's really impressive here is the way that large enemies seem "massive". You really get the sense that these are giant, ponderous beasts with weight and heft. The designers did a good job with enemy design and boss battles. From the small, intricate flying beasties to the larger main enemies, each creature is enjoyable to fight. Speaking of Zelda, you even get Goron-like rolling rock monsters.
But, to diverge into the storyline for a brief moment, isn't it a bit troubling that man-kind has decided to land on a super-snowy (i.e. not ideal) planet - and when it found indigenous life there - decided that the appropriate action was therefore to wipe it all out? Surely if we're going to be on a hostile-environment planet anyway, we could find one without current inhabitants ...
I also wish they had in-home multiplayer. Playing online on XBox Live is all fine and good, but with the relatively short built in missions, I'd really like to play co-op with a friend against them, and crank it up to super hard. That would be a ton of fun. I love playing this type of game multiplayer co-op, and for them to not even have that as an option seems a great shame.
So a nice start - but I'd like to see a Lost Planet 2 with a better plotline, better weapons, and co-op play.
Buy Lost Planet from Amazon.com


Related Articles
Editor's Picks Articles
Top Ten Articles
Previous Features
Site Map



Follow @lisavideogames
Tweet





Content copyright © 2022 by Lisa Shea. All rights reserved.
This content was written by Lisa Shea. If you wish to use this content in any manner, you need written permission. Contact Lisa Shea for details.