Spring Brings Roland Garros - The French Open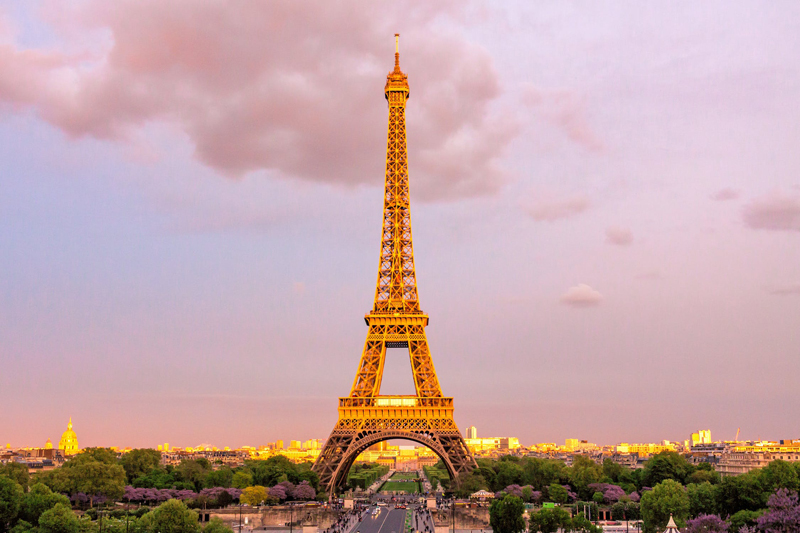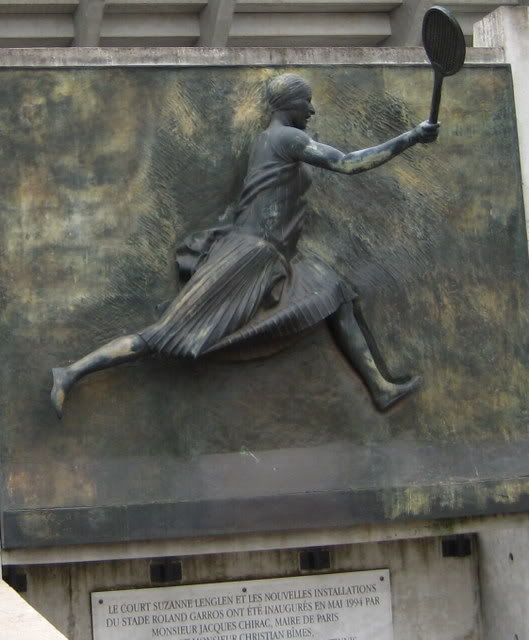 Holding a tennis permit in France grants you privilege to purchase advance tickets from the online lottery, but if you haven't the resource or foresight then scalpers will do. They are a plenty, tilling the crowd from metro grill to complex entrance with suspicious "I Need Tickets" signs. Ours legitimately purchased were 60 euros each.
I pictured my day at the French open something like this: sitting amongst a white and khaki-clad crowd of supporters, wearing a floppy sunhat on a very summery day, cheering on a match then breaking away to picnic by the river, a Jane Austin prim and proper afternoon.
Though as the date approached I found I would be joining a pack of French men, the lone female. The tickets weren't for one match. If you read the day like a menu we would be arriving for brunch and staying past dinner, a whole day of Roland Garros. The sun was in hiding so I packed along an umbrella, all expectations null.
Men's matches were sandwiched between women's. I steadied the binoculars to examine pony tailed players faces and flippy tennis skirts. The view from the stadium seats was surprisingly better than what is televised. "Which do you prefer," asked my husband, "foot or tennis?" The roaring crowd scarved in their team's colors lighting fireworks, waving flags and brawling the opponents supporters makes for more lively ambience at a soccer match than the sing song "Allez" of encouragement for a tennis game, but the view was much more intimate.
I watched tirelessly until lunch had come and gone and we were still bound to our seats, then I started getting antsy. "Well we can't leave during the 5th set," the boys informed me as if I didn't know. We hadn't sat through three hours of serve and volley to walk out on the grand finale. So I pouted with head in hands taking the last half hour like medicine until lunch arrived, envying the picnics of tin foil wrapped baguette sandwiches.
The snack bar wasn't what I was expecting from ever glamorous France but I embraced my pasta salad, 3 hours in the waiting, while jotting a mental menu of what I'd pack in my picnic basket the next time. I filed back into my seat with dessert, an ice cream cone bigger than my hand. Half down and the last matches breezed by.
The winner, asked to autograph a video camera lens gave a fish eye view into their sweaty last minutes on the court. A few kisses blown, waves all around, oversized tennis balls signed and the court was deserted. With the Lacoste suited officials and flailing arms of ball boys out of sight, a rectangle of net was dragged back and forth. Like raking a Zen garden, the powdery red clay was smoothed into porcelain and we were back to love all.
During the final match of our day a French player gained an unexpected victory after fettering away the first half dozen games. He began removing clothes to celebrate, tossing his drenched jersey into the crowd followed by each of his stained sneakers. I was told that this is all the mode, an inspired offering up of sweaty articles like sacrifices to appease the tennis gods. You'd think he had won the title, but it turned out the bad fortune caught up with him next match as he was eliminated.
Tickets for Roland Garros are luck of the draw. Even the cheapest are not badly placed. If you sit behind the court as we were seated, have a laugh at those lining the alleys. Their heads turn back and forth like clocks ticking tocking out time.
You Should Also Read:
Roland Garros


Related Articles
Editor's Picks Articles
Top Ten Articles
Previous Features
Site Map





Content copyright © 2022 by Melissa Demiguel. All rights reserved.
This content was written by Melissa Demiguel. If you wish to use this content in any manner, you need written permission. Contact Melissa Demiguel for details.