10 Highest Paid Child Actors, 2011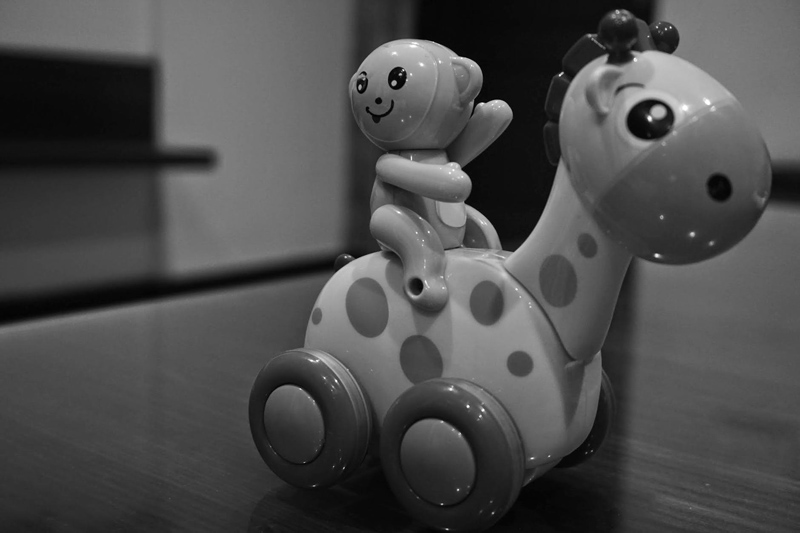 There are many child actors out there (and by child, I mean under 18). Many your kids could probably roll off without really thinking- they watch their shows, wear their clothing lines, and imitate their catch phrases. Ever wonder how much these mini- moguls make? Well, here's your answer! In some cases, it's much- MUCH- more than you'd imagine; in other cases, much less. By the way- when I label a show "not for kids", it's because it doesn't typically air at a time associated with kid shows, or on a kid channel- so while your teen may love it, if it comes on CBS at 8:30pm, I'm calling it a "not for kids" show. At any rate, here's a list of the 10 top grossing child actresses out there:

10. Atticus Shaffer

Atticus Shaffer… WHO? This young man plays on a TV show called "The Middle"- a show about a dysfunctional family's day to day experiences. It's not a kid's show, which may be why you've never heard of it- or, it could be one of your favorite shows as an adult, in which case you might be surprised to see just how much little Atticus makes. Ready? Here it is: Atticus makes $12,000 per episode.

9. Victoria Justice

This is a name you're probably familiar with, at least if you have tweens/ teens. Victoria Justice is the star of Nickelodeon's hit show "Victorious"- a show about a talented teen who attends a special high school for the artistically gifted. To be fair, she technically ties with our #10 actor, making $12,000 an episode.

8. Demi Lovato

Why is she on the list? Because when this data was compiled, she was still the star of Disney Channel's "Sonny with a Chance". Again, she tied with #'s 10 and 9, making $12,000 per episode. I wonder how that plays out with shows that air in syndication?

7. Rico Rodriguez

Another 'not for kids' show is home to the number 7 spot holder on our list. ABC's "Modern Family", a show about a family that's supposed to represent a real modern family with some typical characters (such as the eye- rolling teenager or smarty pants younger sister), and some atypical ones (the granddad with the new, much younger wife or the brother who is in a domestic partnership and adopts a baby). Rico makes $15,000 per episode of the show.

6. Miley Cyrus

Okay, so the only surprise here is that she's not further up the list. I'm sure you already know who she is, even though Hannah Montana stopped airing last year, so I'll keep it short and sweet: Miley made $15,000 per episode, tying with #7.

5. Keke Palmer

The star of Nickelodeon's "True Jackson, VP" comes in higher on our list than expected for some, but I'm sure her previous acting gigs helped land her a more lucrative contract- she had already played in several major motion pictures, including "Akeelah and the Bee", which she may be best known for. Keke makes $20,000 per episode.

4. Dylan and Cole Sprouse

Tying with Keke Palmer, the stars of Disney's "Suite Life on Deck" also probably don't need much of an introduction. These twins have a long history with Disney beginning with their show "Suite Life of Zack and Cody", and while I'm sure they didn't start out with contracts this sweet, last year they made $20,000 per episode- each. Now if that's not 'suite', I don't know what is…

3. Selena Gomez

Another familiar name, Selena Gomez is the star of Disney's "Wizards of Waverly Place". I'm sure you already know who she is, too- if you have a tween or teen that watches Disney Channel, I'm sure they can tell you whatever you might not already know. Here's a bit of information that you can wow them with- Selena makes $25,000 per episode, coming in at a DISTANT third.

2. Miranda Cosgrove

So, when I mentioned that "DISTANT third" above, what I really meant was "not even in the same stratosphere" kind of distant. The star of Nickelodeon's "iCarly", I suppose it makes sense that she earns a lot, as iCarly has been consistently rated the best kid's TV show on the 2009, 2010, and 2011 Kid's Choice Awards. Miranda makes a whopping $180,000 per episode. College Tuition? Yeah- she's got THAT.

1. Angus T. Jones

Coming in at #1 is Angus T. Jones, one of the stars of CBS' "Two and a Half Men". Maybe you watch it, maybe you don't. It's another one of those "not for kids" shows, so perhaps you and your kids are somewhat unfamiliar. The basic premise is that two brothers live together with one of the brothers' sons. Recently, there has been a cast change; one of the brothers dies, so it's just the dad and his son and a new "other" man (still gotta have two, or they'll have to change the title of the show, right?) Anyway, Angus's salary dwarfs even Miranda's, at an eye- popping $250,000 per episode. There are no words for this, so I won't even try.

So, the next time your little show- stopper wants to try out for Nickelodeon or Disney Channel? Maybe you should let them, and retire in style!

You Should Also Read:
iLove iCarly
Hannah Montana Forever
Graduation on Deck- The BitterSuite End


Related Articles
Editor's Picks Articles
Top Ten Articles
Previous Features
Site Map





Content copyright © 2018 by Chana M. Johnson. All rights reserved.
This content was written by Chana M. Johnson. If you wish to use this content in any manner, you need written permission. Contact Chana M. Johnson for details.