How to Deal with Grief - Don't Rush the Process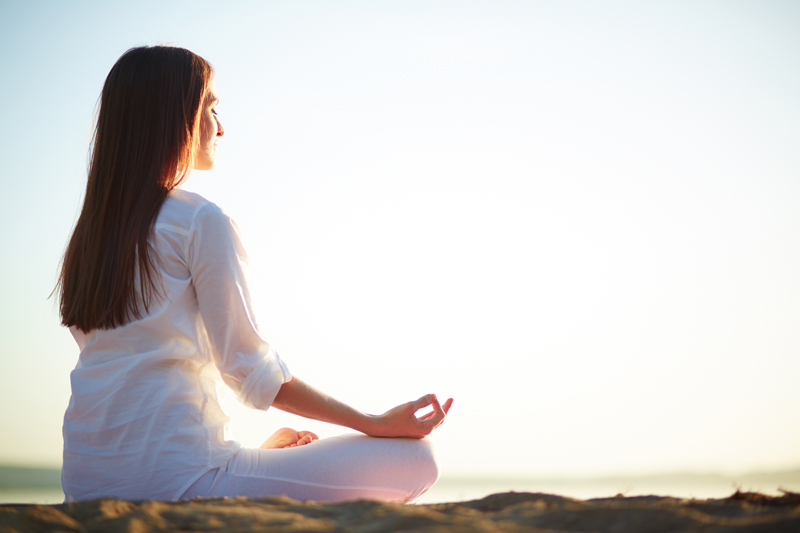 The Latin root of adversity means
to turn
or
pay attention to
. When we experience adversity, we should follow the advice of its literal meaning and pay attention to, become mindful of the body's emotional signals. When we grieve, we should let these emotional signals speak to us and accept them. Too often we are in a hurry to deal with grief. Sometimes when we mourn, those around us feel uncomfortable. "How long are you going to mourn your mother? She was old and ill. This is the natural order." As a response, we begin to suppress our feelings, numb them and put on a happy face for others even though there is a hole in our heart.
The last thing we want to do is to surrender to the grief, to the emotional pain. After all, who wants to be in pain? However, it is the best thing that we can do. Pain is not a bad thing. Without the sensation of pain, we might not realize the need to withdraw our hand from the fire. Allowing ourselves to feel makes us powerfully human and ultimately protects us. Ironically, when we grieve, we expand our heart instead of constrict it in a knot of unresolved despair. We let our grief flow out. We are challenged to do better and to be more compassionate as we connect to others to help us process what has happened.
Everything in life is a duality. There is goodness in evil and evil in goodness. Nothing can be purely understood and defined without its opposite. How do we conceptualize heaven without hell? Similarly, when we experience a negative situation, something good can emerge. Painful emotions are powerful transformers, so we need not be impatient with them. The cognitive brain, uncomfortable with processing our feelings, tries to rationalize the sadness and seeks a quick fix – get over it! However, the emotional, intuitive brain, wants to flow with the painful emotions and connect to them. By going with the flow, harmony and peacefulness will be restored a lot sooner, than swimming against the current.
If you are patient with the grieving process, here are some of the good things grief can do for you:
Help sharpen your focus as to who you really are and what you want to do from now on.
Help you reevaluate your relationships, your job, you home and renew the way you live. Make changes that are stimulating and joyous.
Bring you awareness that life is a delicate gift and that you need to live each moment.
Trigger a deeper connection to family and friends by expanding your vulnerability and compassion. This will bring intimacy into your life.
Empower your spiritually and inspire you to be the best that you can be and to develop your unique contribution.
Take you out of your selfish, alienated world to view your mortality and that of those you love in the context of the larger story of the human condition. What is your mission?
On your birthday instead of expecting presents and cards, do something nice for others to show that you were put on this earth to make a difference.
---
Debbie Mandel, MA is the author of
Turn On Your Inner Light: Fitness for Body, Mind and Soul,
a stress-reduction specialist, motivational speaker, and a personal trainer. She is the host of the weekly Turn On Your Inner Light Show on WGBB 1240AM in New York City , produces a weekly wellness newsletter, and has been featured on radio/ TV and print media. To learn more visit:
www.turnonyourinnerlight.com
---


Editor's Picks Articles
Top Ten Articles
Previous Features
Site Map





Content copyright © 2019 by Debbie Mandel. All rights reserved.
This content was written by Debbie Mandel. If you wish to use this content in any manner, you need written permission. Contact Debbie Mandel for details.