Faithbooking : Spiritual Scrapbooking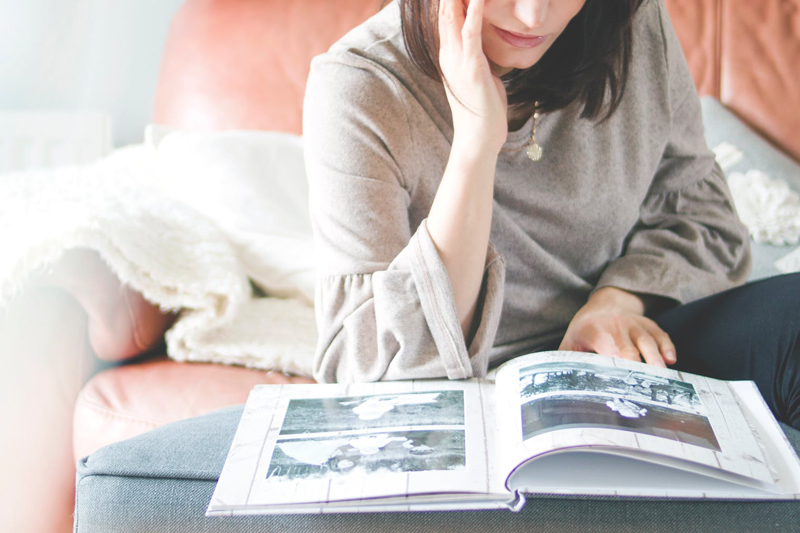 Most Americans have drawers of photos. Some may even have their photos in albums. With the surge of the scrapbooking hobby there are now many Americans who have transferred their photos from the typical photo albums of the past to creative scrapbooks. Many Christian families are now taking scrapbooking even one step further and creating spiritual scrapbooks to remind them and others around them what God is doing in their lives. Creating a Spiritual scrapbook is now referred to as
Faithbooking
.
In Joshua 4, after God performed the miracle of drying up the Jordan river so that the Israelites could cross into the promised land, God instructed Joshua to choose 12 Israelites to build a memorial out of 12 stones as a visual reminder of what God had done for them. In verse 6, Joshua says, "These stones are to be a memorial to the people of Israel forever."
Creating a spiritual scrapbook or Faithbook provides a visible reminder of all that God has done for your family.
This article will give you the instructions for building your own memorial:
1.
Gather the stones
.
In my opinion your stones are the spiritual events or blessing in your life. I believe that the best place to start your spiritual scrapbook is creating a list of those events that you want to include. Here are some events of spiritual significance that you may want to include:
Birth of A child (Psalm 127:3)
Baptism (Luke: 3:21-23)
Dedication
Birthday
Graduation (Proverbs 2)
Wedding
Anniversary
Holidays
Times when God answered specific prayers (Psalm 4:3)
Pictures of special friends or special times that brought you or members of your family closer to God
Times when God provided an amazing rescue.
Times that you heard God speaking to you.
Songs that really mean a lot to you (you can even include the sheet music to those songs)
2. Gather the supplies that you will need to put your memorial together.
*
Photos and memorabilia
- you may not have photos of some of your spiritual events, for many of them it is perfectly ok to go back and stage a photo. Now that you are beginning your spiritual scrapbook it will also change the way that you think when you are taking photos. You will notice that you are taking pictures of things that you may not have thought of taking pictures of before your Faithbooking journey!
*A
scrapbook album
that allows you to add pages- I recommend the
Leaving Prints 8x8 albums
This is the perfect size for your Faithbook.
*
Acid free paper
to prevent your pictures from deteriorating over the years.
*
Acid Free adhesive
. I recommend the
Glue sticks from Leaving Prints
. Very inexpensive and go a long way.
*
Acid free pen
for your very important journaling. I recommend that fine tip pigment writers from Leaving Prints.
My favorite Journaling Pen
*
Embellishments
,
diecuts, stickers, etc
to decorate your pages.
*A
journal
to keep spiritual references and quotes from the family.
You have gathered all of your stones!
Now it is time to begin building your memorial.
Consider writing a Scripture verse on the cover, such as Joshua 24:15, "As for me and my household, we will serve the Lord."
3.
Share your story
.
Plan periodic family nights to update your book and add more stories. Put your scrapbook in a place where people will notice it. Encourage your kids to show it to visitors and tell the stories about what God has done in their lives. Your memorial scrapbook will become a wonderful witnessing tool, as well as a reminder of God's presence in the life of your family.
There are so many benefits to faithbooking. I have just recently started my first faithbook and I can honestly say that it is one of the best things I have ever done for a lot of different reasons. The time that I spend faithbooking is very precious to me. Taking the time to sit and reflect on all of the blessings that God has given me draws me even closer to him. Sharing my Faithbook has been very rewarding as well. Several people have shared with me that through looking at my faithbook they feel the desire to want to have the Lords joy in their life as well. I was never the type to be able to just start talking about the Lord with my friends and relatives. My faithbook has opened up the door many times for me already and as I said before¡KI have just recently started working on it!
As I continue on my Faithbooking journey I will be adding more articles on Spiritual scrapbooking. If you have questions or ideas to share please email me!
You Should Also Read:
Scrapbook Business Opportunity


Editor's Picks Articles
Top Ten Articles
Previous Features
Site Map





Content copyright © 2022 by Michelle McVaney. All rights reserved.
This content was written by Michelle McVaney. If you wish to use this content in any manner, you need written permission. Contact Michelle McVaney for details.