How to Have a Happy Thanksgiving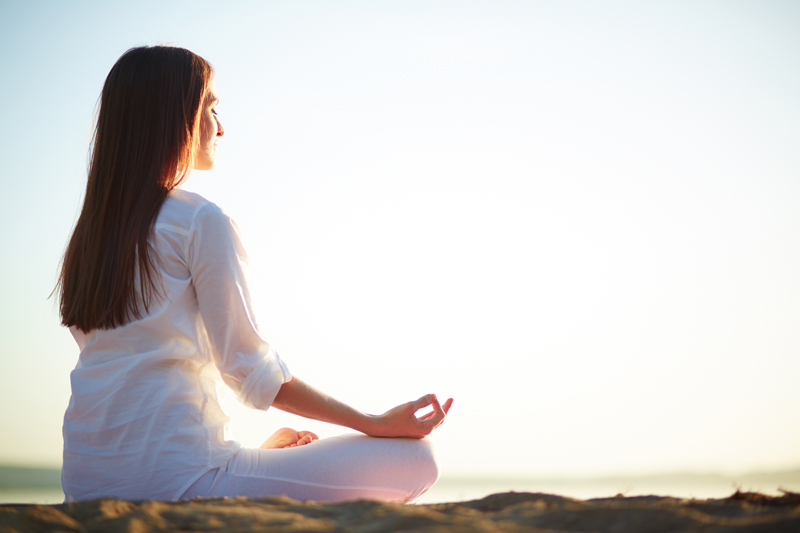 Many of us are a bit wistful during the Thanksgiving holiday. Perhaps, it is because we are bullied into feeling grateful and happy. Perhaps, some of us feel alone and do not quite fit into the picture-perfect mold consisting of cherubic children and warm, loving family members seated around a bountiful and delicious table. We feel left out, cheated and disappointed that everyone else is having a wonderful dinner with their cheerful in-laws, benevolent aunts and uncles, sweet sisters-in law, behaved children, supportive spouses, and of course, the extraordinary extended family of ex-s. Not only do the media and the greeting card business perpetuate this myth, but our fantasies finish the job!
The best stress-management tool I could provide for the holidays is: Get Real! For example, when we have unrealistic expectations about a movie because other people have built it up in our minds with such high praise, we are bound to be disappointed even if it is a really good movie. When we return to a vacation spot we considered amazing, it is rarely as great as that first time. Similarly, we can expect the same results with family gatherings, holidays, and love. So, make up your mind to be reasonably happy.
Another strategy: if we use our imaginations to perceive the holidays in a positive light, to discover new ways to enhance the celebration, we can truly look forward and enjoy them. Who needs TV or Hallmark cards to paint the traditional holiday scene for us? Let go of the old, ingrained notions of tradition or unquestioned ritual and create new rituals. Welcome new positives into your life without resenting the negatives.
Here's how:
Don't get depleted by holiday preparation and therefore feel short-fused when the guests arrive. Delegate, delegate, delegate. Everyone loves to contribute his or her specialty and be represented.
Too many calories a problem? Prepare a healthier, leaner Thanksgiving and serve smaller portions. Provide a tasting menu like they do in fancy restaurants. Have your pie and eat it too. Just slice it thinner and forego the white stuff.
Speed up your metabolism and help control heartburn by taking a brisk after-dinner Thanksgiving walk with family members. Absorb good energy from the great outdoors.
Family critics aiming to maim this holiday by slinging a few barbs? Put up your invisible white light to act as a shield which will prevent the negative energy from invading while you release your positive energy to reach out to others. And my personal favorite shield – humor. Objectify the dinner and see it as a sitcom. Imagine Marie sitting at your table, the proverbial mother-in-law from Everyone Loves Raymond, and laugh heartily. No one can trivialize you if you know what you contribute to the table of life.
Give each of your guests a piece of paper to write down the trait that he or she likes about each person at the table and read it. This will trigger some positive feelings and some laughs.
Invite someone to your home who would be spending the day alone. This will expand your heart, make the guest feel good, teach your children good values and keep everyone on their best behavior – especially those relatives who like to sling barbs.
If Thursday does not work for you or your extended family because you are on call at work, have custody issues with your ex, etc. then celebrate on Sunday! Enjoy the meal; delight in the people who can attend and make it come together on a day that is convenient for all.
---
Debbie Mandel, MA is the author of
Turn On Your Inner Light: Fitness for Body, Mind and Soul,
a stress-reduction specialist, motivational speaker, and a personal trainer. She is the host of the weekly Turn On Your Inner Light Show on WGBB 1240AM in New York City , produces a weekly wellness newsletter, and has been featured on radio/ TV and print media. To learn more visit:
www.turnonyourinnerlight.com
---


Editor's Picks Articles
Top Ten Articles
Previous Features
Site Map





Content copyright © 2023 by Debbie Mandel. All rights reserved.
This content was written by Debbie Mandel. If you wish to use this content in any manner, you need written permission. Contact Debbie Mandel for details.