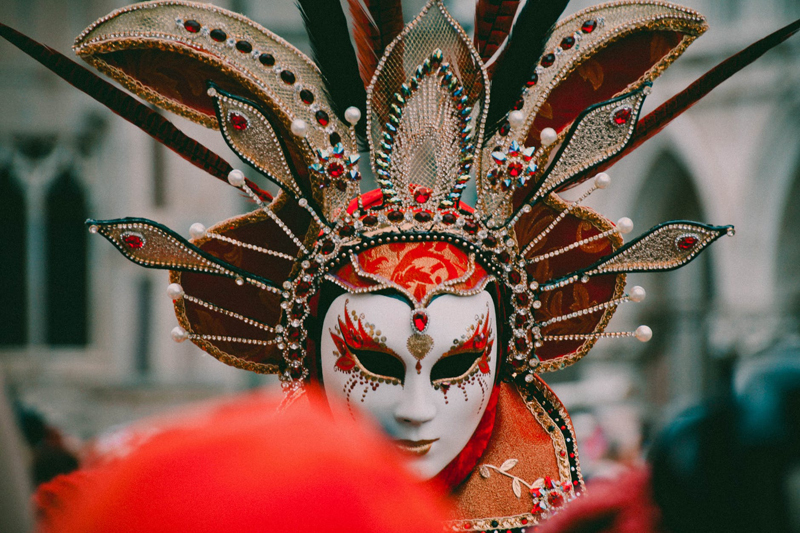 Halloween is a wonderful time of year when we all get to dress up as our favorite characters and be someone else for a day. But have you ever wondered how Halloween got started.
In ancient times, before the Roman Empire, there were tribes of people living all over Europe called the Celts. After the harvest every autumn, the Celtic tribes would celebrate three days of "in between times" before the beginning of the New Year in November (the Celtic calendar began with winter). These three days were believed to be outside of normal time and therefore special. They were considered so special that it was thought that the deceased could come back and visit the living during these three days.
No one quite trusted the dead not to take living people to the underworld with them. So people decided to dress in outfits that would trick the dead into thinking they were dead too. So people dressed as ghost and skeletons and other creatures so that the dead wouldn't try to kidnap them.
In later years, we began to dress in all kinds of costumes -- ballerina and cowboys and movie heroes. But in the beginning, people dressed as the dead so the dead would leave them alone.
This origin of Halloween can still be seen today in the Christian holidays of All Saints' Day (November 1st) and All Souls' Day (November 2nd). The day before All Saints' Day is more properly called "All Hallows' Eve" or Halloween. Halloween, All Saints' and All Souls' Days are the three days of that in between time that the Celts celebrated.
The practice of Trick-or-Treating came from what was essentially a protection racket. People dressed as ghosts and the others weren't sure if they were really ghosts or not. So the ghosts said, "Give us a bribe and we won't mess up your house." So people paid off the ghosts with whatever they had and they were left alone. This is also the unfortunately origin of Mischief Night.
You can always get great Halloween patterns -- or patterns for any time of the year at
Reconstructing History Patterns
.


Related Articles
Editor's Picks Articles
Top Ten Articles
Previous Features
Site Map





Content copyright © 2018 by Kass McGann. All rights reserved.
This content was written by Kass McGann. If you wish to use this content in any manner, you need written permission. Contact Brandi Ford for details.