Arbors, Archways and Pergolas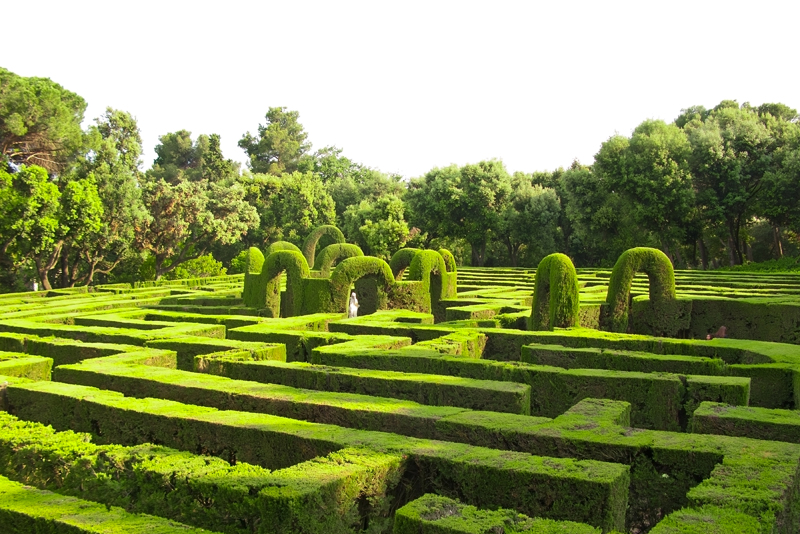 Nothing is more effective at inviting you into the garden than an archway. People can't resist walking under them, and if they're covered in a fragrant plant like honeysuckle or roses, archways please the sense of smell as well.
Arbors, archways and pergolas also provide height, structure and focal points to the garden. They're essential elements of an English garden.

What's the difference between an archway, an arbor, and a pergola?

An archway is an open structure that frames a view, and/or creates an entry to a garden. It was traditionally made of brick or stone or iron. It should be at least four feet wide and eight feet tall to avoid hitting your head.
A pergola is a series of archways that are tied together, usually with wooden beams or posts. Pergolas go back to ancient Egyptian days, when they provided badly needed shade. They should be six feet wide or more, to provide easy strolling for two people.
Arbors are enclosed on three sides, providing a private space for rest and contemplation. They were originally made from trees trained to bend over archways. Trees, shrubs, and vines can still be used today to create a shady retreat. Arbors usually have a bench under them so you can sit and relax.
When deciding on a material to use for your archway, keep in mind the style of your garden. Brick, stone and metal are more traditional and formal, whereas wood is more casual. Painting wood or metal will make it look more modern than natural finishes. Whatever material you use, make sure it's sturdy. Climbing vines can add a lot of weight to a structure.

What to plant around an arbor

For a formal garden, use just one climber on your archway. For a more casual cottage garden, use several different vines.
Fragrant vines to plant around an arbor include clematis, Jasmine, Wisteria, roses or honeysuckle . (Jasmine will be annual in some parts of the U.S.) Or consider grapevines, ivy, or trumpet vine, or annual vines such as morning glory or sweet peas. Since the base of most vines is relatively bare, you can fill in with a scented perennial, such as lavender.
Or, if you really want to be authentic, train trees to grow over your archway or arbor. Trees suited for this purpose would include anything with thin, easily bendable stems, like willows. Anne Hathaway's Cottage, in Stratford-upon-Avon, has some wonderful examples of this.
Adding an arbor or archway to your garden is essential for creating English garden style.
For more information on the history of Arbors and some design ideas, try this book from Amazon:



You Should Also Read:
Focal Points
Anne Hathaway's Garden


Related Articles
Editor's Picks Articles
Top Ten Articles
Previous Features
Site Map





Content copyright © 2023 by Carol Chernega. All rights reserved.
This content was written by Carol Chernega. If you wish to use this content in any manner, you need written permission. Contact Carol Chernega for details.