Anne Hathaway's Cottage Garden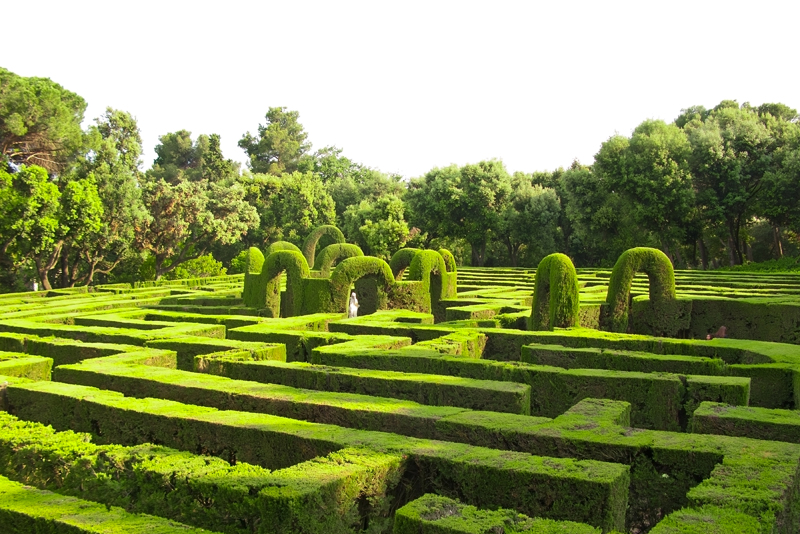 Want to see the quintessential English cottage garden? Then visit Anne Hathaway's cottage in Stratford-upon-Avon.

Anne Hathaway was Shakespeare's somewhat neglected wife. This cottage, where she spent much of her childhood, is open to the public. It's a perfect example of an English cottage garden.

What is an English cottage garden? Traditionally, a cottage garden refers to the garden in front of a small cottage. The garden would be filled with practical plants like fruits, vegetables and herbs as well as flowers. There wouldn't be any grass at all. Its purpose is really to sustain the inhabitants of the cottage. The herbs would be used more for medicinal purposes than for cooking, and many of the flowers (or their roots) would be used for medicinal purposes as well. A cottage garden doesn't seem to have a plan – everything should look like it's just thrown in rather carelessly. But it all works beautifully.

Anne Hathaway's cottage is a perfect illustration of this concept. The cottage itself dates to the 15th century and features traditional Tudor windows and beams and a picture-perfect thatched roof. It was occupied by the Hathaway family until the late 19th century and has the bed that's said to be the bed that Anne was born in, as well as other family furniture.

Outside the house, the garden is a colorful tumble of traditional English plants. Extra touches illustrate old-fashioned gardening methods – such as the 'scarecrow' made of a potato stuck with brilliant bird feathers. The idea is that the birds see the feathers and stay away.

Further afield, the caretakers have added several wonderful features.

The one I liked most was the living Willow Cabin, which was inspired by Twelfth Night. They've planted willow trees and trained and pruned them into an arbor which shelters a lovely wooden bench. Visitors relax on the bench and, by pressing various buttons, can choose from a list of Shakespeare's sonnets read by famous actors. It's brilliant, because it uses the garden to relate to the history of the house. Willow grows fast and bends easily, so you could easily create a living willow arbor in your own garden.

Further on is a great garden shed full of old gardening tools with explanations of how some of the more unusual tools were used.

Visitors can also enjoy a stroll through the Shakespeare tree garden which mentions trees mentioned in Shakespeare's plays. And you can also try the maze, designed in an Elizabethan-style.

So, next time you're in England, visit Anne Hathaway's cottage, and see if it inspires you to try some of their gardening ideas in your own English garden.

for more information visit the Shakespeare web site:
www.shakespeare.org.uk


You Should Also Read:
Planning an English Garden border
What is an English Garden?
Arbors, Archways, and Pergolas


Related Articles
Editor's Picks Articles
Top Ten Articles
Previous Features
Site Map





Content copyright © 2023 by Carol Chernega. All rights reserved.
This content was written by Carol Chernega. If you wish to use this content in any manner, you need written permission. Contact Carol Chernega for details.