You Don't Need Drugs to Get Through the Holidays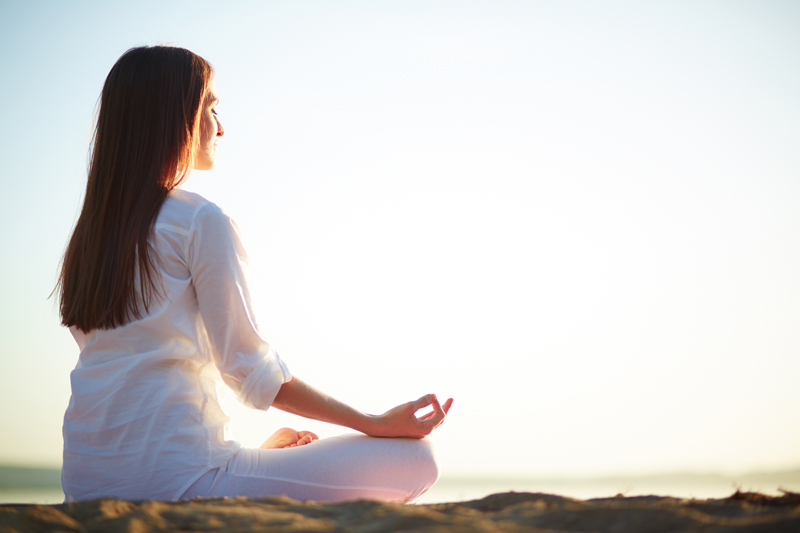 'Tis the season to feel stressed by the mere thought that everyone else is jolly. In addition, seasonal blues are exacerbated by Seasonal Affective Disorder. From coping with the awkwardness of social situations, absent loved ones and break-ups to gift giving, many of us feel disappointed that we don't quite measure up to
It's a Wonderful Life
. Hence there is increased usage of "feel good chemistry", drugs to take the edge off our unhappiness and anxiety. And we have an array of drugs to treat specific scenarios.
Increasingly, we rely on medication "to take the edge off" both for ourselves and our children. The holidays seem to emphasize our loneliness, unfulfilled expectations and fears. While medication doled out under the supervision of a clinician has its proper place, I worry about the ease and lack of thought associated with popping these pills. We need to address the root cause instead of just hacking away at the leaves. A party, selecting a gift or looking for love can be perceived as adventures rather than misfortunes. As with any fact of life, it is not the fact per se, but our attitude about it.
Time is the most precious commodity we have. Why waste it on projects or parties we don't want to spend time participating? Don't let people or social convention steal your time or rob you of joy. Enjoy the holidays with people and events that make time pass happily. Stay centered in whatever it is that you are doing.
My book
Turn On Your Inner Light
addresses this topic in a chapter titled
Training For When You Are Afraid
. The chapter details various mind/body prescriptions, meditations and exercises targeted at overcoming social anxiety.
Here are some suggestions to be high on life:
Don't run away from your fear. Face it, befriend it and then grow accustomed to it. This will give you confidence. Realize and accept that you are frightening yourself. Reduce your fears by visualizing all the possibilities. Visualize the worst outcome to dilute it. This will help prepare you for your encounters - which will be easier than you imagined.
Practice until you can accomplish your goal without conscious effort. Rehearse the party or asking someone out on a date until you can do it with thinking about it, smoothly and flowing.
Tighten your mind. Put your mind on one thing at a time. Take each thing as it comes. We waste a lot of energy when we do not focus and concentrate. The distractions sap our energy and therefore our joy.
Take your mind elsewhere. Your mind senses pain. So take your mind away from the pain of the situation. The power of concentration is stronger than the pain. Breathe to your own rhythm. Focus your eyes and mind on an object in the room, perhaps on the floor or ceiling. Keep concentrating on the object and use your other four senses to experience it; in other words, imagine what is smells, tastes, feels and sounds like. It will absorb your pain and panic.
Stop trying too hard! Too much concentration defeats itself. Learn to relax. Focus on what you want and then ease up. Allow the body and unconscious mind to help you out. In other words, don't care so much. For example, if you meet someone new and overwhelm him or her with strong feelings, that person will back off from you.
Visualize success rather than failure. Push negative thoughts out of your mind by imagining that you are taking the thought, rolling it up like paper, tying it with a string and throwing it in a moving current of water.
Develop a presence. You can do this by focusing on your past successes, your good traits and your unique contribution. Accentuate a quality about yourself that you like and magnify it. The intensity of this quality will shine into the room.
---
Debbie Mandel, MA is the author of
Turn On Your Inner Light: Fitness for Body, Mind and Soul,
a stress-reduction specialist, motivational speaker, and a personal trainer. She is the host of the weekly Turn On Your Inner Light Show on WGBB 1240AM in New York City , produces a weekly wellness newsletter, and has been featured on radio/ TV and print media. To learn more visit:
www.turnonyourinnerlight.com
---


Editor's Picks Articles
Top Ten Articles
Previous Features
Site Map





Content copyright © 2023 by Debbie Mandel. All rights reserved.
This content was written by Debbie Mandel. If you wish to use this content in any manner, you need written permission. Contact Debbie Mandel for details.