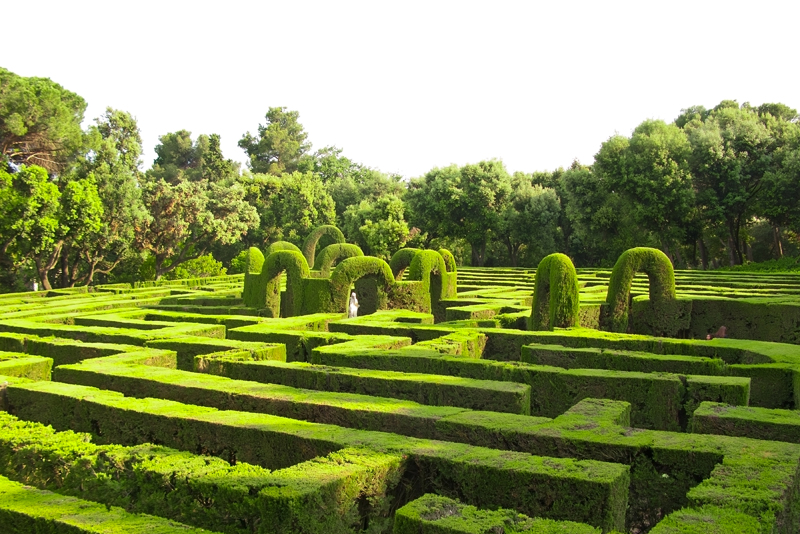 Gardening books come in many different types. Some are chock full of practical gardening tips. Others have gorgeous color photographs. Books of essays can be both inspirational and funny. Here are my recommendations for some of each, specifically by British garden writers.

Lost Gardens of Heligan by Tim Smit

If you haven't heard of Heligan, or yet visited it, you'll be fascinated by this account of how an old Victorian garden was re-claimed and restored by a group of dedicated volunteers, led by Tim Smit. If you have visited Heligan, you'll want to re-live your visit by reading Smit's book.

When workers for, and members of, the Tremayne family of Cornwall went off to fight in the First World War, most of them didn't come back. The family estate and garden were essentially abandoned until 1990 when Tim Smit discovered it while looking for a place to raise rare breed farm animals. Thus began his crusade to save the garden, against insurmountable odds. This is an inspiring and fascinating tale of determination and dedication.

The Well Tempered Garden by Christopher Lloyd

I can recommend anything by Christopher Lloyd. He was not only knowledgeable about plants, but also writes clearly and entertainingly. Here's what he has to say about the uselessness of complaining about short-lived plants: "You can't eat your cake and have it; you can't make your stocks flower beyond their natural stint. If you feel sore about this, grow marigolds, but don't invite me to come and see them."

Obviously, Mr. Lloyd didn't beat around the bush (so to speak). He lived most of his life in his family home, Great Dixter, which is open to the public.

The Well Tempered Garden gives lots of practical advice on how to grow specific plants, how to maintain the garden, and how to easily propagate your favorite plants. He ends with a section on plants for seasonal interest, and a section on fruits and vegetables. This is a book you can dip into again and again whenever you need help with a garden problem. The only drawback is that it was published in 1971, so some of the variety names are out of date. But all the other garden advice is timeless.

Down the Garden Path by Beverley Nichols

I can also recommend any gardening book by Beverley Nichols. He has that wry British sense of humor, and a keen eye for observation in the garden as well as in human nature.

If you haven't yet read Beverley Nichols, I recommend starting with his first gardening book Down the Garden Path. It's a memoir of his attempts to create a garden on a property near Richmond. I bought a secondhand copy of this book on Charing Cross Road in London and read it on the plane going home. I laughed out loud numerous times, to the mild consternation of my fellow passengers.

This book was written in the early 1930's. His others include Garden Open Today and Garden Open Tomorrow. He also wrote a very entertaining trilogy about another home and garden that he renovated. He recounts that experience in the book Merry Hall, and continues it in Laughter on the Stairs, and Sunlight on the Lawn.

Each chapter stands alone as a lovely essay about some particular aspect of his work in creating the garden, but many characters reappear throughout his books, including his beloved Siamese cats.

If you want to read about England in a gentler time, Beverley Nichols is the writer for you. Once you read one of his books, you'll be hooked.

Gardens of the National Trust by Stephen Lacey

If you're planning a trip to England and want to visit as many gardens as possible, this book will help you do it in a most efficient way. The National Trust preserves and protects historic homes and gardens in England. Whenever possible, the gardens are preserved as they were originally created. The book provides lots of color photographs to whet your appetite, and background on the important features of each garden.

Royal Gardeners by Alan Titchmarsh

This book is a history of how the Royal Family influenced English garden style over the centuries. Beautiful color photographs are accompanied by an amusing text by British television host Alan Titchmarsh. Anyone interested in garden history will love this book.

For a full review of this book, click on the 'Related Link' below.

NOTE: I purchased all of these books with my own funds, and was not paid in any form to review the books.

To buy any of the books in this review, follow the links to Amazon:




You Should Also Read:
Royal Gardeners Full Book Review
Great Dixter Gardens


Related Articles
Editor's Picks Articles
Top Ten Articles
Previous Features
Site Map





Content copyright © 2022 by Carol Chernega. All rights reserved.
This content was written by Carol Chernega. If you wish to use this content in any manner, you need written permission. Contact Carol Chernega for details.