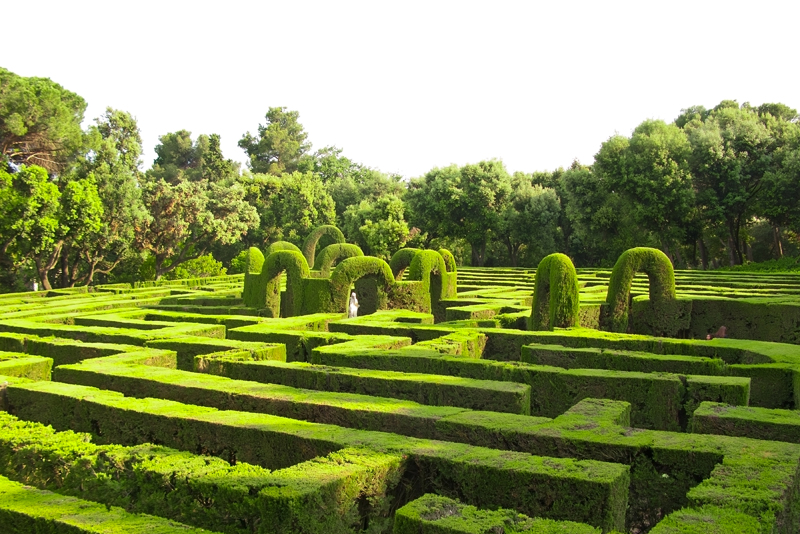 On a long-ago visit to England, I bought Christopher Lloyd's book The Well Tempered Garden and read the whole thing on the plane home. It was full of everything I love about English gardeners – their experience, their down-to-earth attitude, and their humor. I decided right then and there that I would visit Lloyd's home, Great Dixter, on my next visit to England.

I'm so glad I did. I found his garden features several elements of English garden design: long, lush borders, brick walls, flagstone paths, a meadow, focal points, and topiaries. It also has a working vegetable garden, something you don't always see in gardens open to the public. During my visit, in April, lots of gorgeous tulips were blooming in the vegetable garden (called the High Garden by staff.)

Lloyd's father, Nathaniel, bought the house in 1910. Part of the house goes back to Tudor times, but Nathaniel hired Sir Edward Lutyens, a colleague of Gertrude Jekyll, to add onto the house. Lutyens also designed most of the garden, and the topiary yews date back to about 1912. The garden surrounds the house, so that from inside the house, you can always see some part of the garden, and when touring the garden, you can always see part of the house.

The front entrance is always colorful due to huge numbers of pots that are moved in and out so that something is always blooming when you arrive. This is a great idea to take home with you. Why wait for summer to plant a pot of annuals on your front doorstep? Instead, you can start in early spring with several pots of bulbs, and keep adding and removing pots and plants as the seasons go by.

One thing I like about Lloyd is that he worked in the garden himself, not content to leave the hard work to others. He also carefully preserved early aspects of Lutyens' design: the meadow, which Mrs. Lloyd loved, is allowed to grow naturally and is cut twice a year -- in August and late autumn. The daffodils were planted in large drifts before WWI. The topiaries, clustered in two groups, are pruned once a year, starting in late August and ending in November.

One thing he didn't preserve was the rose garden. Lloyd was very opinionated, and one of his strong opinions was that he hated roses.

But about most things, Lloyd, who lived in the house all of his life, had a very strong live-and-let-live attitude. The long borders, for example, include not just perennials and annuals, but shrubs and vines as well, and they live together beautifully. He disliked rigid color schemes, allowing re-seeders to stay where they fell. Annuals are not segregated into their own bedding schemes, but mixed in with everything else.

Sadly, Lloyd died in 2006. But his legacy lives on -- in his gardening books, and in his garden. The house and gardens are open to visitors from early April to late October. They also sponsor many classes, including working in the garden with Lloyd's trusty Head Gardener, Fergus Garrett.

Great Dixter is located south of London, in the Sussex Weald, about ten miles from the medieval town of Rye.

For more information, visit their web site www.greatdixter.co.uk

Or buy a book about Great Dixter on Amazon:


You Should Also Read:
Gertrude Jeykll
Using Pots for English style
English Garden Books


Related Articles
Editor's Picks Articles
Top Ten Articles
Previous Features
Site Map





Content copyright © 2023 by Carol Chernega. All rights reserved.
This content was written by Carol Chernega. If you wish to use this content in any manner, you need written permission. Contact Carol Chernega for details.