Beer Dogs and Party Animals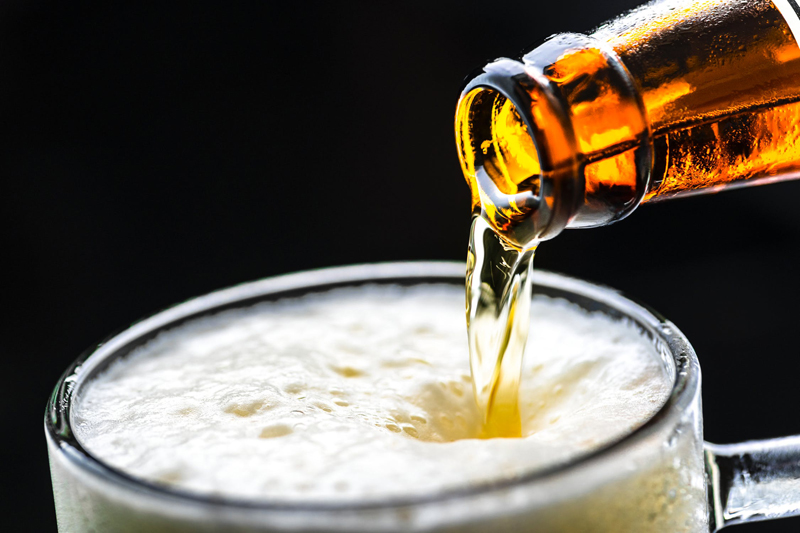 Beer has had a long history with man's best friend.  Back in the early eighties, you might recall the antics of Alex, the Stroh's Beer Dog.  He fetched cans of beer from the fridge, while his show-off owner gloated over such a well-trained pooch.  Well-trained, until Alex discovered Stroh's for himself!  It is no surprise that Alex was a mixed breed of Golden Retreiver and Irish Setter.  We all know the connection of the Irish to the pub!  That could be why the phrase "taking the dog for a walk" gained such popularity in the United Kingdom.

 

During the 1987 Super Bowl, Spuds McKenzie, the original party animal, was the next canine to make his debut.  While the rest of us were washing our cars and mowing our lawns, we saw images of good ole' Spuds living it up…skateboarding, waterskiing, and lying in the sun, surrounded by a bevy of beautiful babes.

 

Chug, a sleek and silky black lab had a Spanish Peaks beer named in his honor:  Black Dog Beer. Of course, this is only the tip of the tail!  Smuttynose Brewing Company named Old Brown Dog after their loyal companion, Olive.  Abita Brewery in Louisiana has Turbo Dog;  Great Lakes Brewing Company in Cleveland brews their Best/Bitter Moondog Ale; Lagunitas Brewing Company in California produces IPA Maximus.




The rover Reds are many:  Red Dog Draught from The Loaded Hog in Aukland, New Zealand; Rickards Red by Molson of Canada; Plank Road Red Dog Beer from Miller Brewing in Milwaukee, Wisconsin; Red Dog Pale Ale - legally changed its name to Atomic Dog – from O'Ryans Brewery & Tavern, Las Cruces, New Mexico.

 

The "Best of Show" goes to Flying Dog Brewing Company in Denver, Colorado.  This "Dog Pound" brews a whole litter of beers for your drinking pleasure:  8 puppies from their best select breed - In Heat Wheat; Tire Bite Golden Ale; Horn Dog Barley Wine; Snake Dog IPA; K9 Cruiser; Old Scratch Amber; Doggie Style Pale Ale; and their first pooch, Road Dog Ale.

 

Is it any wonder then, that the dog is man's most beloved animal? 





Editor's Picks Articles
Top Ten Articles
Previous Features
Site Map





Content copyright © 2023 by Carolyn Smagalski. All rights reserved.
This content was written by Carolyn Smagalski. If you wish to use this content in any manner, you need written permission. Contact Carolyn Smagalski for details.