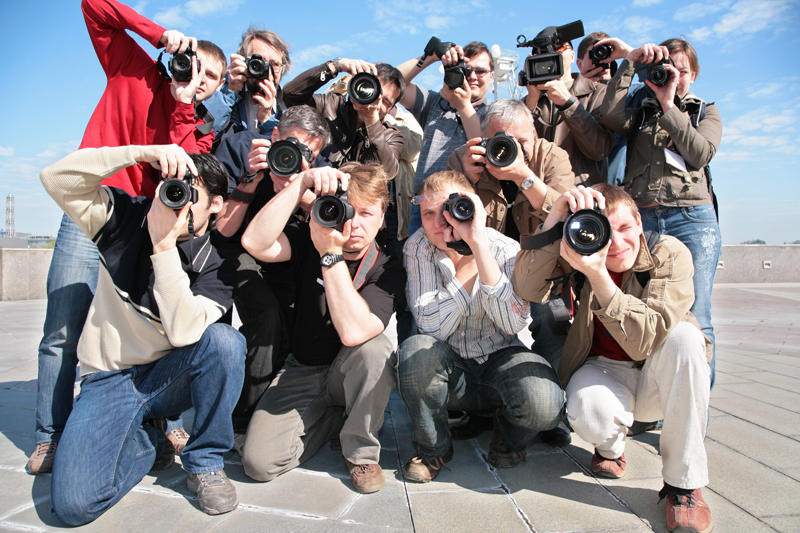 Yes we have the big guns like American Idol, Amazing Race, Survivor Umpteen, but there are a bevy of lesser known reality shows and one of those is the new VH1 show, The Shot, which airs Sunday nights at 10 pm ET/9C.

Gather up ten "fashion" photographers, mix a good dose of nutty challenges (like hanging from a rope while shooting), listen in on all the petty personality stuff, and add one nice cash prize of $100,000 plus a spread in Marie Claire, and a national ad campaign for Victoria's Secret - and you may have the makings of a reality show. I don't really think so.

Each episode features two challenges (now where did they come up with that idea?), and the photographers are broken up into teams, of which there is a winner and a loser. Photography is not a team sport, but there you have it. Blend in critique from fashion photographer Russell James, commentary from models, reactions of the photographers to public feedback (which is not always positive), crazy challenges, and call it a show.

As has been complained about in photography forums, it seems that they are not really looking for talent, but rather outlandish characters. They are more concerned what the photographer looks like and the controversy he/she might stir up, the whining and the pettiness, than what he/she produces in the form of images. That is truly sad and makes it an un-reality show; one that is scripted and becomes a watered down version of the Jerry Springer Show.

Episode 1 contained the Passion Assignment where they had to capture passion with two nude models upon a mattress. Unfortunately, the results were more like pornography (quelle surprise).

Episode 2 had the Wildlife Assignment where the photographers had it out with a camel, a monkey, and a tarantula. It was almost a comedy of errors, but honestly, this is not nature and wildlife photography! But moving on...

Episode 3 had the gang literally hanging in the Left Hanging Assignment. Called out to "extreme locations" the photogs donned harnesses and went down a cliff in Malibu Creek State Park to photograph two rock climbers. Anyone ever hear of tripods and long lenses?

Episode 4 had them shooting a volleyball game and showing personality flaws (theirs).

Episode 5 The Awkward Aggression and Naked Truth Assignments. It started off with a food fight. Yes, that is something we photographers do on a routine basis. The second assignment was for a makeup add, but the males photographers just made fools of themselves. I found more adult behavior on Kid Nation.

Episode 6 With five remaining contestants (will it never end?), one of the tasks was the Skin and Bones Assignment where they had to shoot, well, um, skin. In a not subtle-at-all ad by Vaseline, skin was not the main subject for all the photographers and the night was capped off by the f-word. OK, that you might hear from photogs.

And now it is down to four. Episode 7 will have them traipsing behind a paparazzi photographer to learn how to invade others' privacy and be a general pain-in-the-ark.

Don't tune in to learn technique or anything about real-world photography. All the bumbling and ineptitude might rub off!



Related Articles
Editor's Picks Articles
Top Ten Articles
Previous Features
Site Map





Content copyright © 2022 by Ingrid Stamatson. All rights reserved.
This content was written by Ingrid Stamatson. If you wish to use this content in any manner, you need written permission. Contact Katy Evans for details.