Joan Hickson as Miss Marple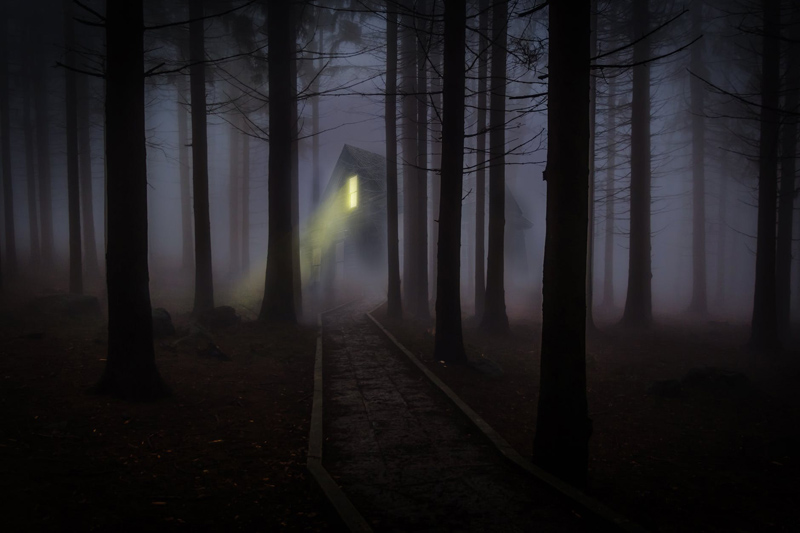 Joan Hickson was born on 5 August 1906 in Kingsthorpe, in the county of Northamptonshire, England, the daughter of a shoe manufacturer. Her first stage appearance came in 1927 and was followed by a stage, and later film, career in which she most often played supporting comedy or character roles. Hickson seems to have relished the variety of opportunities that character acting brought her, as she once remarked, "I was lucky not to have been born pretty."

In 1946 Joan Hickson appeared in a stage adaptation of the Hercule Poirot novel Appointment with Death. Agatha Christie saw the play and sent Hickson a note of congratulation, saying "I hope one day you will play my dear Miss Marple."

This opportunity did not come along until 1984 when the BBC began production of a series of Miss Marple television adaptations. The producers wanted to remain as faithful as possible to the character created in Christie's stories. Previously, the most well known actress to play the role was Dame Margaret Rutherford, but her Miss Marple movies had been criticized as too far removed from the original plots and characterization.

In choosing Joan Hickson to play Miss Marple, the BBC not only gave the actress the most famous role of her career, but also created what many believe to be the definitive portrayal of Jane Marple. Joan Hickson played Miss Marple in all twelve BBC productions between 1984 and 1992, and received two BAFTA nominations during this time. In 1987 she was presented with the Order of the British Empire by Queen Elizabeth II, herself a great Miss Marple fan.

It is difficult to choose just one of the adaptations to look at in more detail as they are all so excellent, but my favourite by a whisker is Sleeping Murder, televised in 1987. In this story Miss Marple must use all her knowledge of human nature to unravel a years old mystery that by chance has been reawakened.

Newly married Giles Reed has returned to England from New Zealand with his wife, Gwenda. Visiting the seaside town of Dillmouth, Gwenda falls in love at first sight with a house, Hillside, which the young couple then buys. Soon Gwenda starts to have strange experiences. At first it seems no more than déjà-vu, but then Gwenda realises that she somehow knows Hillside.

An evening at the theatre, in a party that includes Miss Jane Marple, brings things to a head, when a line spoken on stage causes Gwenda to scream in terror. She has unlocked a memory of witnessing a horrible murder. Fearing for her sanity, Gwenda turns to Miss Marple to help explain what is happening to her. Miss Marple is very matter of fact in acknowledging that Gwenda probably did witness the crime, but she begs the Reeds not to take the matter further, advising them to "let sleeping murder lie".

Giles and Gwenda, though, are determined to get to the bottom of the mystery, and Miss Marple cannot let them do so alone. She decides to take a trip to Dillmouth, and quietly undertakes some investigations of her own.

It is in situations such as this that Joan Hickson's portrayal of Miss Marple is so true to the Agatha Christie character. Displaying none of the gung-ho enthusiasm of Margaret Rutherford (so enjoyable in itself, but not Miss Marple), or the sweet and gentle unworldliness of Helen Hayes – or for that matter, the rather too sophisticated worldliness of Geraldine McEwan – Hickson's Miss Marple is every inch the English country gentlewoman, using her unassuming pleasantness to get exactly the information she wants.

One charming scene takes place in a draper's shop, when Miss Marple engages a saleslady in conversation whilst buying some ladies' undergarments, and emerges from the shop with a brown paper parcel plus the name and present address of the former cook at Hillside.

There are many twists and turns in Sleeping Murder. Giles and Gwenda uncover the truth about a young girl who never had any fun, an unsuitable boyfriend, a broken engagement, a protective half-brother, jealousy, madness, and finally murder.

Miss Marple is there to unmask the killer, showing that there is a core of steel within her quiet presence.

Joan Hickson, the greatest Miss Marple, died in 1998 at the age of 92 years. So beloved was she in her famous role, that a plaque was placed in her honour on the house in Rose Lane, Wivenhoe, in Essex, where she lived for the last forty years of her life.


You Should Also Read:
Agatha Christie Queen of Crime


Related Articles
Editor's Picks Articles
Top Ten Articles
Previous Features
Site Map





Content copyright © 2022 by Grace Rostoker. All rights reserved.
This content was written by Grace Rostoker. If you wish to use this content in any manner, you need written permission. Contact Grace Rostoker for details.