Leonard Peltier – A Question of Justice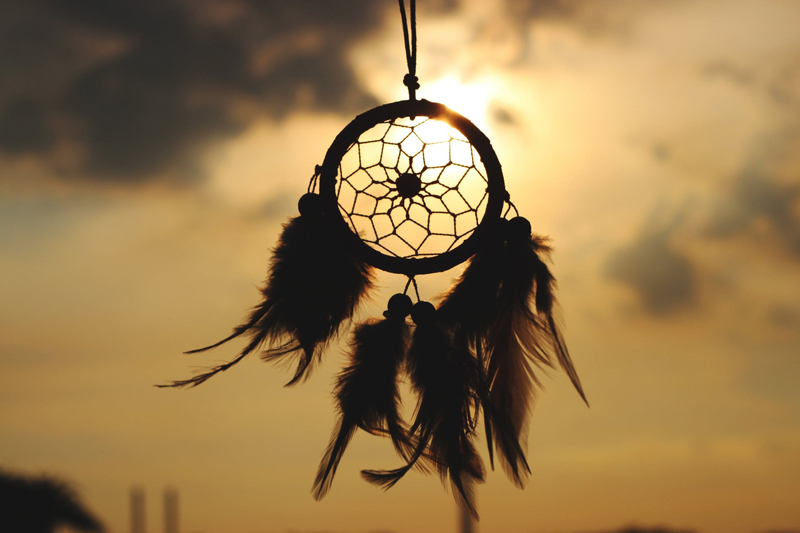 On the morning of June 26, 1975, two US Federal Bureau of Investigation (FBI) agents were in pursuit of a red pick up truck on the Pine Ridge Indian Reservation. The suspected driver was wanted for questioning in a robbery and assault. The agents drove up to Jumping Bull Ranch and a gun battle ensued. The agents were killed. This was an awful event, but one in which history and extenuating circumstances are important factors.
In 1968, three men, who had served time at the Minnesota State Penitentiary, formed the American Indian Movement (AIM) to help fight against police brutality towards Native Americans in the Minneapolis area. Arrests, convictions, and jail time have affected most, if not all, Indian families. During this time and in certain parts of the United States, having a Federal Tribal ID card was basically a "Go Straight to Jail" card. It wasn't long before the group attracted members and expanded their mission. AIM sought to unite all Indian Nations, promoting culture, community, and tribal sovereignty.
On the reservations, Tribal Police are limited to disputes and misdemeanors. Any "higher" crime is under the FBI's jurisdiction. There is a long and dreadful history with corrupt agents and mistreatment. Off the reservations, treatment by local authorities could be as bad, or worse. In the early 1970's, as AIM grew in popularity with those traditionally minded, tension also grew in Indian communities of the Upper Midwest, particularly at Pine Ridge.
In 1972, Richard Wilson was elected Tribal Chairman. Allegations of corruption and backroom negotiations for uranium mining led to a failed impeachment. He responded by setting up the Guardians of the Oglala Nation (GOONs), a personal militia to intimidate, threaten, and attack his opposition. Government documents show the FBI supported and supplied the GOONs for their two year "Reign of Terror." The FBI was already aware of AIM when the group gathered in Nebraska to protest the lenient charges against white men for the February 1972 murder of Raymond Yellow Thunder, an Oglala from Pine Ridge.
In November, 1972 AIM organized the Trail of Broken Treaties March in Washington, DC to present proposals to improve relationships between the US government and Indian Nations. Arrangements were made with the Nixon administration. However, when the line of vehicles 4 miles long arrived in DC, there was no meeting. The participants ended up at the offices of the Bureau of Indian Affairs, where they were coerced to leave with a police escort, with promises of no prosecution and over $60,000 for travel reimbursement. Their proposals were ignored and AIM was placed on the FBI's list of Extremist Organizations.
The infrastructure through which to infiltrate and target AIM chapters and leaders was already in place. Within weeks of the Broken Treaties March, false charges were made against AIM members, with warrants issued. In January 1973, those who led the March were officially added to the FBI's list of "key extremists."
With the stabbing murder of Wesley Bad Heart Bull resulting in a charge of involuntary manslaughter, AIM members gathered in early February 1973 for a meeting at Custer Courthouse to press for a more appropriate charge of murder. The open meeting was postponed and only four AIM members were allowed inside. When the victim's mother tried to enter, she was beaten by two policemen. A riot broke out. Within 3 weeks, Wounded Knee was occupied by AIM and its supporters on February 27, 1973. Their only demand was for the law to be upheld by the government. The 71 day stand off ended with over 200,000 rounds fired at the Indians, with two killed. The Courts later ruled the military force used to end the occupation was unlawful.
Despite apparent success at Wounded Knee, the FBI continued its pursuit of AIM. The GOONs continued their attacks, and the People of Pine Ridge lived with daily fear in a War Zone. 542 individual charges were made and warrants issued for AIM members and their supporters. All that paperwork and expense resulted in only 15 convictions of minor and contrived offenses. During the extended 1974 trial of two AIM leaders for the occupation of Wounded Knee, the judge was so disgusted by the improprieties of the prosecution, all charges were dismissed. He was the first judge to realize the FBI and the Federal Government were conducting a "Witch Hunt." But this loss in court would not dissuade the FBI.
In April 1975 the Bureau issued a memo detailing paramilitary law enforcement operations on reservations. In May there was a significant increase in FBI agents, and June saw FBI Special Weapons and Tactics (SWAT) teams converging on Pine Ridge Indian Reservation.
With over 60 murders and over 300 assaults by the FBI and GOONs in your community, how would you react to unmarked cars careening up to your house? On June 26, 1975, Leonard Peltier was at the Jumping Bull Ranch. He stated he heard shots and admitted to having guns. But with over 120 bullet holes in the two unmarked cars, who was actually responsible for the deaths of the FBI agents? Only three of the numerous people at the ranch were charged. Two faced a joint trial and were acquitted based on self defense. Leonard Peltier had fled to a friend's cabin in Canada. He was charged with two counts of first degree murder and tried separately after extradition. Convicted, he was sentenced to consecutive life sentences, and parole has been denied at each hearing.
Peltier's supporters say he is a political prisoner, a scapegoat for the deaths of the FBI agents. The more pertinent question seems to be was he
PROVEN
guilty. Having reviewed information on the trial, well that is another story. It's one almost as grim as the two year "Reign of Terror" on the Pine Ridge Indian Reservation.
Leonard Peltier Defense Offense Committee
You Should Also Read:
FORUM - Leonard Peltier


Related Articles
Editor's Picks Articles
Top Ten Articles
Previous Features
Site Map





Content copyright © 2019 by Jane Winkler. All rights reserved.
This content was written by Jane Winkler. If you wish to use this content in any manner, you need written permission. Contact Jacqueline Olivia Pina for details.