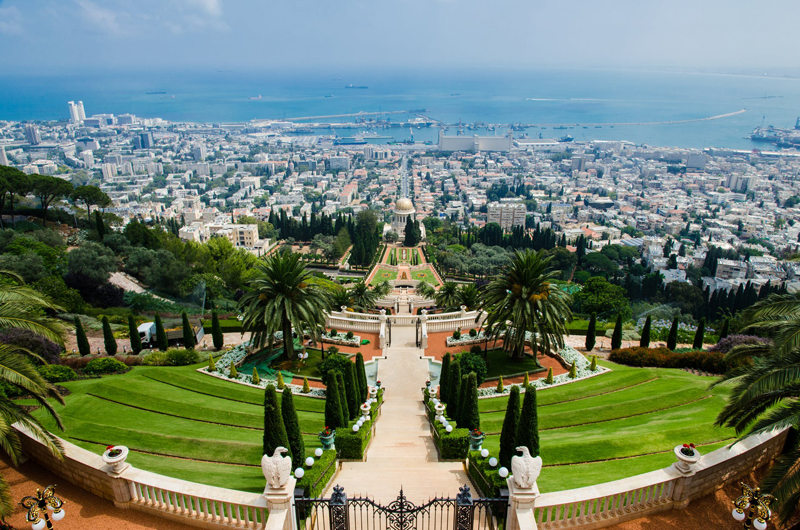 The death of my youngest grandchild threw me into grieving, not only for my own loss, but for the pain of my son and his family. I'm not sure which is most difficult to endure. The funeral is over now, friends have gone, and soon the last of the many family members will return to their lives elsewhere. My child and his wife and other two children will be left to deal with the roiling emotions that follow such a loss, no doubt augmented by lack of sleep and disrupted routines.
Surviving grief means first acknowledging and then dealing with the emotions that make up grief. Common feelings are of pain, depression and sadness, but other reactions can sometimes surprise us: feeling helpless, fearful, empty, pessimistic, irritable, angry, guilty, or restless for instance. There can be trouble concentrating, or finding hope, motivation and energy to get through the day, as well as changes in appetite and sleep patterns.
Any or all of these are to be expected, but can be frustrating, especially without understanding that these are normal and natural feelings, say John James and Russell Friedman, authors of
The Grief Recovery Handbook.
The problem is that in modern cultures people--especially men--are socialized to think these feelings are abnormal and unnatural. Grievers are encouraged to 'get over it,' or 'get on with life,' even to replace the lost love. Yet, these are part of the body's natural healing process, and it is important to be with these changes, not fight them.
Grieving is too important to be buried or hurried. According to Elisabeth Kubler-Ross, one of the most well-known researchers on death and dying, "Grief is an emotional, spiritual and psychological journey to healing...Grief alone has the power to heal...Grief always works...Grief always heals....Many problems in our lives stem from grief unresolved and unhealed. When we do not work through our grief, we lose an opportunity to heal our soul, psyche, and heart. In today's culture there are so few models of grief. It is invisible to the untrained eye. We don't teach our children how to cope with loss."
On Grief and Grieving
In the last few years, a number of good books have been published dealing specifically with loss, grieving and recovery. The number of resource sites on the Internet has also expanded, and many offer ongoing support and often real time interaction. Throughout history, however, it is religion that has provided guidance for understanding and working through losses.
"There is no human being untouched by [sorrow and joy]; but all the sorrow and the grief that exist come from the world of matter -- the spiritual world bestows only the joy! If we suffer it is the outcome of material things, and all the trials and troubles come from this world of illusion....the trials which beset our every step, all our sorrow, pain, shame and grief, are born in the world of matter; whereas the spiritual Kingdom never causes sadness. A man living with his thoughts in this Kingdom knows perpetual joy. The ills all flesh is heir to do not pass him by, but they only touch the surface of his life, the depths are calm and serene." -'Abdu'l-Baha,
Paris Talks,
p. 110)
John James and Russell Friedman founded the
Grief Recovery Center
after they couldn't find the resources they needed to deal with their own losses. Their Grief Recovery program is particularly action based, not just spending time talking to a counselor or group, but a step by step plan to help identify the emotions and their sources. Their process is neither mystical, nor technically complex--but neither do they claim it will be easy.
"Despite what we learn daily about healthy exercise practices, healthy diets, and good medical care, the bottom line is that the most significant way of contributing to our own good health is through the quality of our thought processes." Dr. Christiane Northrup, recognized expert on women's health issues, from
The Wisdom of Menopause,
p. 65.
Religion has over the ages taught that happiness comes from acceptance and faith in the purpose of life, and the Bahá'í Faith is no exception. "Today, humanity is bowed down with trouble, sorrow and grief, no one escapes; the world is wet with tears; but, thank God, the remedy is at our doors. Let us turn our hearts away from the world of matter and live in the spiritual world! It alone can give us freedom! If we are hemmed in by difficulties we have only to call upon God, and by His great Mercy we shall be helped. You see all round you proofs of the inadequacy of material things--how joy, comfort, peace and consolation are not to be found in the transitory things of the world...The doors of the spiritual Kingdom are open to all, and without is absolute darkness." - 'Abdu'l-Bahá,
Paris Talks,
p. 111.
This change of focus is the ultimate in affirmations, and is the most effective way to avoid becoming stuck in any of the grieving emotions that must be acknowledged, accepted and worked through.
The following are some starting points for information and support:
Caring Connections
has a host of resources, including how to contact local support groups. This is especially good for parents grieving for lost children.
Coping with Bereavement,
Hamish McIlwraith. Oneworld, 1998. Written after the sudden death of his wife in 1995, this is a practical and straightforward manual for coping with the loss of a loved one, from funeral planning to how to accept death, deal with grief and begin building life anew.
How to Survive the Loss of a Love: 58 things to do when there is nothing to be done,
which the authors describe as a different kind of guide to overcoming all your emotional hurts, written by a psychologist, a medical doctor, and a poet: Melba Colgrove, Ph.D., Harold H. Bloomfield, M.D. and Peter McWilliams.
Unto Him Shall We Return, Selections from the Bahá'í Writings on the Reality and Immortality of the Human Soul
1985
Fire and Gold: benefiting from life's tests,
Quotations from the Bahá'í Writings compiled by Brian Kurzius. George Ronald, 1995
Divine Therapy: pearls of wisdom from the Baha'i Writings,
Quotations from the Bahá'í Writings compiled by Annamarie Honnold. George Ronald, 1986
You Should Also Read:
On the Death of a Child


Related Articles
Editor's Picks Articles
Top Ten Articles
Previous Features
Site Map





Content copyright © 2022 by Cheryll Schuette. All rights reserved.
This content was written by Cheryll Schuette. If you wish to use this content in any manner, you need written permission. Contact Cheryll Schuette for details.